Come and see us at the Landlord Investment Show in the West Midlands
Come and see us at the Landlord Investment Show in the West Midlands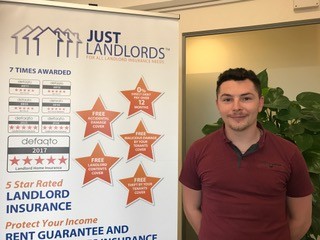 We are excited to announce that we will be exhibiting at the Landlord Investment Show in the West Midlands on Wednesday 19th April 2017, alongside our partner site, Landlord News.
The show is located at Aston Villa Football Club, with over 500 landlords and agents set to be in attendance.
Exhibition
Representing both brands at the show will be:
Daniel Williams, Team Leader at Just Landlords.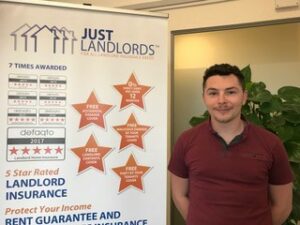 Having been at Just Landlords since the company started back in May 2009, Daniel has a great passion for the role and knowledge for our products.
He said. 'This will be the first Landlord Investment show that I have attended and it will be nice to get out there and meet new landlords and introduce them to what Just Landlords offer.'
Ryan Weston, Content Manager at Landlord News.
Having joined Landlord News during its inception in January 2015, Ryan oversees the publication of articles, guides and marketing for the brand.
Speaking on the event, Ryan said: 'We are pleased to once again be exhibiting at the Landlord Investment Show. Last year's events proved very profitable and we are looking forwards to meeting new landlords in the West Midlands.'
Visitors to our stand will be able to sign up for Landlord News, with 15 fantastic fact-sheets on relevant industry regulations free for all registrants!
What's more, we will be on hand to answer any questions on all of Just Landlords' policies, with branded phone chargers to be given away!
Event Details
Should you be interested in visiting us at the event, the full address is:
Aston Villa Football Club
Villa Park
Trinity Road
Birmingham
B6 6HE
The venue is easily accessible by car, rail and public transport.
Exhibition doors open to the public at 9:30am and close at 3:30pm.
Full details can be found on the Landlord Investment Show website.
We look forwards to seeing you there!
Related Posts