Just Landlords Joins Property Experts in Their Predictions for 2017
Just Landlords Joins Property Experts in Their Predictions for 2017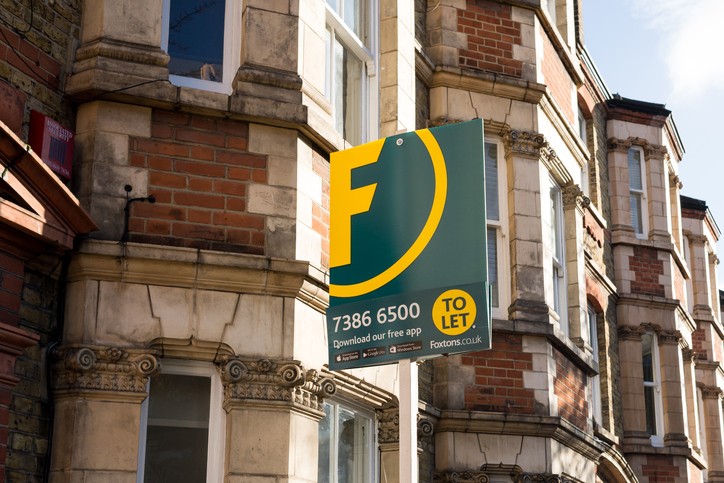 Just Landlords has joined a range of top property experts in their predictions for 2017, following a turbulent 2016.
CompareMyMove.com reached out to us to provide our expectations for the year, as landlords are faced with yet more tax changes, and uncertainty caused by Brexit continues to rock the property market.
Rose Jinks, on behalf of Just Landlords, had this to say: "It's true that the Government's so-called attack on buy-to-let landlords continues this year, with the forthcoming reduction in tax relief on finance costs and a possible ban on letting agent fees charged to tenants.
"Both of these measures are likely to force landlords to put their rents up, as they struggle to accommodate higher charges. Positively for tenants, however, landlords will be looking to secure longer-term tenancies to ensure that their finances are as safe as they can be in such uncertain times, while the rise of the online letting agent will make the process much cheaper for all involved.
"And rent prices may not surge quite as much as they have done over the last few years if recent forecasts of a London property bubble burst become reality; if London house prices plummet, this will filter out to the rest of the country and, unquestionably, to the rental market. As with concerns surrounding Brexit, 2017 shouldn't prove as disastrous as many fear."
In addition to our resident expert's views, several other industry buffs gave their thoughts.
Robert Nichols, the Managing Director of London estate agent Portico, believes that property prices in the capital will soften this year, especially in prime central spots, although it is possible that this price correction could ripple out to Greater London.
Nevertheless, he advises prospective property investors to look to key hotspots in outer London zones for their next purchase.
The Managing Director of property repairs software supplier Fixflo, Rajeev Nayyar, claims that private rental sector growth will slow over the year, as tax changes deter landlords from expanding their portfolios. He believes that this will result in higher rents for tenants.
After 2016 "threw all it could at the UK property market", the CEO of eMoov.co.uk, Russell Quirk, insists that we are entering 2017 in good shape. He expects house prices to continue climbing throughout the year, although at a slower rate than in 2016. He predicts a 4% increase for 2017.
Danny Matthews, the CEO of Mortgy, agrees that last year shook a lot of people in property, particularly investors. He argues that the Stamp Duty surcharge and EU referendum were to blame, although 2017 will be the year that we cut some slack. He was positive about how housebuilding and first time buyers will fare this year.
Nevertheless, he warns that a Bank of England-fuelled shake up is on the cards for the fourth quarter of the year.
Meanwhile, Frazer Fearnhead, the founder and CEO of The House Crowd, insists that property "continues to be a reliable and tangible investment asset". However, he believes that traditional buy-to-let is no longer a viable option for many aspiring landlords, due to changes to tax and regulations. For those considering an investment in 2017, he urges them to choose a location with high yields and potential for decent capital growth, such as Greater Manchester.
CompareMyMove's own Marc Benger has found that people are still on the move in the UK and are finding ways to move house more cheaply.
However, as big businesses are looking for other locations outside of London, property prices in the capital may start to fall, causing those previously priced out of the region to move back.
He thinks that the amount of people moving abroad will remain at a steady rate, with some choosing to make the move before Article 50 is triggered, while others stay in the UK due to the sharp fall in the pound's value.
Belinda Aspinall, the founder of LifeAfterLondon.com, disagrees with Benger, saying that a slowdown in house prices in the capital will cause many to move out of London this year. In addition, she believes that landlords are factoring the Stamp Duty hike into their budgets, which is helping the sector stand resilient to changes.
Julie Hanson, the Director of JustDoProperty.com, agrees with Aspinall, insisting that the rewards are still there if investors know where to look. Although landlords are still being "hammered by the Government", she argues that there is still huge demand in the private rental sector.
Positively, she encourages landlords to educate themselves and act professionally when letting property, ensuring that they understand all of the changes happening the sector and the impact of those modifications. We advise our landlords to sign up, for free, to our partner site, Landlord News, where you will find the latest updates and comprehensive guides on your obligations.
Concerning the EU referendum outcome, Aidan Rushby, the CEO of Movebubble, believes that it is pretty clear that 2017 will result in a hard Brexit. He predicts that this will cause rent prices to drop, especially in London.
However, he believes that this will benefit the average renter, who will likely be able to live in pricier areas and stay put for longer.
What are your thoughts on the coming challenges that this year will present?
Related Posts