The Top Reasons We Break Up with Our Neighbours
The Top Reasons We Break Up with Our Neighbours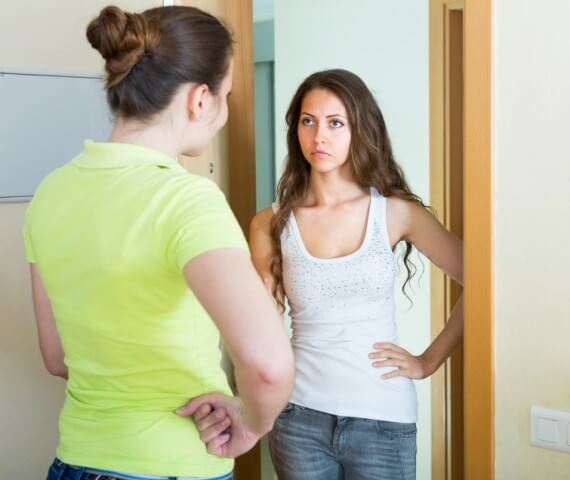 Valentine's should be a time of love. But sometimes it's hard to love some of our neighbours.
Around 18m Britons have struggled with nuisance neighbours, according to research carried out on behalf of Ocean Finance.
Over half (51%) of those who have experienced bad neighbours have felt stressed or depressed as a result, while a quarter (24%) have even thought about moving to a new area. One in five (20%) no longer sleep well and a similar amount (18%) say they do not feel safe in their home.
So what are the top reasons we fall out with our neighbours? Ocean Finance has the answer:
Hanging around the houses
These neighbours like to hover around the front of your home, waiting to strike up a conversation as soon as you leave the front door.
Black bin burglars
Ever wondered why your black bin is in front of a house on the other side of the road, despite having your door number painted on it? These thieves aren't very subtle.
The dumpsters
And if they haven't stolen your bin, there's always that one neighbour that likes to dump their rubbish in your dustbin – WHY?!
Pet poops
People don't even want their own pets to poop in their garden, so why on earth would you want your neighbour's dog waste outside your house?
When the street becomes a car park
There's always one family with too many cars for their driveway, and these difficult drivers always find a way of making the street seem like a car park – don't even try to get out of your own drive.
The wifi poacher
Don't even consider having a memorable password with these neighbours around – they'll be sure to tap into your account and steal your internet.
Turn it down!
One family can be noisy enough; no one needs to hear couples arguing or kids screaming halfway down the street. And don't even start on television volume…
Litterbugs
What a way to make the street seem like a nice place to live! These neighbours have no respect for the area they live in, or the people they share it with.
The spies next door
Everyone deserves a little privacy in their own home – so why can't these neighbours get their heads around it? These are the ones that watch your every move and tell everyone else about it.
Throw it out… Just not into the garden
Ever wondered what some people do when they don't have enough storage and can't be bothered to take old items to the tip? Accessorise their front gardens of course!
Family fall-outs
Just what you need! Here's to the family that's always creating drama for everyone to witness.
The spokesperson for Ocean Finance, Ian Williams, comments: "Good neighbours really can be good friends and are a vital part of a vibrant community. But most Brits will recognise at least one of these less welcome neighbours too, and sadly for some people, a problem neighbour can make their lives a misery."
Related Posts