10 Top Tips for Success on Short-Term Let Sites
10 Top Tips for Success on Short-Term Let Sites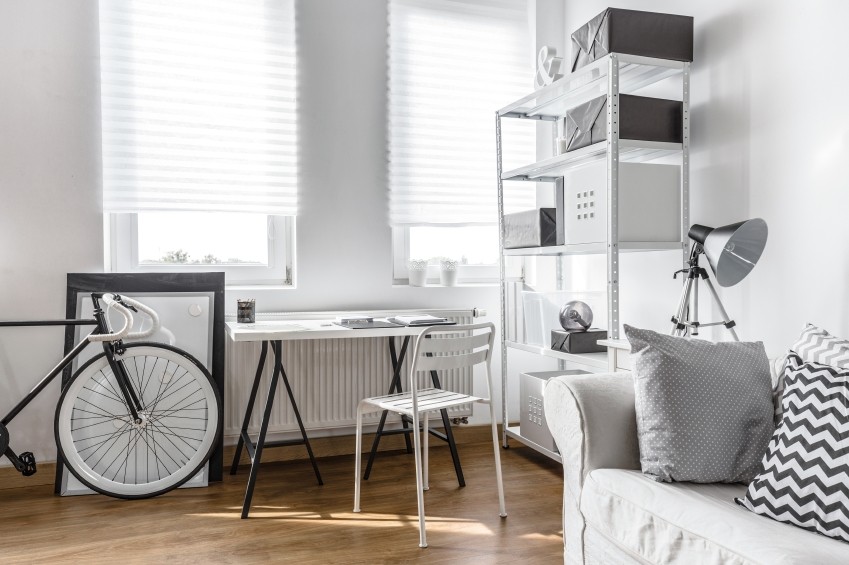 With reports that tenants are moving out of the capital due to high rental costs, London landlords could benefit from using short-term let sites.
If you're used to the traditional buy-to-let structure, you may not be sure how to be successful through short-term let sites.
These ten top tips should help you find your way around short-term let sites, such as Airbnb, and make some money in the process!
Be smart about the 90-day limit
Airbnb is a great short-term option for landlords or vendors who have an empty property. However, be aware that this really is a short-term solution, as home listings in Greater London are now limited to 90 days per calendar year.
But this doesn't mean that you have to rule Airbnb out if you favour long-term tenancies. Tenant demand surges by up to 64% between June to September, as recent graduates head straight to the capital to find their first jobs. It's a clever idea, therefore, to synchronise your tenancy dates to take advantage of higher prices and shorter void periods in summer. One way of doing so is to put your property on short-term let sites during the colder months, before moving onto a long-term let on an Assured Shorthold Tenancy (AST) when demand is highest in the summer.
You should also remember that it's only entire home listings that are subject to the 90-day rule; there is nothing to stop you letting one or even three rooms of a whole house for as long as you wish. The rents you can achieve during weekend or overnight stays can easily match or beat the prices you can charge on a normal tenancy – plus, you can enjoy the flexibility of choosing when to put your property up for rent and when not to.
Set the right price 
Pricing your short-term let right is key to maximising your income. Typically, properties earn at least 25% more on an Airbnb let than on a long-term tenancy, even with a 70% occupancy rate.
If you've never let a property this way before, simply search for similar listings in the area that have lots of reviews to get an idea about the right price range. It's always worth starting a little lower to begin with to capture the initial bookings. After you build up some reviews, you'll be able to raise your prices accordingly.
Rent out your property while it's on the market
If you're selling your property, you can make some extra income by renting it out on short-term let sites while it's on the market. Some estate agents will give you the option to put your property on Airbnb when you sign up with them. All you need to do is let them know that you'd like your property listed.
Wifi is a must!
Wifi is essential in Airbnb properties. Most guests automatically tick 'wireless internet' as a must-have amenity when searching short-term let sites. Therefore, if your property doesn't provide wifi, it won't show up in their search. If you don't already have wifi installed in the property, consider finding a short-term solution.
Location, location, location
It's a common misconception that only central London properties work on Airbnb. Portico insists that there's a massive market for families seeking short-term solutions, perhaps while they're searching for a house to buy or rent, and also strong demand from those who are working temporarily in the capital. In fact, almost 10% of Airbnb customers travel for business. These guests typically look for longer lets and are less concerned about the location of the property.
Keep your guests happy 
Happy guests and the reviews they leave measure success on Airbnb. The highest rated London listing on the site is a room within a flat (the host stays in the other room), boasting 48 five-star reviews. Looking through the appraisals, the same points come up consistently: great communication, spotlessly clean, super responsive, and the property perfectly matches the description.
It's vital that you clearly communicate what you're offering, as a guest is going to be disappointed if the property doesn't live up to its description. The more good reviews you get, the more bookings you're likely to achieve, and the higher the price you can charge.
Be selective with guests 
The hardest part of renting out property through Airbnb is to weed out troublesome guests. If you use Instant Book – a button that allows guests to book without any email exchange – make sure to check that they can provide ID and have recommendations from other guests.
If you're not using Instant Book, it's crucial that you respond to any communications quickly and politely, but not just while you're vetting guests, also when replying to messages and questions during their stay.
Offer convenient check-in times
Convenience is key with short-term lets. Guests will want to be able to check-in and check-out at times that suit them, so having round-the-clock access is a real bonus.
Remember that you need insurance
If you do not live in the property that you're letting through a short-term rentals site, you will need to have comprehensive landlord insurance in place to protect your asset. We offer one of the widest policies on the market, with essential covers for landlords, such as protection against malicious damage caused by the tenant. Take a look at why we're five-star rated here: https://www.justlandlords.co.uk/landlord-insurance
Get your property managed
If you're not confident or comfortable with managing your short-term let yourself, there are firms that can take care of the whole process for you.
Disclaimer: The opinions and views expressed in the above article are those of the author only and are for guidance purposes only. The author disclaims any liability for reliance upon those opinions and would encourage readers to rely upon more than one source before making a decision based on the information.
Related Posts