10 Unexpected Features That Could Sell Your Property
10 Unexpected Features That Could Sell Your Property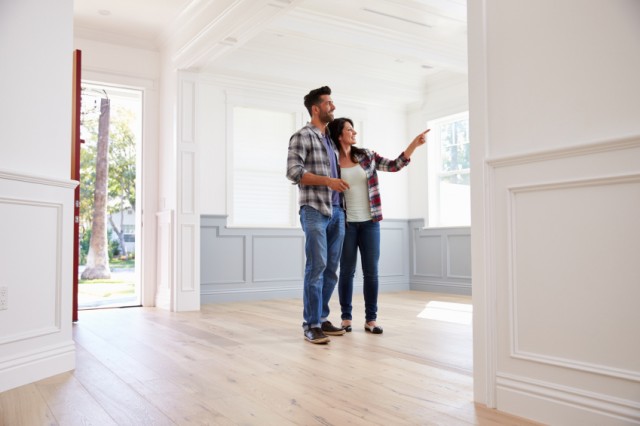 It's almost summertime, and many homebuyers will be seeking to complete on a property purchase by the end of the season. If you have a property to sell, either your home or an investment, you will be pleased to learn that it's sometimes the unexpected features that sell your home.
Although modern kitchens and luxury bathrooms are guaranteed to go down well with buyers, there are sometimes hidden gems in properties that vendors and agents look past. Whether you include these features in your property listing or during a viewing, it is important to tick as many boxes as possible. If you need help writing a selling property description, we have some tips: https://www.justlandlords.co.uk/news/top-tips-writing-selling-description-property/
It's finding these unexpected features that may go a long way in helping you sell your property for a good price. Here's what to look out for:
Internet connection
It's something many of us take for granted, but a high-speed internet connection will be top of a young, tech savvy buyer's list. The majority of us enjoy downloading and streaming TV shows and films, so a good connection is no longer a luxury. If a real techie buyer is coming to view your property, they'll probably have already checked your connection speed, so make sure it doesn't put them off!
Phone signal
In the age of staying connected, a strong phone signal is vital in day-to-day life. We all know the frustrations of being stuck somewhere without signal, and the last place we want this to happen is our home. Each network has their own strengths and weaknesses in particular areas, but if you know that your property has strong coverage from most networks, it is worth highlighting this in your property listing or during a viewing.
Neighbours
If you have good neighbours, they could be your biggest asset. If you have bad neighbours, they could be your worst nightmare when it comes to selling. Buyers are searching for more than just a house; many will want to be part of the community and get along with their neighbours. If the people nearby are friendly and helpful, let potential buyers know.
The property's potential
You may not have made any changes to your property personally, but a buyer looking to start a family or create a better living space for them will be on the lookout for potential. If there is potential for an extension or enhancement, point this out to any viewers, as they'll be pleased to know that there is opportunity for their future in your home.
Energy efficiency
It's fairly standard for all homes today to have sufficient heating, quality insulation and double glazing, but many people are now becoming more aware of how they can reduce their carbon footprint. Any measures you've installed to help the property's energy efficiency will be welcomed by buyers, as these will also go towards lowering their bills.
Parking
A huge draw to buyers is secure parking, whether this is a set space for a flat or a driveway for a house. If you can offer a buyer their own parking space, they'll be much more likely to make a higher offer. If you live somewhere like London where parking spaces are rare, this will immediately add value to your property.
School
For families or young couples, having a good school nearby will be near the top of their list of requirements. It is worth researching the local schools around your property and including any with a good or outstanding rating from Ofsted in your listing. Properties in school catchment areas can demand high premiums, so it's worth checking out.
Additional rooms
Extra space is something that all buyers will appreciate, whether it's an area for work, rest or play. Separate space away from living areas is desirable for any buyer – a single buyer may work from home and need an office space, a couple may like separate areas and a family would make great use of a playroom. If you have something that other properties in their price range don't have, you'll score lots of brownie points.
A concierge
If you own a flat, you may take the fact that you have a concierge service for granted. However, this is something that is particularly important for overseas buyers and single professionals. Having this service on offer means that people feel more secure and there's always someone to take in their parcels – it's more important than you might think.
Transport links
With many new transport links planned for the future, from Crossrail to HS2, it is vital that you check whether your area will be affected. If so, your property will be worth a lot more when these services arrive. It may even be worth holding off on a sale so that you can command a higher price when buyers will be actively seeking a home in these spots.
Good luck!
Related Posts