5 Questions to Ask your Landlord Before Moving In
5 Questions to Ask your Landlord Before Moving In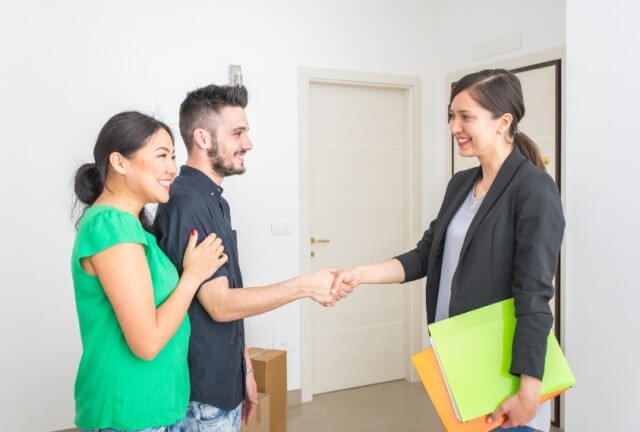 With students moving in for the new academic year and professionals setting up home after the summer holidays, September and October are always busy months for the lettings market. If you're starting a new tenancy this autumn, we have the five questions you must ask your landlord before moving in.
Good quality, affordable rental housing is in high demand across the country and, in the rush to secure a property, many tenants often sign on the dotted line without reading the tenancy agreement in full, which could result in unexpected fees, miscommunication and a headache down the road.
We encourage tenants to ask your landlord or letting agent as many questions as possible before moving into a new property.
These are the top five that you must ask:
What fees and deposits are required?
Before you sign a tenancy agreement, always make sure that you know exactly what, how much and when you'll have to pay. Ask whether there's a reservation fee or holding deposit required to secure the property, how much it is and if it will be refunded in the first month's rent. Also ask whether there's a security deposit, how much it is, when it's payable and where it will be held.
Remember that your landlord is legally obliged to protect your deposit in one of three Government-approved schemes.
Are there any non-refundable fees and what are they for? 
Many letting agents charge referencing and administration fees for tasks such as credit checks, inventories, and check-in/check-out reports. To be certain that additional fees don't come as a surprise, it's good to ask exactly what these are for, how much they are and when they're due.
Are pets allowed?
If you own a pet or plan to get one while living in your new rental property, you should ask your landlord whether pets are allowed. Sometimes, you will have to pay a higher deposit or even a small additional pet rent every month, so make sure you know what your duties are.
Who should I contact when there's a maintenance issue?
The last thing you want is to find yourself with an issue or in an emergency not knowing who to contact. Find out from the very start who you should get in touch with if your property requires maintenance. This way, you can have their contact details on hand for future reference.
What is the length of the tenancy agreement? 
While you should always know how long you're signing the contract for, some tenants presume that their tenancy agreement is the standard 12-month duration. Double-check your contract, so that you can plan your time and tenancy accordingly. Also, ask what you should do at the end of the tenancy if you wish to stay on in the property.
Moving into a new rental property can be incredibly daunting – especially if you're a student renting for the first time. Hopefully, by asking all of these questions before you move in, you'll be well equipped to have a successful and secure tenancy.
Related Posts