A Guide to Assured Shorthold Tenancy Agreements
A Guide to Assured Shorthold Tenancy Agreements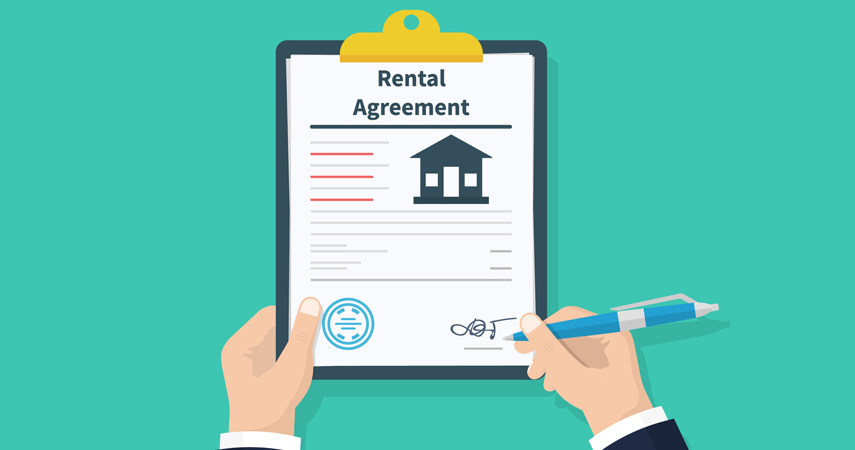 An Assured Shorthold Tenancy (AST) agreement is one of the most important documents when it comes to private rented accommodation – for both landlords and tenants!
This is due to the fact that your AST sets out the rules of a short-term tenancy, and if you ever encounter a problem with one of your tenants this is one of the first documents that a court will look at. Here is a short guide to ASTs, explaining what they are, how to use them and the important information they contain.
What is an Assured Shorthold Tenancy agreement?
Put simply, an AST is a contract that is agreed upon between you and a tenant before they move into your property for a short period of time, which clearly states not only the landlord's responsibilities but also what is expected from the tenant.
The most basic form of an AST discusses the amount of time the landlord is letting their property out to the tenant and how much the tenant is required to pay to live there.
Furthermore, ASTs discuss when and how rent payments should be made to a landlord, and also what will happen if the tenant falls into rent arrears.
An AST differs from an Assured Tenancy Agreement as it is only for landlords that are planning on letting out a property for a short period of time, which means that ASTs can often be more flexible.
Do you need an AST?
Not everyone who is letting out a property for a short amount of time needs an AST, such as those that are letting out properties with rent payments over £100,000 per month. You also don't need an AST if you are letting out a property for a very low rent or at no cost, or if it is a holiday home.
There are also other circumstances where an AST cannot be used, such as if you are letting the property to a private limited company or if you will be living in the property as well.
Additionally, in order to qualify for an AST, your property must be let as a separate accommodation, be the tenant's main or principal home, and the tenant must also be an individual and not a group. If you are renting to a group of people you will need to register the property as a House in Multiple Occupation (HMO).
ASTs and rent prices
One of the main reasons landlords and tenants sign an AST is so that they both agree on how much rent the tenant is expected to pay each month they are living in the property. ASTs protect tenants from rogue landlords, as once the rent price has been agreed the landlord can no longer increase it as and when they wish.
However, ASTs usually stipulate that landlords are allowed to increase the price of rent along with the cost of inflation so that they are in line with market prices. If you are a landlord you need to clearly explain this to your tenants before they move into your property, as arguments can often arise when tenants don't understand why their rent bill has increased!
Property possession
Your AST will clearly state how long you wish your tenant to stay in your property, which will usually be for around six or twelve months. At the end of this time you are legally allowed to repossess the property from the tenant without having to give an explanation, however you do have to give them two months' notice so that they can arrange finding somewhere new to live.
If you have a regular Assured Tenancy Agreement instead of an AST you will have to issue a section 21 notice to the tenant, advising that you are planning on repossessing the property, and you will then also have to go through the courts. Your landlord insurance will help cover the costs of this, however you will need to give the courts good reasoning as to why you wish to evict your tenant. This is where your Assured Tenancy Agreement will come in handy, as you can clearly show what your tenant agreed to and how they have defaulted on this. Only once the courts approve the possession can you then evict the tenant from your property.
ASTs are becoming even more important for private sector landlords due to the fact that the rental market is riskier than ever. Making sure you use them to the best of their ability will therefore not only save you money but also help settle any disagreements with your tenants.
Related Posts