A guide to buying a rental property
A guide to buying a rental property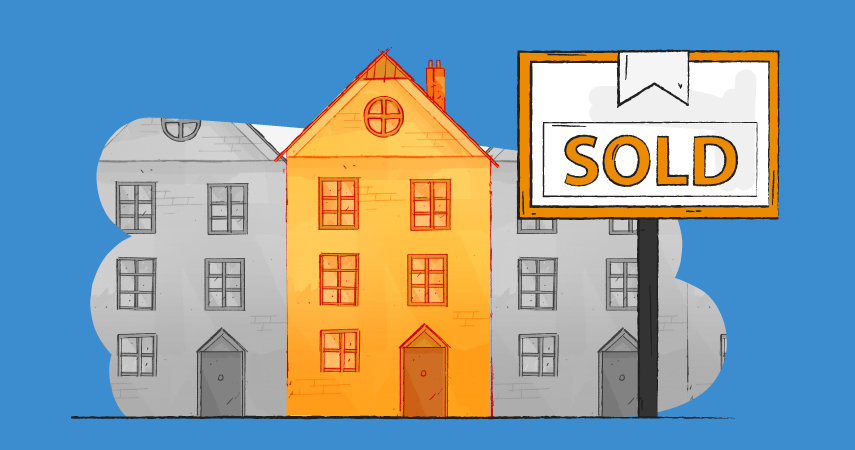 Whether you're looking to make your first foray into the buy-to-let world or you're adding another property to your portfolio, buying a rental property is a decision that takes careful consideration and research. We've put together some tips to help you choose and buy your rental property.
What to consider when choosing a rental property
Before you even start looking at properties, you may want to consider your letting strategy, including what kind of tenants you are looking for. Luckily, there is a wide range of housing in the UK to choose from, meaning that the type of property you invest in can easily match the demographic that you are trying to appeal to.
What size property is best for letting?
The types of tenants you would like to target will largely determine the size of property you look for. Student letting can be a lucrative avenue, in which case you might want to look at larger properties with multiple bedrooms in order to let out individual bedrooms to students in a house share. Be aware that a House in Multiple Occupation (HMO) can require a licence in the UK.
Some landlords prefer to target young couples and single professionals as they may be more likely to take better care of the property. In this case, one-bedroom flats can be a good option, providing an affordable renting option for these demographics. Alternatively, two-bedroom flats can appeal to those in the same demographic who have a bit more of a budget and are looking for more space.
If you would like to provide rental homes for families, houses or flats with two or more bedrooms may be your priority. A well-kept garden might also be high on prospective tenants' lists.
Where to buy a rental property
Considering the same demographic may also help you narrow down the location of your rental property. It is typically easy to determine where the 'student areas' are around a city if you decide to target students. Young couples and professionals may tend towards properties that are close to or within an easy commute of the city if they are travelling there for work. For both demographics, having nearby restaurants, bars, and other entertainment options may also be a priority.
Family rentals might be better further out of the city in nearby towns or villages where there is more space for gardens and where traffic is less of an issue. You might also want to research local schools and factors such as crime rates when targeting family rentals.
New builds vs older properties
The advantage of a new build is that the layout and design will appeal to renters looking for a fresh-looking let to make home. This can be the case for professionals, a young couple, or a family. The garden will require little maintenance at the point of purchase, other than the possible need for turf and plants.
The process of purchasing a property that isn't tied up in a chain can also be more straightforward. For example, you won't have to worry about the seller's own purchase falling through and delaying their move.
On the other hand, it's often the case that older properties are more spacious than new builds, both internally and externally. Also, the completion process can be considerably faster for an existing property as you won't be left waiting for construction work to be completed.
What condition will the property be in?
Along with choosing the type of property you want to invest in, you can also think about what condition it needs to be in for you to manage it properly. While some landlords relish the idea of buying a run-down property and doing it up, others could think of nothing worse.
This means that when buying your first buy-to-let property, you may need to think about how much time, budget, skill and experience you have to invest in preparing a property for renting.
Of course, new builds should be ready to go as soon as you get the keys. No or very little work should be required. This may also be the case for some older properties, while others will be in various states of disrepair, ready for a willing home-owner or landlord to work their magic.
Do you need a buy-to let mortgage?
Another important consideration is the financial side of buying a rental property. Unless you are able to buy the property outright, you may need a specific buy-to-let mortgage rather than the usual residential mortgage. Renting out a property on a residential mortgage may leave you in breach of the terms of your mortgage.
So, what's the difference between a buy-to-let mortgage and a residential mortgage? Typically, the fees and interest rates tend to by higher for a buy-to-let mortgage. According to the government's MoneyHelper website, while the minimum deposit required for a normal mortgage can be as low as 5%, for buy-to-let mortgages it is typically 25%.
Buy-to-let mortgages are also more likely to be interest-only, which means you only pay the interest each month and then the initial amount borrowed is left to pay at the end of the term. This way, landlords can sell the property once they have finished renting it out, and then use the money from the sale to pay off the mortgage.
Landlords also need to meet certain criteria when applying for a buy-to-let mortgage. Lenders often base their requirements on how much rent you will be able to charge, with your monthly rental income generally having to cover at least 125% of your repayments. You may want to find suitable rent guarantee insurance to ensure you can still make your mortgage payments in case of rent arrears.
Preparing your property for renting
Learning how to become a landlord doesn't end with the purchase of the building – the inside is also important! If you've purchased a property that's in good condition, then decorating and furnishing may be all you have to worry about, while other properties may require renovations.
When it comes to decorating, neutral-coloured paint and wallpaper can help the place look bright and clean, and it also provides more of a blank slate for tenants to make their own. If you decorate the property the way you like it, that style may not appeal to others. And the same goes for furnishings. Opt for modest styles and neutral colours to appeal to as many people as possible.
When furnishing a property, set a budget and look for good quality items. As tempting as it is to save money by purchasing cheap furniture, you might spend more over time on fixing or replacing items that easily break.
Find suitable protection for your property
There are various risks associated with letting a residential home. Keep your investment safe, whether it's a single property or a portfolio. Our comprehensive Landlord Insurance can help protect you from financial risks, including accidental and malicious damage by tenants and loss of rent if the property becomes uninhabitable due to an insured event.
Read more about the protection we can provide:
The sole purpose of this article is to provide guidance on the issues covered. This article is not intended to give legal advice, and, accordingly, it should not be relied upon. It should not be regarded as a comprehensive statement of the law and/or market practice in this area. We make no claims as to the completeness or accuracy of the information contained herein or in the links which were live at the date of publication. You should not act upon (or should refrain from acting upon) information in this publication without first seeking specific legal and/or specialist advice. Arthur J. Gallagher Insurance Brokers Limited trading as Just Landlords accepts no liability for any inaccuracy, omission, or mistake in this publication, nor will we be responsible for any loss which may be suffered as a result of any person relying on the information contained herein.
FP1534-2023
Related Posts