Best gardens and parks in England – and the local rental yields!
Best gardens and parks in England – and the local rental yields!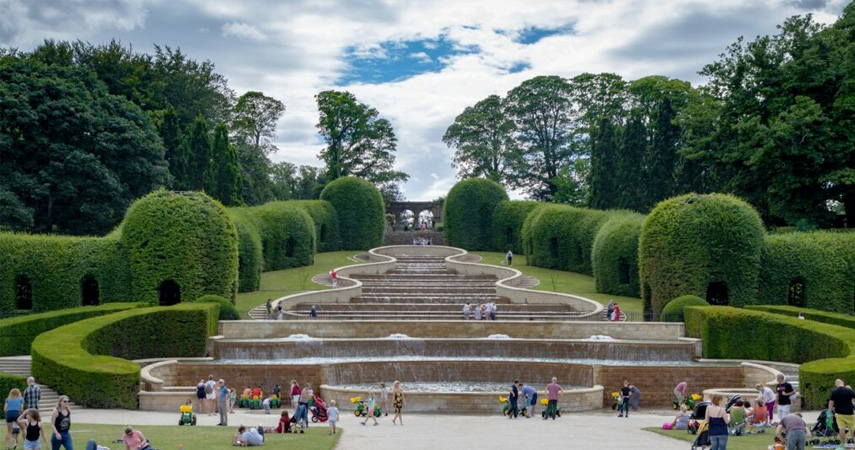 If you're looking for a unique reason to attract tenants to your property, why not highlight the best gardens and parks nearby? There's something peaceful and inviting about an area that is well looked after by its local authority and residents.
Whether your tenants have children, dogs, or a passion for park runs, there are many reasons why they will want to know about the best public gardens nearby.
We've created a list of some of the most highly rated gardens and parks across Britain, as well as the average rental yields that can be obtained by nearby properties…
We've highlighted the following selection as some of England's best gardens and parks:
The Alnwick Garden and Belsay Hall, Castle and Gardens, Northumberland
According to the Government's Private Rental Market Statistics report for monthly rents recorded between 1st April 2018 and 31st March 2019, let properties in Northumberland brought in a median monthly rent of £495.
According to market activity data on the Zoopla website from the last 12 months, the average house value in Northumberland is £188,250.
The typical method for calculating the annual rental yield of a buy-to-let investment is to take the annual rental income, divide it by the property value and multiply by 100. So, based on the aforementioned reports, a let property in Northumberland might have an estimated rental yield of 3.4%.
Derby Arboretum, Darley Park and Markeaton Park, Derby
The same Private Rental Market Statistics report show a median monthly rent of £550 for Derby during 1st April 2018 to 31st March 2019.
Zoopla shows the current average house value in Derby to be £207,923.
This might also mean an estimated rental yield of 3.4% for the area.
Richmond Park and Bushy Park, Richmond upon Thames
For the London-focused tenant, a let in Richmond upon Thames would cost a median monthly rent of £1,600.
The current average house value for this area, as stated on Zoopla, is £850,053.
The estimated rental yield works out as 2.5%.
Glendurgan Garden and Victoria Gardens, Cornwall
Last on our list are a couple of beauty spots in Cornwall. The median monthly rent received from 1st April 2018 to 31st March 2019 was £650.
Looking once more to Zoopla's data, we can see that the average house value here during the last 12 months was £268,438.
As an estimate, the average rental yield for Cornwall would be 4.2%.
Disclaimer: The opinions and views expressed in the above article are those of the author only and are for guidance purposes only. The author disclaims any liability for reliance upon those opinions and would encourage readers to rely upon more than one source before making a decision based on the information.
Related Posts