How to calculate five weeks' rent for tenancy deposits in England
How to calculate five weeks' rent for tenancy deposits in England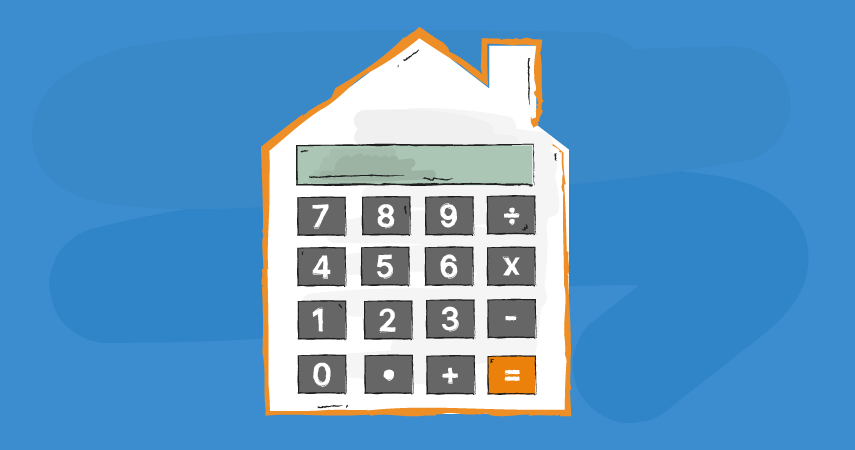 On 1st June 2019 a new tenancy deposit cap was introduced as part of the Tenant Fees Bill in England.
Landlords can now only require a maximum security deposit of five weeks' rent and a holding deposit of one week's rent.
Measures have been put in place to regulate the fees charged to tenants by letting agents. This also includes the abolishment of most upfront fees.
How to calculate five weeks' rent for tenancy deposits
In order to calculate the correct deposit amount to ask for, the following formula can be used:
1 month's rent x 12 / 52 = 1 week's rent
To expand on this formula, if you multiply one month's rent for your property by 12, then divide that total by 52, you will have the amount of one week's rent. You can then multiply that by five, for an accurate security deposit amount.
For example, a Government summary of private rental market statistics for the period October 2017 to September 2018 states that the UK average for rent prices were at a median of £690 per month. Using this formula, you can calculate that one week's rent would work out at £159.23, so the total you could charge for a holding deposit and security deposit would be, in this case, £796.15.
Disclaimer: The opinions and views expressed in the above article are those of the author only and are for guidance purposes only. The author disclaims any liability for reliance upon those opinions and would encourage readers to rely upon more than one source before making a decision based on the information.
Related Posts