How to Find the Perfect Tenant and Make Your Property Pay
How to Find the Perfect Tenant and Make Your Property Pay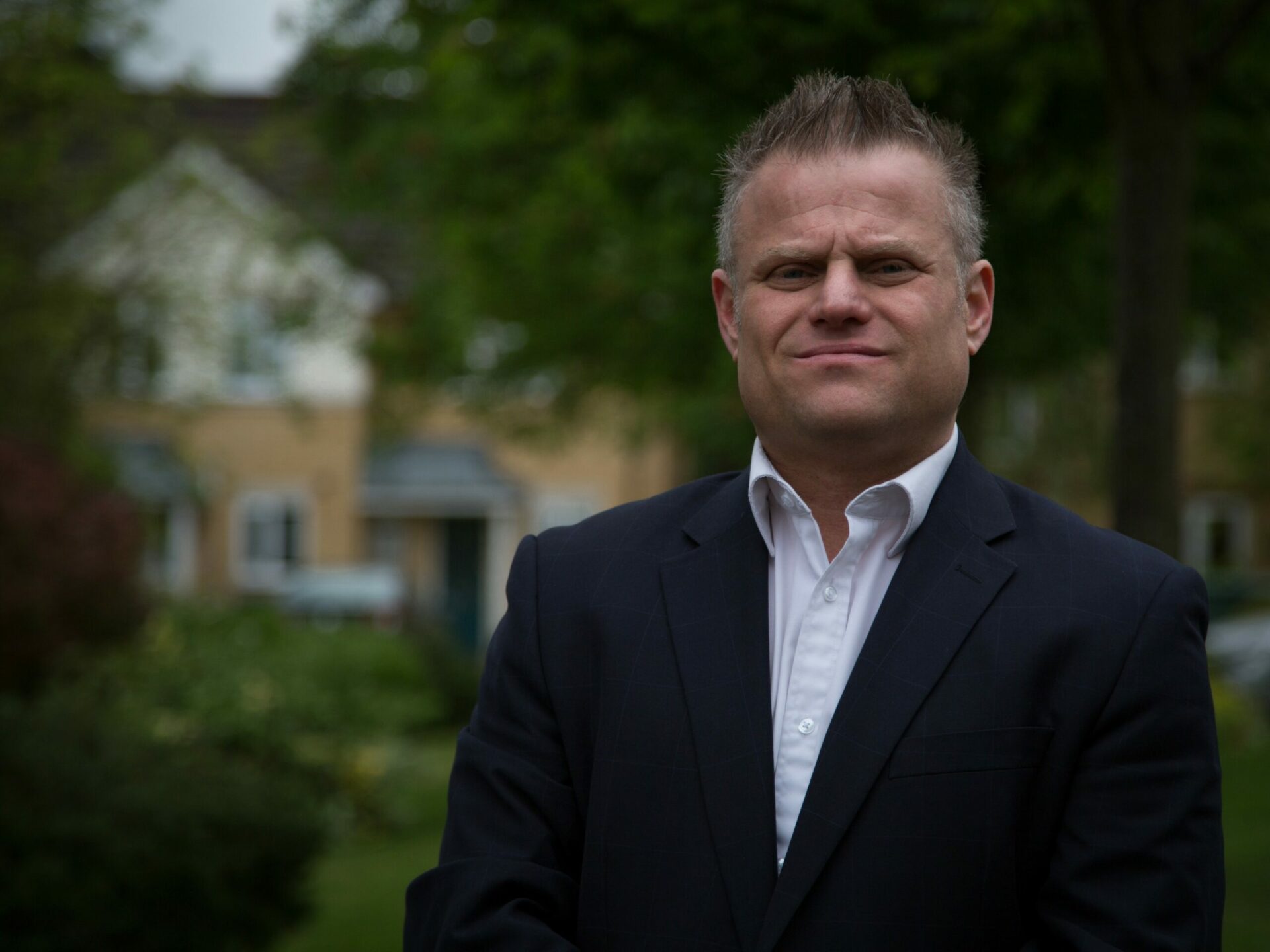 Every landlord is looking for the same thing: a profitable property. But where do you begin? Paul Shamplina, the Founder of Landlord Action, believes that it all starts with finding the perfect tenant.
So, how do you find the perfect tenant for your property?
"If you don't want to take calls at five in the morning, use an accredited letting agent," Shamplina advises. They will do all of the searching and referencing for you.
If you decide to go it alone, you must be aware of the laws and regulations that you must comply with.
"Over the last two to three years, I've never seen a level of change like it," Shamplina says. "But you mustn't get emotionally involved in your property – always be professional."
From his experience, Shamplina has uncovered four to five things that "keep landlords awake at night". They are: the tenant not paying the rent; the property being empty; repairs and maintenance; taxation; and legislation.
"Believe it or not, there are now around 150 rules and regulations for landlords to comply with," Shamplina warns.
If you have a bad tenant, evictions can take about four to five months to get through – "you won't be able to cover your mortgage during this time," Shamplina points out.
When starting to think about what makes the perfect tenant, Shamplina has some key criteria: "They must have a healthy disposable income, look after your property and stay for as long as possible."
"Your tenant is your consumer," he adds.
Part 1 – Before the tenancy 
You must work out how to attract and retain the perfect tenant. The first step is to advise well – explain what your property is and why it will be right for the tenant. You're trying to draw interest from prospective tenants who are serious about your property, so good pictures are really important.
"Be available for viewings on evenings or weekends, when professional tenants are typically free," Shamplina suggests. "Gut feelings are really important, so conduct viewings yourself and don't just take the first one. Explain how your property stands out – tell tenants about the USPs."
In order to ensure that you take on the right tenants, you must know your market place and what type of tenant you're looking for. You may have to learn on the job, which could encourage you to use a letting agent.
"But letting agents go wrong on longevity – if you use a let-only service, they're only concerned with commission," Shamplina points out.
When it comes to referencing your potential tenant, Shamplina suggests using a referencing company, which will profile them. If you decide to do it yourself, he proposes visiting them at their current property, so that you can assess the state of it.
"But remember to keep a paper trail of every check – otherwise it could come back and bite you," he cautions. "And remember the new GDPR [General Data Protection Regulation], which is in force from 25th May 2018. If you're handling tenants' data, you must be compliant after this date. When collecting references yourself, you shouldn't keep the tenant's data after everything's settled after the tenancy – if they were a good tenant."
If your tenant requires a guarantor, then you should reference them as well. Remember that, at present, tenants don't have assets, but are paying record rents. Their guarantor will have assets.
Shamplina suggests information gathering before the tenancy begins: "When the tenant wants the keys, they're willing to give more information. Ask for other addresses, their car registration, their next of kin… This will help you if they're uncontactable when something goes wrong."
How to keep your tenants happy 
Shamplina says that it's nice to offer your tenants a housewarming gift: "They've been moving all day, so they want their new house to feel like a home, and you want them to stay as long as possible. The average tenant only stays for 20 months."
Also, make sure that your tenants know where everything is at the property – you don't want to be bombarded with calls about instruction manuals, so communicate effectively.
Additionally, you must clarify the rules. This will help to avoid unexpected surprises further down the line.
"Explain the terms of the agreement, the dos and don'ts, and make sure to follow up in writing," Shamplina advises. "Be aware that letting agents often don't explain the tenancy agreement."
It's all about making things simple, he explains. "Try to resolve issues and arguments early, and always make repairs within seven days."
At the same time, "let the tenant have some breathing space – don't interfere, be professional," Shamplina insists.
In order to make them stay in your property for longer, Shamplina suggests offering your tenants an incentive to stay: "Two months before the agreement ends, have conversations, weigh up offering them an incentive; look at the bigger picture. Think about how quickly you can re-let the property and the costs incurred – it may be worth keeping them on."
The professional bad tenant 
You may think that you've found the perfect tenant, but, in fact, you may have run into a professional bad tenant. These renters go from one property to another without paying any rent at all.
Shamplina has had an experience with a serial bad tenant, who cost six landlords some £143,000 over six years. These tenants can even be teachers, lawyers and financial advisers, so be cautious.
This is why Shamplina would like to see a bad tenant database, as a possession order isn't classed as a CCJ.
"Good, solid referencing will flag out serial bad tenants, but they want a landlord that self-manages," Shamplina explains. "They will offer a big cash advance, so be cautious of that."
Shamplina notes that, in about 20 to 25 cases, he's evicted the same tenant on more than one occasion.
Managing agents 
"They're worth their weight in gold," Shamplina states. "They will help you find a decent tenant, but you should be thinking about the ban on fees; 20% of an agent's income is based on tenant fees."
When choosing a managing agent, Shamplina suggests you ask them about the following:
Whether they have Client Money Protection (CMP)
If they're part of an association
Their professional indemnity insurance
Whether to go for a let-only or fully managed service
"You should also check their reputation locally," he says. "Use allagents.co.uk, which is a review site for landlords and tenants."
And beware of the price: "Cheap is always expensive, remember that."
Deposit protection
Of course, you must comply with your legal obligations to protect a tenant's deposit at the start of the tenancy. But don't be too worried about disputes, as Shamplina has found that 98% of tenancies go through swimmingly: "There are lots of good tenants out there."
Inventory 
Your inventory is evidence of the condition of your property at the beginning, middle and end of the tenancy. It highlights any wear and tear, and ensures that you don't claim for anything better than the original state.
"Always use a third party company," Shamplina urges. "It takes too long to do yourself."
Get to know the neighbours 
"They are your eyes and ears – they pick up on any anti-social behaviour from your tenants and can tell you who's living in the property," Shamplina points out. "Give them your business card and ask them to let you know if there's an issue."
Part 2 – During the tenancy 
You must make sure that you're compliant throughout the tenancy, so always stay up to date with changes in the regulations.
TOP TIP: The Landlord News monthly newsletter gives you a round up of what's been happening over the past month, as well as highlighting anything that's coming up that you must be aware of. Sign up for free here.
Remember, if the tenant doesn't give you access to the property, you can't serve an eviction notice if you haven't complied with the law.
"Although the regulations are tougher than ever, property is a long-term game and demand is high," Shamplina reiterates.
Part 3 – If it goes wrong
Landlords have two types of eviction notice at their disposal: section 8, for rent arrears or a breach of tenancy (such as subletting or keeping pets), and section 21, which is the no-fault eviction process that landlords use as a last resort.
However, it can take six to eight weeks to get a court order, so you may want to consider Rent Guarantee Insurance for this period, so that your rental income is protected from tenant rent default.
If dealing with a deposit dispute – the most common of which is for cleaning or damage – a methodical inventory will be invaluable in helping you get your property back to a lettable condition.
Shamplina also highlights the issue that many landlords have with evictions: you've got your tenant out, but how do you collect the lost money? One method that he uses is social media, which can help you find them.
Of course, all landlords try to avoid getting to this stage, and it's clear from Shamplina's advice that finding the perfect tenant all starts before the tenancy has begun.
We hope that this expert guidance helps you find and retain your perfect tenant!
Related Posts