Getting on the Property Ladder as a First Time Buyer: What Does this Involve?
Getting on the Property Ladder as a First Time Buyer: What Does this Involve?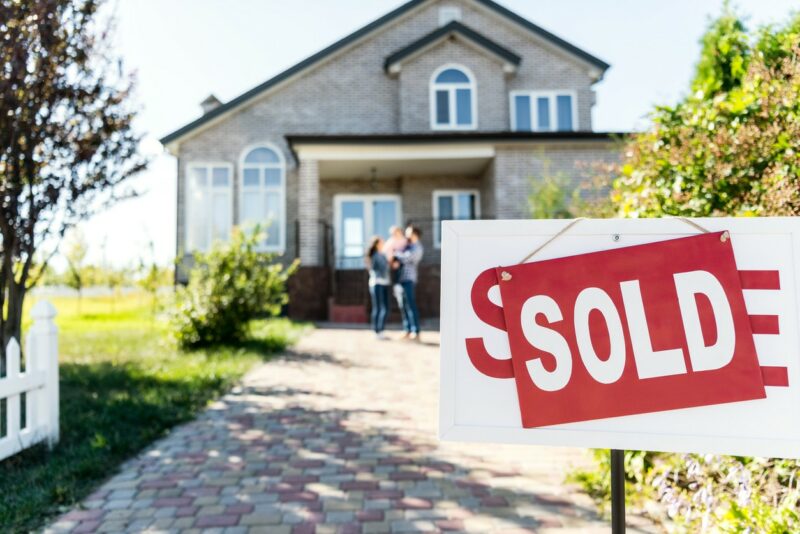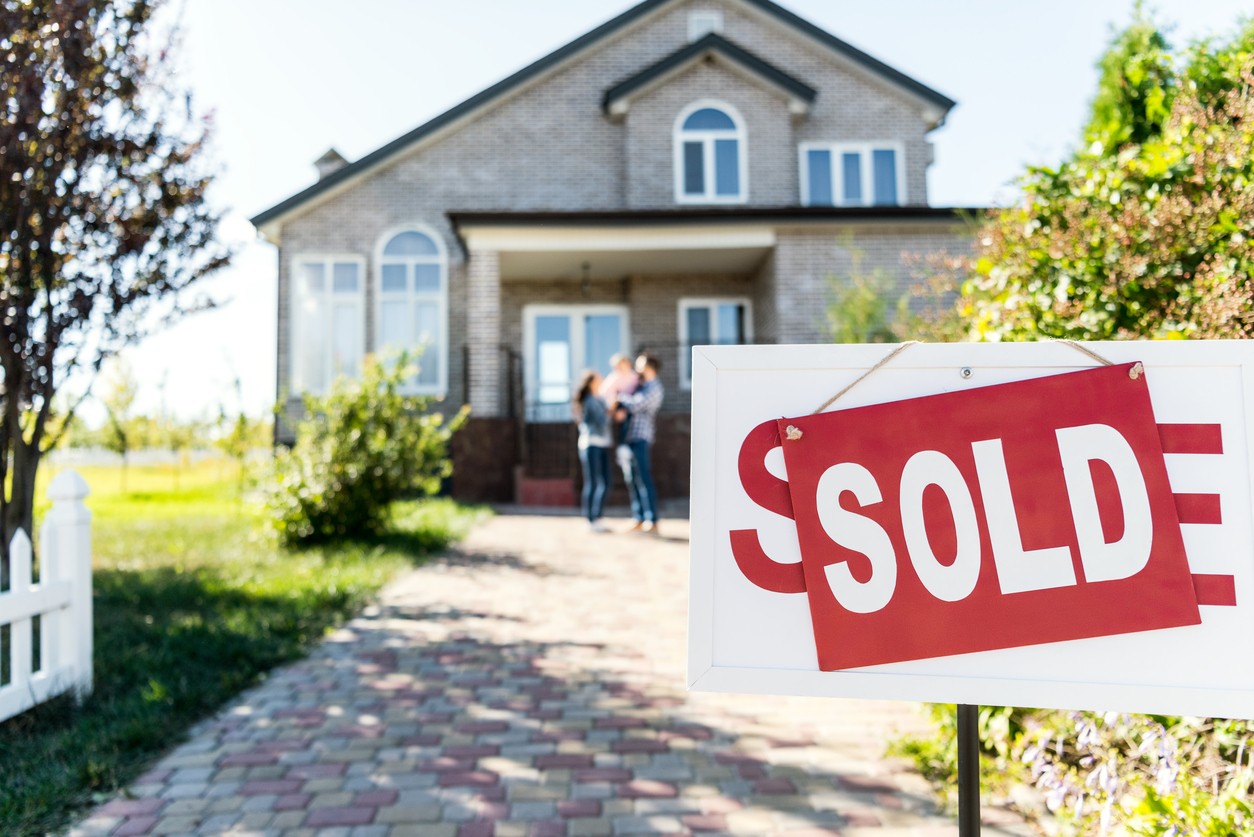 Buying a property is never straightforward, whether you're a first time buyer or a second stepper, with the intention of residential use or a buy-to-let investment. Every transaction is unique, depending on the situation of the buyer and the seller.
With the terms gazumping and gazundering being heard on a regular basis these days, it is understandable that many find the entire process a stressful one. Until the moment of exchanging contracts, all the time and effort spent filling in documents and communicating with solicitors could lead to nothing, not to mention the money spent on unavoidable processes, such as surveys.
The idea of reservation agreements has been proposed, which, if implemented by the Government, will allow buyers and sellers to enter a legally binding contract at the beginning stage of the sales process. This could potentially mean a massive reduction in the amount of sales that fall through, and, at the least, result in compensation being rewarded to those who have been gazumped.
The one comforting fact we can provide you is that you're not alone. Regardless of how daunting it may seem, it is a standard procedure, albeit one that could benefit from reform. With the likes of reservation agreements, and efforts made to shorten the length of time it takes to complete, this could make the process of buying a home much less stressful.
As with many issues, it can be helpful to discuss the experiences we've had, either to clarify our own understanding, or to enlighten others. It is never easy to take that first step onto the property ladder, and, with the difficulty of balancing rent payments with saving for a deposit, for some it may seem an unrealistic dream. Therefore, we have spoken to a recent first time buyer and asked them a few questions about how they got from the beginning to the end of the house buying process:
Q: As a first time buyer, where did you start?
A: To begin with, my partner and I felt there was no point looking at potential properties until we knew what size mortgage we'd be able to secure, so our first step was to visit a mortgage advisor.
For no charge, they did a search based on variables, such as our income and the number of hours we work per week, in order to bring up some results. In our experience, we've found a good mortgage advisor will show you their screen and go through the options, explaining them. For example, one lender may appear good as they require smaller monthly payments, but when you look closer they may have higher upfront costs or interest rates.
We found that with the woman we spoke to we felt free to choose whichever lender we felt best; she only advised, never pressured. Of course, you can do this research independently, by going directly to banks or online.
Q: How did you go about searching for a property?
A: Once we felt we had a good idea of our budget, we then discussed what we wanted in a house. There were features that were a must, such as the number of bedrooms and the inclusion of a garage. This helped narrow down what we were searching for.
The obvious choice for us was to download the Rightmove app. You can store your specifications and do a check as regularly as you like to see what new properties have been added. The saying goes "don't judge a book by its cover", but we all know we do that anyway, and it was the same with houses; the photographs played an important part.
To begin with, we were more lenient and willing to view a property even if the photos didn't completely sell it to us. However, the further into our search we got, the stricter we became. If we didn't like the look of the property as we saw it online, we generally didn't bother with a viewing.
Q: What did you look out for when viewing properties?
A: As first time buyers, we went into this venture largely based on advice from experienced homeowners, and to some extent the "knowledge" that had seeped into our brains from property TV shows!
We kept an eye open for cracks and damp patches. This felt awkward when it was the homeowner who showed us around. A couple of times we felt it would be impolite to turn their taps on to check the plumbing, but you do need to get over that and see the bigger picture. If you're going to be making possibly the biggest purchase of your lives, you want to get it right!
Q: Did you manage to obtain the first property you put an offer on?
A: We didn't. As expected, it wasn't going to be straightforward. The first property we wanted never really went anywhere. We submitted an offer, which we were told the seller was happy with, but apparently they hadn't found a property they were willing to buy, so were not ready to sell just yet. Time went on and nothing happened, so we continued our search.
The next property we found felt perfect for us, to the extent that we were happy to sacrifice some of the features we wanted for this house with other great qualities. The sellers were very encouraging towards our offer, and the estate agents told us that they would accept if we could first provide a mortgage in principle. We did so, only for them to change their minds and go with another offer, which was incredibly frustrating. We had been gazumped.
It all worked out in the end, however, as the house we ended up buying is by far the best of all the ones we viewed!
Q: What was the next step after your offer was accepted?
A: We went back to our mortgage advisor and she got us started with the application for a mortgage, as well as putting us in touch with a solicitor. After that, it was a case of filling out paperwork until it was all done. This led us to our completion date, shortly followed by the exchange of contracts, and then the keys were ours. Overall, it took us about three months from making an offer, to owning the property.
Q: Was there anything that you felt didn't go as smoothly as it could have?
A: Up until the point at which we were dealing with our solicitor, it went fine. However, once we were dealing with all the paperwork, we found it strange that we weren't provided any sort of list informing us of what was still required before the process was complete. They sent us everything one at a time, and at one point we received a document with another homebuyer's details on it… They also spelled my partner's last name wrong initially, which didn't fill us with much confidence. However, nothing serious went wrong, and overall they were friendly and reasonably on top of communications.
In regards to the house itself, the only thing that took us by surprise was the discovery of chancel repair liability. We had never heard of it, our friends had never heard of it, our parents had never heard of it… Luckily, Google was there to help. It turned out – at least, this is our understanding – that if your house is built on land that used to belong to the Church, you are liable for a levy of sorts, which can be collected at any time when that church needs to pay for repairs to the chancel (the bit where the choir normally sits). Chancel liability insurance is therefore required, which luckily is a one-off payment. Our solicitors organised this for us and added it to their fee.
Q: Have you had any issues with the property since moving in?
A: None so far, it all seems fine. We decided to have a more thorough survey of the property done, rather than the basic offering, so we hopefully are aware of anything that may need attention in the next five or so years. It also feels great to finally take our first step onto the property ladder!
Q: What do you think could be changed to make buying a property easier?
A: I do feel like more could be done to inform the average homebuyer of the entire process. I actually heard from a friend that their process involved having an online account with their solicitor, which allowed them to see the overall progress of what was done and what was still to do. I also like the idea of reservation agreements, as we spent the entire process with that niggling thought that the seller could pull out at any moment and leave us back at square one.
Also, it's surely about time that chancel repair liability was scrapped. It's a pitfall waiting to catch unsuspecting homeowners, but we were lucky that the previous owners of our home knew and thought to let us know.
More information can be found about chancel liability on the Gov website.
This account is from the point of view of one first time buyer, and we would like to point out again that every situation may differ. There are a myriad of factors that can affect different stages of the process, especially when you take into account that you are simply one in a chain of buyers. We hope that the experiences of this buyer come in handy for others, and that the unexpected issues highlighted, such as chancel liability, are useful to our readers!
We would like to also remind any of our readers who are looking to add a property to their rental portfolio to ensure that they have taken out the relevant insurance to protect their investment. We offer the widest Landlord Insurance as standard, so you can rest assured that your property will be in good hands, with our 40 essential covers.
Related Posts