Four Tips for Selling a Buy-to-Let Property
Four Tips for Selling a Buy-to-Let Property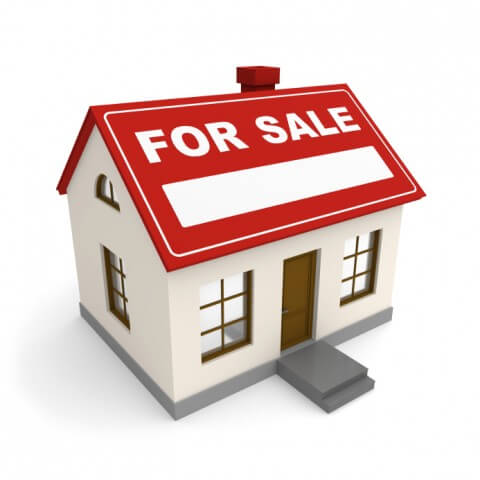 At one point or another, nearly all landlords will sell one of their buy-to-let properties; either because they have decided that they no longer wish to be part of the lettings industry or because they feel a certain property is no longer a beneficial part of their property portfolio.
Selling a buy-to-let property can be a tricky business, as naturally you want to get the best deal possible, however, at the same time you need to consider your tenants.
This is why we look at four things you need to keep in mind when selling your buy-to-let properties.
Plan ahead as much as possible
Selling a buy-to-let property is something that should never be rushed into, and a great way to ensure that you will never have to is to keep a keen eye on your finances.
If you budget correctly each month, by ensuring that your outgoings such as landlord insurance and maintenance costs are under control, then you will hopefully never find yourself in the situation where you have to sell a property due to financial difficulties.
Unfortunately, there are situations that arise that no one can plan for. However, it is always best if you don't rush into selling your property as it means you will be able to get the best price available and keep your tenants happy.
Know your tenancy agreements
When selling a buy-to-let property, one of the biggest issues for landlords is to decide when to put the property on the market, especially if tenants currently occupy it.
In order to make this decision, the first thing you will need to do is check your tenancy agreements and see how much time the tenant legally has to remain in the property. If it is a substantial period of time and you are desperate to start the selling process, then you will need to keep into consideration that when people come to visit the property, you are relying on your tenant to keep it neat and tidy.
However, if you have tenants whose tenancy will end before you plan to market the house and want to make some extra income before the sale, you could offer them reduced rent to stay in the property until it is sold.
Brush up on the eviction process
In order to protect your business, it is essential that you hire a solicitor so that all your legal paperwork is taken care of during the sales process.
As a landlord, not only will you need to ensure that the selling of your house is done legally, but also the eviction of your tenants, otherwise you could find yourself in a legal battle.
If you are evicting your tenants, you will need to give them at least two months' notice that once their fixed term tenancy is complete you will require them to leave the property. In order to ensure that this is done legally, you need to have previously placed their deposit in a registered deposit protection scheme and ensure that the date you are asking your tenant to leave is more than six months after they moved in.
The Government's website provides further information on the eviction process (https://www.gov.uk/evicting-tenants/overview), however, if you have a solicitor, you can also request their help.
Pay your taxes
Buying a property and then selling it on for a profit is a lucrative business. However, it is important that when selling your property, you understand you need to pay a certain amount in Capital Gains Tax (CGT).
At the moment, the tax-free allowance for the amount of profit each person can make a year by selling buy-to-let properties is £10,600, and anything over this will be charged at either 18% or 28%, depending on the amount of income you have made over the year.
However, there are some expenses that can be deducted from this, such as estate agent fees, Stamp Duty and solicitors' fees, and if you make a loss or a profit under £10,600 you will not have to pay any tax.
Selling a buy-to-let property is often a long process. However, if you make sure everything is in place before it goes on the market, you can prevent losing money or encountering stressful issues. Just remember to do everything by the book and you should avoid any hold-ups.
Related Posts