Four Ways for Landlords to Choose the Best Letting Agent
Four Ways for Landlords to Choose the Best Letting Agent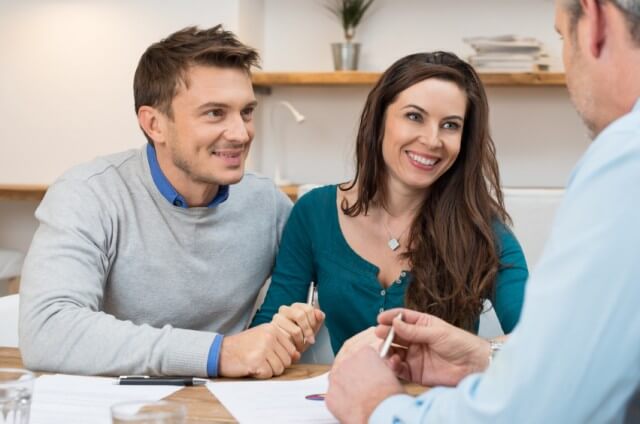 Letting agents are normally extremely helpful people who you can delegate plenty of work to and, if you pay the right fees, they'll happily arrange, contract and manage your property with the minimum amount of hassle.
However, because of the convenience of using a letting agent, landlords do have a tendency to get a little comfortable with their agents and, occasionally, they're surprised to find they're not getting great value for money.
If you think you might be due a change, here are four key questions to ask yourself to find out if your agents are right for you:
Do they keep in touch?
The best letting agents know the right balance between getting on with things and keeping you in the loop. In reality, no property is ever completely smooth going and your agent should be passing on any problems, queries or difficulties they come across; particularly if they require replacing an inventory or a landlord insurance claim. If you're used to receiving random bills for damages, it might be time to look elsewhere.
Of course, there are landlords who prefer to just let their agents get on with things, particularly those who have many investment properties on the go at once.
At the very least, you should remember that you have a legal responsibility towards your tenants and if your agent isn't keeping you properly informed, you could be in danger of committing negligence. 
Are your tenants happy?
The next question to ask is whether your tenants are happy with your agent, as in all likelihood they'll be dealing with them much more than you will.
If you're running a managed property, your agent should be prompt in dealing with everything from signing new contracts and collecting references, to helping if the heating goes out.
Any complaints from your tenants about agents should be taken very seriously indeed; it's in your interest to be keeping your tenants happy. Problems between agents and tenants tend to occur most frequently early on in the tenancy as things settle in.
It's worth remembering too that most tenants will object to paying lots of money for anything; a complaint about high fees should be taken into consideration, but it's worth doing the research yourself.
Are they competitive?
Agent fees vary by the service they offer and the area, but it's easy to find out how competitive they really are. Other agents should be able to give you a quote for your existing tenant-finding or management service and it's possible you might find something cheaper.
If there isn't too much in it, sticking where you are is probably the best option, but it's good to know that you're not being overcharged.
Don't forget that fees are charged to the other side too – your tenants will pay for referencing as standard and very often there will be a charge for tenant checkouts and a fee per occupant, usually hidden as a tenant fee.
High fees on low value properties could easily put off tenants, particularly if your deposit is a bit steep.
Are you a valued customer?
If you're letting a large number of properties or have a long-standing relationship with your agent, then it's worth making sure this relationship is recognised. Lettings work on trust and established relationships, which you should be reaping the rewards from.
Agents vary in their specialities and some are great at dealing with part-time landlords, whereas others have a lot of experience in dealing with large portfolios and big investors. If you've found your portfolio has grown over the last few years, your agent may not be suitable for you anymore.
Regardless of your agent's specialities, you should remember that you are a customer and your agents should take your status as a fee-payer into full consideration.
Remember that time is money and if you spend too many hours chasing up your agents, debating fees or find yourself paying unnecessary visits to a managed property, you might not be getting service that's value for money.
You should also be aware that there's a change in the legislation on the way: a new ombudsman is to be introduced for landlords who are dissatisfied with their agents. This will add an extra level of protection if you have a serious complaint to make.
Related Posts