How to avoid squatters in your unoccupied let
How to avoid squatters in your unoccupied let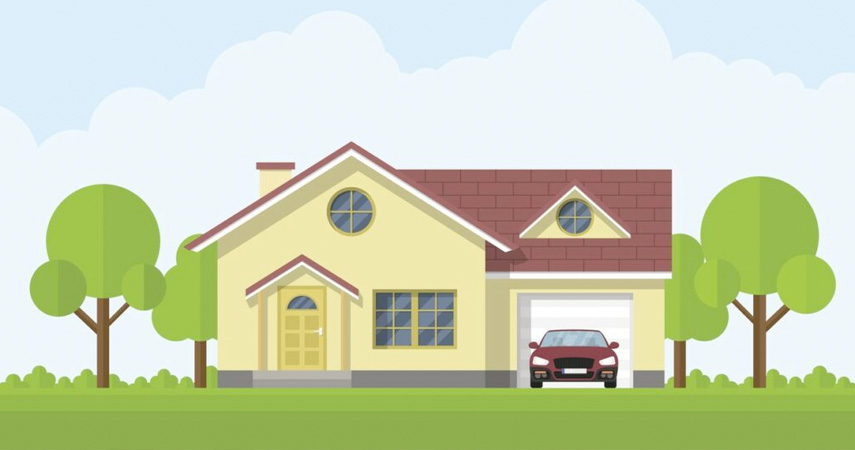 It's not unusual for a landlord to go through a void period, whether this is because of work being done to the property or a dry spell in renters looking to move to the area. However, if your property is sat empty for too long then you will want to look into how you can avoid squatters.
If you are too late and squatters have already moved into the property, you should seek professional help. The Government provides information on how you can remove them by using an interim possession order (IPO) or making a claim for possession. To try and prevent this situation from occurring in the first place, here are our tips to avoid squatters in your unoccupied property:
1. Security footage
If you know that no one will be living there for some time, setting up a camera can provide you with peace of mind. It also means that you can react as and when you notice an issue.
Similarly, ask neighbours if they have their own system set up, to provide further evidence if needed and an extra warning for anyone considering illegal activity in the area.
2. Check the property regularly
Regular property inspections are vital, both for maintenance checks and to avoid squatters in your unoccupied let. If someone notices that a broken gutter or loose roof tiles have been neglected for some time, this strongly suggests that no one has been in for some time.
3. Letting agents
Enlisting an agent who will check up on your property for you will help if you don't live nearby. This will also give you peace of mind and save you the extra travel.
4. Make it look occupied
There are certain tricks that can help make your property look occupied. You could let a neighbour park their car on your drive to make it look like someone is home. If you have smart bulbs in the property then you can turn lights on and off remotely using an app on your smartphone.
5. 'To Let' signs
Consider taking down this sign once the previous tenants have moved out. Advertising is important, but if potential squatters already suspect that no one is currently living there, the sign might only add to this.
It's worth considering that these days tenants are most likely going to go straight to the internet or into a letting agency to find out what's on the market. Having a sign in front of the house is no longer as useful in this online age.
6. Secure all locks
An obvious one, but you can never be too careful. Even if you think you've checked all the doors and windows, do so again regularly. Look for any signs that they have been tampered with, such as dents or scratches in the metal.
7. Thorough reference checks
Before allowing new tenants to move in, are you certain you've done a thorough check? Getting in touch with their former landlords for a reference will help. You want to make sure that they aren't likely to illegally sublet or even abandon the property to squatters. Knowing whether or not they were good tenants in their previous home will help you to make a decision.
8. Be careful when advertising online
When advertising your let online, don't state that the property is currently empty. The wrong people may see this information and take advantage. State that more details are available by getting in touch – find out first that they are genuinely interested.
9. Call the police as soon as you notice an issue
The sooner you catch someone moving into your property, the easier it will be to deal with. It could even turn out to be a break-in, rather than squatters, so call the police immediately and let them deal with it!
10. Cover yourself financially
When there is no one living in a property, regular home or landlord insurance might no longer provide the cover you need. Taking out unoccupied property insurance once your tenants have moved out can supply extra financial protection if any damage does happen to the property in the meantime.
These are all tips to consider when looking to avoid squatters in your property, but if you have a genuine reason to believe that someone may be living there without your consent, then be sure to seek professional advice.
Disclaimer: The opinions and views expressed in the above article are those of the author only and are for guidance purposes only. The author disclaims any liability for reliance upon those opinions and would encourage readers to rely upon more than one source before making a decision based on the information.
Related Posts