Tips for maintaining a successful tenancy
Tips for maintaining a successful tenancy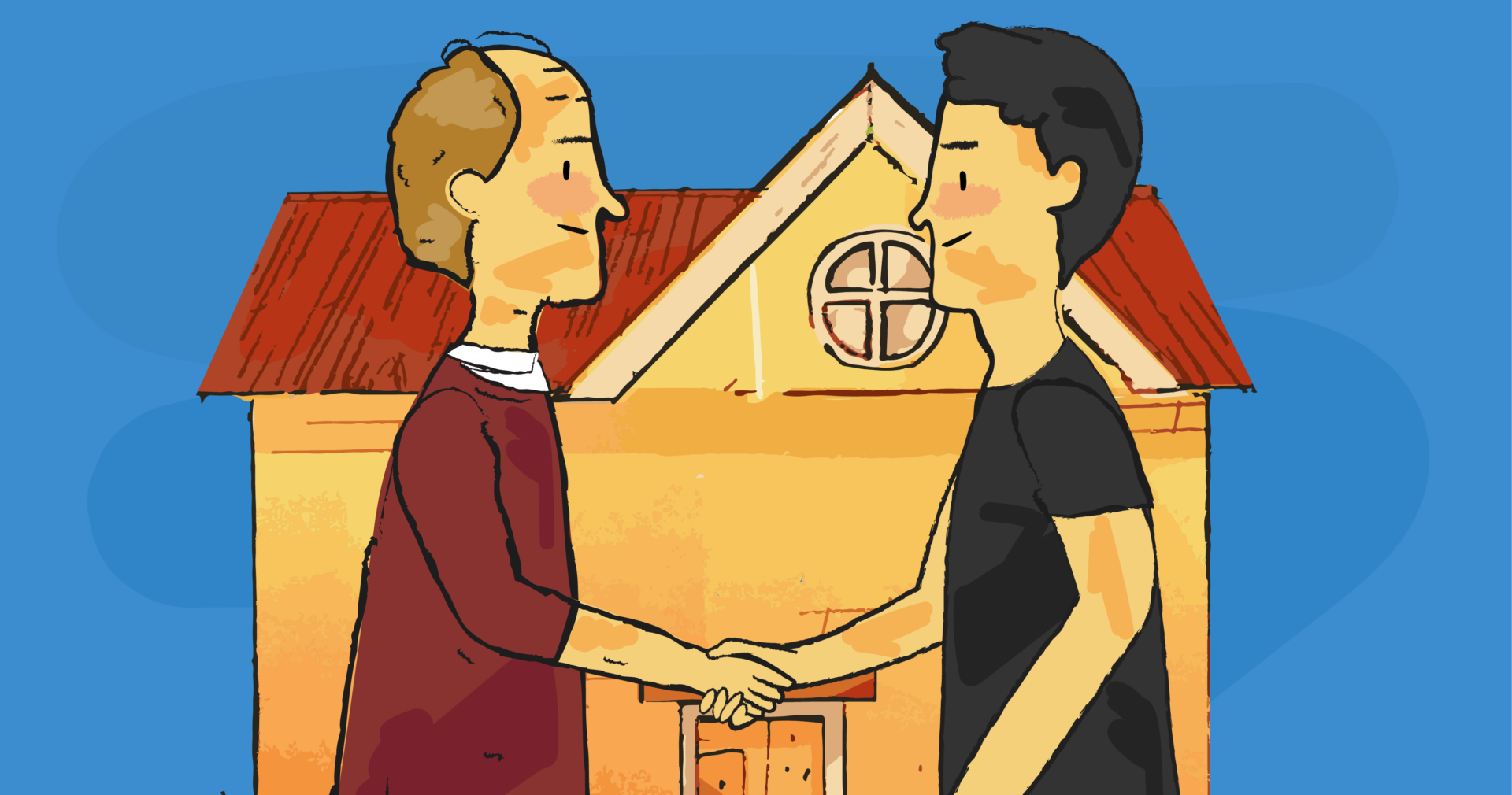 Regularly replacing tenants can be a costly process when you have to deal with agency fees,

void periods

, and administration fees, to name a few. Finding good tenants and keeping them happy can improve communication and help save you money.
So what can you do to ensure the relationship between you and your tenants remains amicable? Read on for some of our tips.
The shorthold tenancy agreement
The biggest weapon you have to protect yourself against arguments with your tenants is your shorthold tenancy agreement, as this is basically the 'house rules'. You should make sure you have everything you need written down in this document, including rules concerning pets, smoking, damages, and more.
It can be wise to check your shorthold tenancy agreements once a year to make sure that they are up to date and there is nothing new you feel needs to be added. It can also be a good idea to make sure you, or your letting agent, go through the agreement with your new tenants before they move in. This ensures that everyone involved is aware of the rules.
Tips for being a good landlord
Issues arising between the two parties don't just come down to tenants disrespecting the property or the rules of the tenancy agreement. Tenants experiencing nightmare landlords can be just as likely. So, what can you do to be a good landlord and hold down your side of the landlord-tenant relationship?
Help them settle in
Whether you can be there in person or not, you can help to make their move easier by sharing some tips that could help them settle in quicker. For example, make sure they know when to take the bins out and where their gas, electric, and water meters are, if applicable, and give them instructions on how to use the different appliances. You could even go the extra mile by leaving them a token housewarming gift, such as some kitchen essentials like teabags and sugar.
Be responsive
Communication is essential in any relationship, and that's no different for landlords and tenants. Your tenant should easily be able to reach you if they are facing an issue or have a query about the property, whether that's by phone, text, or email. Make sure you respond within a reasonable time to any texts, emails, or voice messages if your tenant can't reach you directly.
If you communicate openly with your tenants, then they will hopefully feel more comfortable approaching you with any issues, such as accidental damage to the property.
Act on issues quickly
So your tenant has told you about something that needs repairing, and you responded to them in good time. The next step is acting on the problem quickly. It's not enough to respond saying you'll sort it, and then forget about it for days or weeks. Try to resolve the issue for your tenants as soon as you can, especially for issues like a broken boiler or lack of hot water, and they're more likely to appreciate the landlord-tenant relationship.
Give them space
While it's important to maintain open communication with your tenants, it's also important to simply leave them alone most of the time. If you are always messaging, calling, or stopping by, it could come across as intrusive, so make sure to give them their space.
Remember, if you need to enter the property for any reason, such as a periodic inspection or a repair, you need to give your tenants at least 24 hours' notice to do so legally. The only time this rule does not apply is in the event of an emergency such as a gas leak or fire.
Tips for when issues do arise
If a problem or a disagreement does arise during the tenancy, then it doesn't necessarily mean the landlord-tenant relationship has to suffer. If handled respectfully and efficiently, you can both come out the other side happy with the resolution. Let's look at some issues that might arise and some tips on how to handle these.
Tenants not paying rent on time
Whether your tenant fails to pay their rent completely or just consistently pays late, this isn't good for you. It can be frustrating and stressful, and rent arrears could lead you to fall behind on your mortgage repayments.
Again, open communication is key here. Speak to your tenants to find out why they have missed payments; are they struggling or are they just forgetful? If they tell you they are struggling to pay, you might be able to help. For example, if they are in receipt of Universal Credit and struggling to manage their finances, it might be possible to arrange for part of this benefit to go directly to you, as the landlord.
Having a clause in your tenancy agreement can help if your tenant won't cooperate. Remind them that they are expected to pay on time and what the consequences will be if they don't. For example, you might have it stated in the agreement that after three months of arrears, you will be prepared to start the eviction process.
To remain proactive when it comes to rent arrears, taking out rent guarantee insurance can provide a safety net for when payments are missed.
Tenants breaking the tenancy agreement
We've highlighted the importance of a comprehensive shorthold tenancy agreement and ensuring your tenants understand it. Unfortunately, despite how clear the rules are, you might end up with a tenant who will break them anyway. If this is the case, you may want to remind them of the consequences if they continue to break the terms stated in the tenancy agreement. Depending on the issue, this could also be as severe as beginning the eviction process.
If you find out illegal activities are taking place in your property, it can be a good idea to try to avoid any tenant conflict. Whether they are involved in anti-social behaviour, drugs, or any other crime, you need to contact the police. Tenants who are involved in illegal activity are not only a danger to those around them but also to your business, so even if you have your doubts, you may want to ask the police to investigate as soon as possible.
Complaints from neighbours
Tenants who disrespect their neighbours may be difficult to handle. Trying to mediate between two parties in a heated argument can often be difficult for landlords. Speaking to them separately can make it easier to discuss the issue once they have calmed down.
If the complaint is straightforward, such as your tenants playing loud music late at night, ask your tenants to consider how they would feel if it was the other way around. If the music is for a celebration, they should provide their neighbours with prior warning and agree on a time to turn the volume down.
Neighbours might make a complaint to the local council, who will investigate and may issue a warning notice. If your tenants continue to ignore such warnings, they may face a fine or even prosecution.
In any of the above cases, it is important to stay calm and try to approach the situation reasonably, logically, and with respect. It is in everyone's best interests to resolve the problem fairly and efficiently. You can get help if you need it – landlord associations, the Citizens Advice Bureau, and your local council are there if you need them.
Find suitable protection for your property
There are various risks associated with letting a residential home. Keep your investment safe, whether it's a single property or a portfolio. Our comprehensive Landlord Insurance can help protect you from financial risks, including accidental and malicious damage by tenants and loss of rent if the property becomes uninhabitable due to an insured event.
The sole purpose of this article is to provide guidance on the issues covered. This article is not intended to give legal advice, and, accordingly, it should not be relied upon. It should not be regarded as a comprehensive statement of the law and/or market practice in this area. We make no claims as to the completeness or accuracy of the information contained herein or in the links which were live at the date of publication. You should not act upon (or should refrain from acting upon) information in this publication without first seeking specific legal and/or specialist advice. Arthur J. Gallagher Insurance Brokers Limited trading as Just Landlords accepts no liability for any inaccuracy, omission, or mistake in this publication, nor will we be responsible for any loss which may be suffered as a result of any person relying on the information contained herein.
FP1260-2023
Related Posts