Keeping Your Tenant Happy
Keeping Your Tenant Happy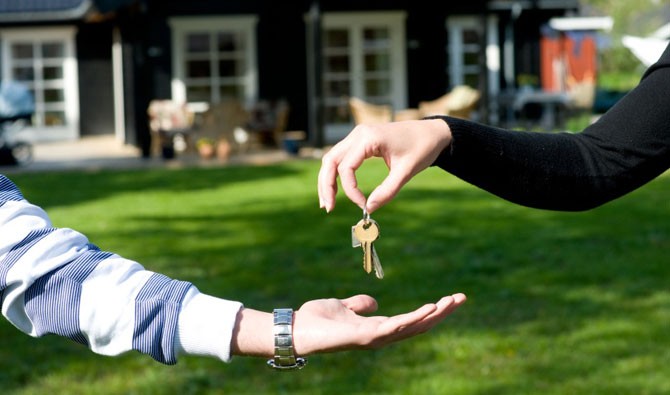 Every landlord wants a happy tenant. Communication and problem solving is easier, and if they are happy, they are more likely to renew their lease.
Regularly replacing tenants can be a costly process when you have to deal with agency fees, void periods and administration fees, to name the few.
Finding good tenants and keeping them happy will not only make communication between you easier, but will also save you money.
After helping thousands of people with their house removals, Compare My Move knows a thing or two about keeping people happy in their new property. Here are their top tips for keeping your tenants happy. After all, a happy tenant means you'll have less to worry about!
Make sure the property is ready for them
When it's time for you to hand over the keys of the property, make sure it is clean and presentable so you start off on the right foot with the tenants, and they are excited to move in.
Walk them through the house, showing them where everything is, ask them if they have any queries or concerns, and remind them you are available whenever they need anything.
Leave a house warming gift
You don't need to buy anything extravagant, but a bottle of wine, box of chocolates, or even some coffee, milk or bread would be greatly appreciated by your tenants, especially if they have been moving all day.
You could even get them birthday cards or shopping vouchers during the holidays, just to show you care about your tenants – the generosity will certainly go a long way.
Be clear about the rules
Tenants can't follow the rules if they aren't aware of them. Of course, the most important ones should be written in the contract, but if there are any specific rules about the house, such as noise restriction clauses or bin days, communicate these clearly to your tenants.
Every home is different, so give the tenants tips on how the boiler works, where the gas and electric meters are – that way they'll feel more confident and at home in the property.
Give them space
It's easy to think that to keep your tenants happy, you need to be familiar and make regular visits to the property, but you should avoid doing this. You don't want to end up making your tenants feel suffocated and like their home is not their own.
Instead, give them a courtesy call a month into the tenancy to ask them how they are settling in and if they are having any problems.
Address issues and problems quickly
Make sure your tenants know to report any issue as soon as they happen. Of course, you won't always be able to provide a solution within the same day, but sending a quick text or email to reassure them you will fix the problem will go a long way.
Consider a rewards system
A rewards system will make your tenant happy, keep your property in great condition and encourage them to stay longer.
If you do property checks and find it's in great condition, or they have referred tenants to your company, you can reward them with painting walls in their preferred colour of choice, or a new carpet.
Be fair
One of the key ways to keep your tenant happy is to be fair and reasonable. If you have to increase the rent, give your tenants an incentive to stay – give the property an upgrade with a fresh coat of paint in their chosen colour, or even get some new furniture.
Why landlord and tenant disputes happen
In most cases, landlord and tenant disputes arise when either the landlord or the tenant has breached their obligations; the house may have been left in disrepair, there have been noise complaints, or the tenant may have been subletting the property. A lack of communication can then exacerbate the tension and cause the relationship to deteriorate further.
However, as long as there is clear, effective communication between you and your tenants, maintaining a good relationship should not be too difficult.
Make sure you respond to their queries and concerns promptly, and try to deal with any issues as quickly as possible with minimal disruption. A house warming gift and the occasional phone call to see how they are settling in will also be appreciated, but give the tenants their space and always notify them before you visit the property.
About the author
Compare My Move provides a comparison service to help you find removal companies across the UK. We have trusted, verified partners ready to help with your home, office and international moves.
When we engage with our customers, we not only help them save up to 70% on their moving costs, but we maintain a hands-on approach to ensure they receive a service tailored to their individual needs.
Related Posts