A landlord's guide to garden maintenance for rented homes
A landlord's guide to garden maintenance for rented homes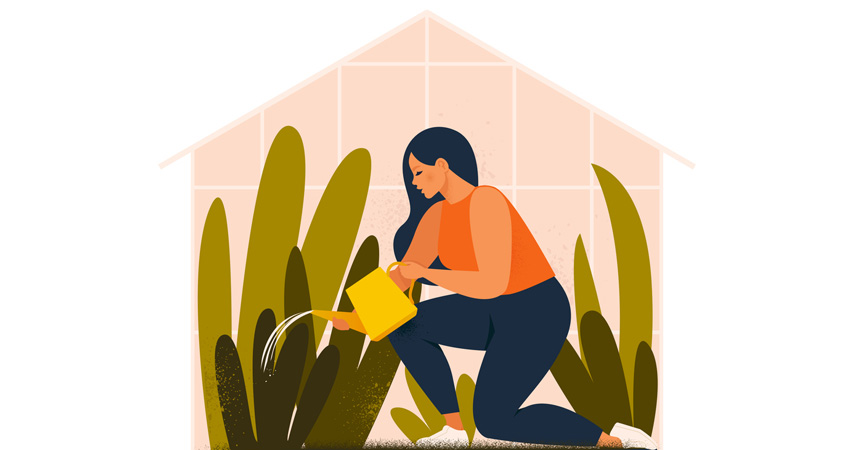 As well as looking after the inside of your property, remember to inspect outside. Landlord garden maintenance may only be doable periodically, but the tasks involved can be much the same as you already do at home!
Read our guide on landlord garden maintenance for our tips on keeping your outside areas maintained:
Clear the clutter between tenancies
If you're getting the property ready for new tenants, take some time to remove any unwanted items. This includes items left behind by previous tenants that aren't needed and any furniture or equipment that's seen better days.
You could donate or sell anything you don't want to keep but is still useable. Consider contacting a local charity or using a donation website/app. You may be able to arrange for someone to pick the items up from the property.
Tidy up the flowerbeds
If you have any plants growing, give them a prune to remove any dead areas. You may need to pull it up entirely if a plant can't be revitalised.
Removing weeds will also help your garden to look neat and tidy. The local council may supply a bin for garden recycling, making the disposal of unwanted vegetation easier.
Check everywhere for weeds
As well as de-weeding the flowerbeds, look out for other areas in which they could be growing. This includes driveways, between paving slabs, and gravelled surfaces.
In particular, keep an eye out for Japanese knotweed. If left unchecked, it may cause damage to the foundations, walls and drainage systems of your property. You may want to hire a specialist to remove it to ensure the plant has been dealt with properly.
Care for the lawn
An overgrown lawn can be off-putting for prospective tenants and can be difficult to put right. For example, if too much is cut off in one go then the blades of grass may become unhealthy.
Avoid mowing when the ground is wet, as this could also damage the grass. Be aware that lawnmowers have different settings for the position of the blades, and adjust them to cut the grass to the right length.
Maintain hedges, bushes and branches
Keep trees, hedges and bushes healthy by trimming them back. If such areas are left unchecked, they could block the sunlight from the grass and other plants.
They might also become a problem for neighbours if they grow over onto their property. On top of this, branches could push against fence panels and damage them.
Keeping them trimmed can also provide a more spacious look for the garden.
Look after your fences
Property deeds typically confirm which fence panels belong to the property owner. If any belonging to a neighbour are damaged, you might want to let them know, as it's their responsibility to repair or replace them.
For a simple and appealing look, you can varnish or paint the panels bordering the garden. You may want to ask permission to do this to those belonging to a neighbour. If the panels are their property, it would be polite to do so and avoid a potential dispute in the future.
Paint manufactured specifically for outdoor use on fences can also help to prevent the wood from rotting.
Consider outdoor furniture
Depending on the tenant type you aim to attract to your rental property, you may want to invest in garden furniture. A simple yet sturdy outdoor dining set might appeal to a family looking for a home with space to relax outside together.
A wooden bench can also be a nice touch if there is room. Just remember to make the most of the space available. To showcase the garden's potential, avoid cluttering it up with too much furniture.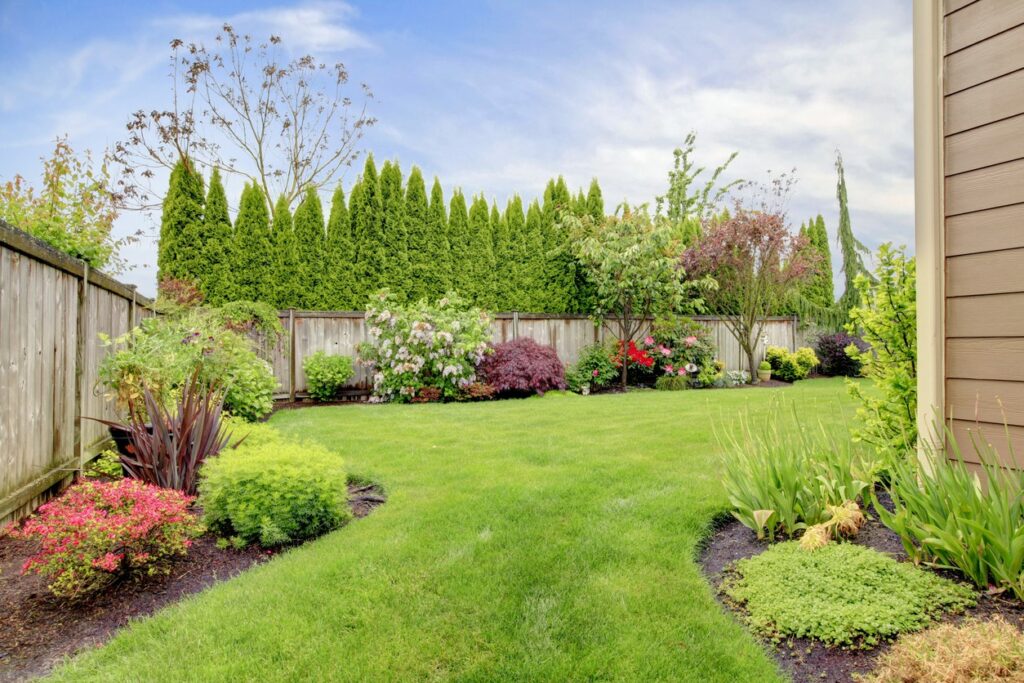 Make sure all outside areas are safe
As well as making your garden look attractive, check that it is also safe for your tenants. Fix or replace any paving slabs that are uneven or loose, to help avoid someone tripping over.
Provide tenants with gardening equipment
If you want your tenants to look after the garden throughout the tenancy, you could provide them with some tools. If there's a shed in the garden for storage, you could invest in a lawnmower and some pruners.
Including a clause about garden maintenance in the tenancy agreement can help tenants to understand what is expected of them when it comes to taking care of the property. You may want to remind them that you'll be checking the state of all outside areas as part of periodic inspections.
Disclaimer: The opinions and views expressed in the above article are those of the author only and are for guidance purposes only. The author disclaims any liability for reliance upon those opinions and would encourage readers to rely upon more than one source before making a decision based on the information.
Related Posts