A landlord's guide to creating a tenancy agreement
A landlord's guide to creating a tenancy agreement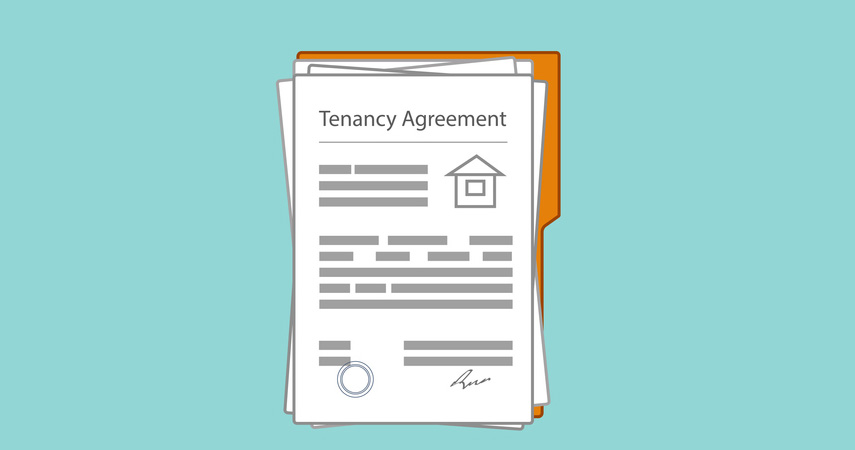 Landlords need to have a tenancy agreement created before tenants move in. This should state the terms and conditions of the tenancy and be signed by both the landlord and the tenant(s) it applies to. This is important to establish everyone's responsibilities and expectations.
You can obtain an existing template for a tenancy agreement, such as the one on the government website, or you can create your own. You may even wish to take an existing template and adjust it to suit your own needs/those of the tenant.
Fundamentally, it should outline the contractual obligations between you and your tenant. It is also important that your tenants understand what you expect from them and what they should expect from you.
You may need to refer to the tenancy agreement if any disputes arise, as it is a legally binding contract. Once signed, if there is any conflict that leads to you going to court, the contract can be used as evidence.
What a tenancy agreement should include
The following list provides examples of what a typical tenancy agreement might include:
How much rent the tenant should pay each month
How and when the rent should be paid
Information about the deposit protection scheme that has been used
How and when the rent will be reviewed
Landlord and tenant obligations
Any further bills that the tenant must pay (such as utilities, Council Tax, etc.)
Rules on sub-letting
Any end of tenancy requirements
You could also include whether the tenancy can be ended early and how much notice you want tenants to provide.
Extra information you might want to include
Additionally, you can add any other clauses that you believe are necessary. The following examples might apply to your property:
No smoking inside
Whether you allow pets (you might wish to specify which types you would allow)
The required garden maintenance
A property inspection schedule
Be reasonable with your tenancy clauses
Any additional clauses in your tenancy agreement should be fair to the tenant. Be considerate of their needs as well as your own. This might be your property investment, but it is also their home.
You will also want to avoid any clauses that discriminate against a tenant. Not only is this unfair, but you may also be breaking the law, as stated by the Equality Act 2010.
Our final tip relates to using a letting agent. If they create a tenancy agreement on your behalf, check it over and request any amendments you think are necessary. You could also consider paying for a solicitor to take a look and make sure all legal obligations are being fulfilled.
Disclaimer: The opinions and views expressed in the above article are those of the author only and are for guidance purposes only. The author disclaims any liability for reliance upon those opinions and would encourage readers to rely upon more than one source before making a decision based on the information.
Related Posts