Landlords, Don't Risk Getting Fined for an Overcrowded Property
Landlords, Don't Risk Getting Fined for an Overcrowded Property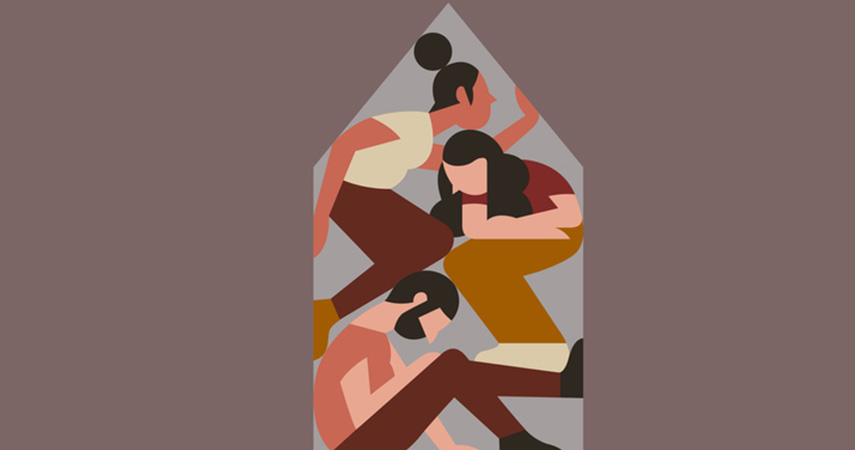 With the Homes (Fitness for Human Habitation) Act now in place, there is an increased focus on the attention landlords must pay to the standards of their lets. This act has been brought in to help ensure that all rental properties are fit for habitation by tenants.
In particular, letting agency MakeUrMove has highlighted the importance of sorting out the issue of overcrowded House in Multiple Occupation (HMO) properties.
Alexandra Morris, Managing Director of MakeUrMove, has shared the following details on what an overcrowded property means:
Is your property overcrowded?
If you are concerned that a property you are currently letting to tenants is overcrowded, there are two ways in which you can tell.
The 'room standard' – If there are two people of the opposite sex sleeping in the same room, then your property will be classed as overcrowded. The obvious exceptions to this room are if they are couples or children under the age of ten.
The 'space standard' – This can be calculated in two ways, either through the number of rooms, or the size of each room.
Looking at the number of rooms your property has:
1 room = 2 people (max)
2 rooms = 3 people (max)
3 rooms = 5 people (max)
4 rooms = 7.5 people (max)
5 rooms = 10 people (max)
Only bedrooms and living rooms within the property should be counted. When it comes to the size of your rooms, you will need to measure the floor space of bedrooms and living rooms. If the floor area measures 50-69 square feet, then it is not fit for adults. Rooms that measure 70-89 square feet are only suitable for one person. If it's 90-109 square feet, then an adult and a child can fit, and any that are 110 or larger can fit a maximum of two people.
Waste storage
As well as new measures for minimum room sizes, to ensure that tenants have enough space to live in, landlords must also now provide enough rubbish bins for the let. Again, landlords face receiving a fine, if waste begins to pile up outside of the property. 
The fines that landlords face
It's important that landlords provide their tenants with suitable living conditions. The main way in which these measures are being enforced is by issuing fines to those who do not comply. Landlords found to be breaking the rules on overcrowding face fines of up to £30,000. A recent case saw a landlord receive a fine of almost £3,000, after letting a two bedroom flat to at least seven people.
Tracking of rogue landlords
There is now a rogue landlord database, which lists those who have received a banning order. You may end up on this database, if you are found guilty of overcrowding your let.
Disclaimer: The opinions and views expressed in the above article are those of the author only and are for guidance purposes only. The author disclaims any liability for reliance upon those opinions and would encourage readers to rely upon more than one source before making a decision based on the information.
Related Posts