A Landlord's Guide to Building Regulations for Boilers
A Landlord's Guide to Building Regulations for Boilers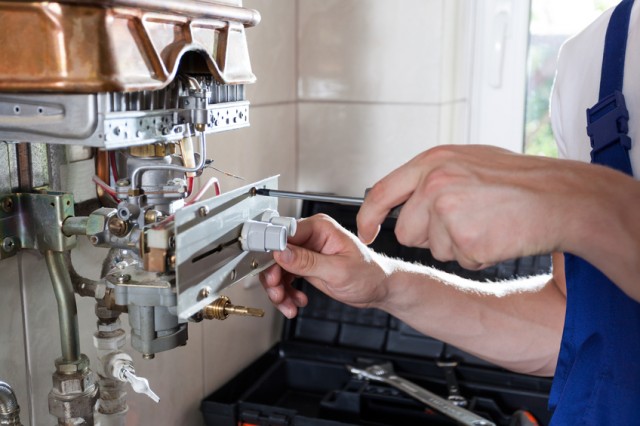 Most people think that building regulations are concerned with refurbishments and new buildings. Landlords may be surprised to hear that they also apply to jobs like a new boiler installation – but they do.
The required efficiency of the boiler, its control systems and its insulation are all covered by the regulations. The regulations can even apply if you're only replacing part of a system.
These tips will help you comply with the regulations when you install a new boiler:
Choose an installer who can issue a certificate
By far the easiest way to make sure you comply with the regulations is to employ someone to install the system who is registered under a Government-approved scheme. These firms have been approved to certify their own work under building regulations. That's important because it means that you don't have to separately arrange for the local council or a privately hired inspector to carry out an inspection. That means that you save on the extra set of fees you would otherwise have to pay.
For a gas boiler, the new boiler installation must be carried out by someone who is also a Gas Safe Registered installer.
For all boilers, there is a detailed set of requirements (Approved Document J) that covers specifics such as hearths, flue linings, the air supplies, chimney labelling and acceptable positions for the flue outlet. Every boiler, whether it uses gas, oil or solid fuel, must comply with these guidelines.
Whereas a gas boiler must be installed by someone who is Gas Safe Registered, oil and solid fuel boiler installers must be registered with a Competent Person Scheme. Again, it's must simpler to save yourself the hassle of looking up registers and checking installers by using a firm that is an approved installer for all types of boiler.
Comply with energy efficiency rules 
Building regulations used to be mostly about safety and sound construction, but these days they feature energy efficiency strongly, especially when it comes to boiler replacement. They state that a gas boiler must be at least 86% efficient and an oil boiler must be 85%. That almost certainly means that you'll need to choose a condensing boiler, unless there's a very convincing reason why this type of boiler can't be installed.
Your installer can assess whether the type of boiler you want will comply with regulations. For gas, this will generally mean a condensing boiler with an A or B efficiency rating.
For oil boilers, the new regulations may mean, for example, that the tank can't stay in its current position. However, local authorities can set aside this guidance if it doesn't seem reasonable. The criteria they will be looking at is whether the tank is liable to catch fire in a building blaze and what oil pollution risks it poses.
It's probably become clear that boiler installation isn't as simple as it once was, and it is a good idea to employ a competent firm that is up to date with the current requirements and can certificate the installation.
When they're finished, they'll produce the certificate and tell the building control people at the local council what they've done. The council should then send you a Building Regulations Completion Certificate. Hang on to this – it's an important piece of paper if you ever want to sell your property.
This article was written by Aura Gas, leading installers of new boilers in Hampshire and the surrounding areas.
Disclaimer: This article is for information only and is not official guidance, FCA approved, or legally precise. Just Landlords has used all reasonable care in compiling the information but make no warranty as to its accuracy. If you require information on landlord legislation or best practices please contact your legal representative. For details see our conditions.
Related Posts