A Landlord's Guide to Buying at Auction
A Landlord's Guide to Buying at Auction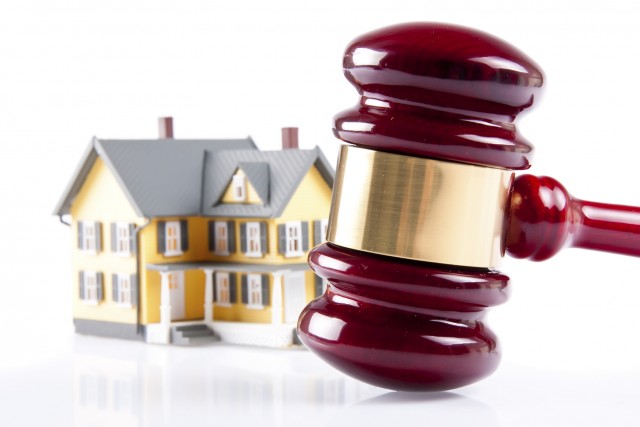 Purchasing at auction is a very popular method of acquiring investment properties for buy-to-let landlords. Many are attracted to the potential of getting a real bargain, thus maximising their overall returns.
However, there are a number of considerations to bear in mind when purchasing at auction. From registering to buy to paying a deposit, landlords must be sure of their obligations.
So what procedures should you follow to ensure a perfect property auction purchase?
Catalogues
Catalogues of properties to be included in an auction are available before the event itself, usually both in print and online. These publications include a wealth of information about properties available to buy, including:
Description-This will provide information on the make-up of the property available to bid on such as number of bedrooms, location, amenities and what improvements are suggested.
Accommodation details-Potential investors are able to see what a property has to offer in terms of living space, on different levels of the accommodation and outside. Additionally, other things of interest, such as parking spaces or shared driveways are included.
Planning details-Some lots available for auction are for properties that are as yet not completed or started. Potential investors can see what date planning permissions were granted and for what type of development.
Energy Efficiency Rating-Where possible, catalogues normally provide landlords with information on the energy efficiency rating of a property, ranging from A-G.
Type of Tenure-Whether the property is freehold, leasehold etc
Vacant or let-The majority of properties will be vacant upon successful purchase. However, some come with live-in tenants, on tenancy agreements. Potential investors will be able to see how much they can expect to receive per annum in line with these existing rents.
Viewings
Once landlords have carefully studied the information provided in the catalogue and decided on potential properties, it is very important for them to arrange viewings. If possible, landlords should take trusted tradespersons, such as electricians or surveyors with them to ascertain if the property will need any substantial work, before they even think about taking out landlord insurance! Details of how to arrange a viewing are available in the auction catalogue.
Registration
In order to potentially buy a property at auction, landlords must make sure they are registered. Registration can take place either before the date of the auction or on the day itself.
All would-be buyers must provide both proof of identity and address to receive their bidding card. These documents must be original, with photocopies not accepted.
To prove identity, landlords looking to buy at auction can use one of:
A current, signed passport
A current, full UK/EU photo driving licence
A current, full, old style UK driving licence
Home Office permit issued to EU nationals
Inland Revenue Tax Notification
Firearms Certificate
To prove evidence of address details, potential buyers can use:
A current, full, UK driving licence (old style)
A utility bill issued in the last three months-NB a mobile phone bill not permitted
Local Authority tax bill, valid for the current year
Bank, Building Society or Credit Union statement
Most recent mortgage statement, from a lender within the UK
It is not uncommon for someone to bid on a property at auction on behalf of someone else. Should this bidder be successful, then the actual buyer is permitted to show photographic and address identification. In addition, they must provide a letter giving authority for someone else to bid on their behalf.
Furthermore, you must provide details of your solicitor/conveyancer before being eligible to bid.
Submitting a bid
Once landlords have registered, they are able to legally bid at auction. Bidding can be done in a number of different ways. Before the auction, it is possible to submit a proxy bid to the auctioneer. In turn, the auctioneer will use this figure to bid against other potential buyers on the day of the auction itself.
Would-be buy-to-let landlords can submit bids in the traditional manner once they have registered. All potential investors are usually given a paddle with a unique number and can raise this to show their interest on bidding at the price given by the auctioneer.
Alternatively, people interested in buying at auction can submit bids via the telephone or online, where permitted.
All bidders are subject to the terms and conditions outlined in the Common Auction Conditions of Sale, usually printed in the catalogue.
Reserve Price 
The Reserve Price is the seller's lowest acceptable price at auction. As such, the auctioneer cannot sell below this price. The Reserve Price remains undisclosed prior to the auction and remains confidential throughout the process. This price is usually agreed 48 hours before the auction. However, both the Reserve Price and Guide Price can change on the day.
Successful bids
Should landlords be registered, submit the highest bid on a property that is above the Reserve Price and hear the gavel fall, then they have successfully agreed a deal on a property. It is imperative for landlords to remember that contracts are exchanged on the drop of the gavel!
Those successfully bidding on a lot in person will have their paddle number taken and an auction negotiator will then take them to the contracts area. Successful bidders will be required to complete a Purchasers slip. In turn, the information provided on this form will be used to draw up a Memorandum of Sale. In addition, a deposit must be paid.
Deposits  
Successful purchasers must sign and exchange copies of the Memorandum of Sale and provide a deposit, usually 10%.
Deposits for a lot bought at auction must be made in the form of either:
personal cheque
company cheque
debit/credit card
banker's draft
Cash deposits are not permitted.
In addition, a buyers' fee will be permitted to be paid to the auctioneers for each lot successfully purchased.
Unoccupied property insurance
If the property is empty or unoccupied, landlords will want to think about unoccupied property insurance. Buildings and or contents insurance can be taken out on exchange of contracts as long as the completion date is within 90 days.  The buyer will need some history of the property (any subsidence or underpinning, flooding issues etc) plus also details of any works they may want to organise whilst it is empty.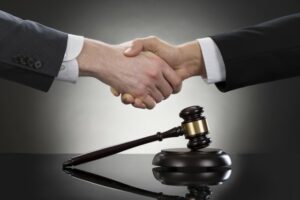 A Landlord's Guide to Buying at Auction
Unsold lots
There is the possibility that some lots will be left unsold on the day of the auction. This occurs when bids are submitted that do not meet the reserve price of the lot and therefore cannot be sold. However, people interested in the property or plot can still negotiate a suitable price by talking to the auctioneers privately.
An expert's view
Andrew Parker, Managing Director and Auctioneer at SDL Graham Penny, gives his 'Do's and Dont's' for being successful when buying at auction:
Do's
Do your homework-'It is important to inspect every property-don't fall in love with photos!'
Take legal advice-'Always make sure you read legal documents before the sale. Take legal advice-get a lawyer to fully inform you of the contents.' 
Set a budget-'Do not arrive and think I'll see how it goes-you will pay more than you intend!' 
Dont's
Get carried away-'If you set a budget of say £95,000 then don't go over it! Don't come to an auction and get carried away and definitely don't buy without viewing!'
Panic-'Don't think I've missed my lot, then panic buy-you could end up with an unpleasant surprise! Remember, there will always be another lot.'
Mr Parker also revealed what he thinks makes the auction process special. He believes: 'The auction process is incredibly special as it gives buyers a chance to exclusively buy something on the day. The beauty of it is that landlords could be guaranteed rent within 21 days.'
'A huge advantage is that an auction is transparent-everything is disclosed and the process is conclusive and quick. Landlords have opportunities if they do the legwork and put the effort in, then their reward can be purchasing a property below market value.'
Disclaimer: This article is for information only and is not official guidance, FCA approved, or legally precise. Just Landlords has used all reasonable care in compiling the information but make no warranty as to its accuracy. If you require information on landlord legislation or best practices please contact your legal representative. For details see our conditions.
Related Posts