A Landlord's Guide to the Right to Rent Scheme
A Landlord's Guide to the Right to Rent Scheme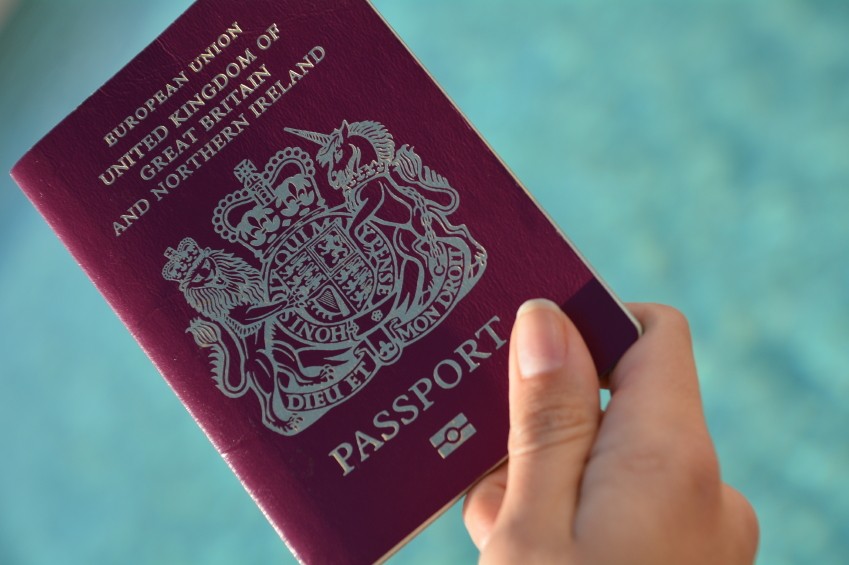 On 1st February 2016, the Right to Rent scheme came into force across England. Under the Immigration Act 2016, residential landlords are required to check the immigration status of all prospective adults tenants.
The scheme was introduced to prevent illegal immigrants living in the private rental sector. Currently, Right to Rent laws only apply to private landlords and letting agents in England, but it is expected that the regulations will be rolled out to the rest of the UK.
REMEMBER: If you use a letting agent to manage your property, you must transfer liability to the agent in writing, meaning that they are responsible for conducting the checks and are therefore liable for any penalties.
What you must do
All landlords and letting agents in England must check the immigration status of all prospective adult tenants, regardless of whether they'll be named on the tenancy agreement and regardless of their nationality. If the tenant would be living in your property as their only or main home, their right to rent must be checked.
The Right to Rent scheme only applies to new tenancies, so if you already had tenants in your property before 1st February 2016, you do not need to check their immigration status. Additionally, if you renew a tenancy that started before this date, you do not need to conduct the checks.
Exemptions to the law 
There are of course exemptions to the rules. You do not need to check the immigration status of anyone who would be living at your property who is under the age of 18. However, if you are unsure of someone's age, you should confirm that they are under 18.
There are many property types that do not require Right to Rent checks, such as: Holiday homes, accommodation arranged by a local authority, care homes, hospitals, hospices, mobile homes, tied accommodation and student halls of residence.
If you own a property that is let to students and is not a halls of residence, you are liable for conducting the checks. However, you will be exempt from the scheme if the university nominates the student(s) to live in your property.
How to conduct the checks 
You must complete three steps in order to stick to the law:
Obtain original documents – You must collect original documents from each prospective adult tenant. Be aware that passports are not the only documents that pass the checks; there are many combinations of documents that prove someone's right to rent.
Check the document – It is not your responsibility to spot forged documents, but you must check that the document proves the prospective tenant's right to rent with them in front of you. If there is no time limit on the individual staying in the UK, you can conduct the check at any point before the tenancy begins.
Make a copy – You must make a copy of the original document, either by photocopying or photographing it. You must also make a note of the date that the check was completed. You should keep the copy safe and retain it for the length of the tenancy and for one year after.
In many cases, this is all that you will need to do, as most tenants will have the right to stay in the UK indefinitely.
What to do if a tenant's visa will expire 
Some of your prospective tenants may be living in the UK short-term, particularly overseas students. If you check a visa and it has an expiration date, you must make a note to conduct further checks in the future.
These additional checks should be made 12 months from the initial check, or just before the visa expires – whichever is longer. The minimum time between checks would therefore be 12 months.
If the tenant fails your further check, they do not have the right to rent anymore, and you must make a report to the Home Office at www.gov.uk/righttorentchecks. You will be given a reference number, which is evidence that you have fulfilled your responsibility.
Additional information 
You do not need to report any documents that you think are fake, but you can report suspected immigration abuse at www.gov.uk/report-immigration-crime.
In some cases, a tenant will have the right to rent, but cannot prove it because they have lost their documents or sent them to the Home Office due to an outstanding application. In these instances, use the Home Office's landlord checking tool: https://eforms.homeoffice.gov.uk/outreach/lcs-application.ofml
Furthermore, certain groups of people have the permission to rent, which means that they can rent in the UK, even if they haven't got the right to live here.
Penalties for landlords and letting agents
Currently, landlords and letting agents that do not fulfil their Right to Rent duties are liable for a civil penalty. However, from 1st December 2016, failure to comply with the Right to Rent scheme will be a criminal offence.
If it is discovered that your tenant does not have the right to rent in the UK, you can use the defence that you have tried to terminate the tenancy, if you can prove it, and if you took such steps within a reasonable period from finding out that your tenant cannot legally rent in the UK.
Related Posts