Landlords, Get to Grips with Universal Credit with this Handy Guide
Landlords, Get to Grips with Universal Credit with this Handy Guide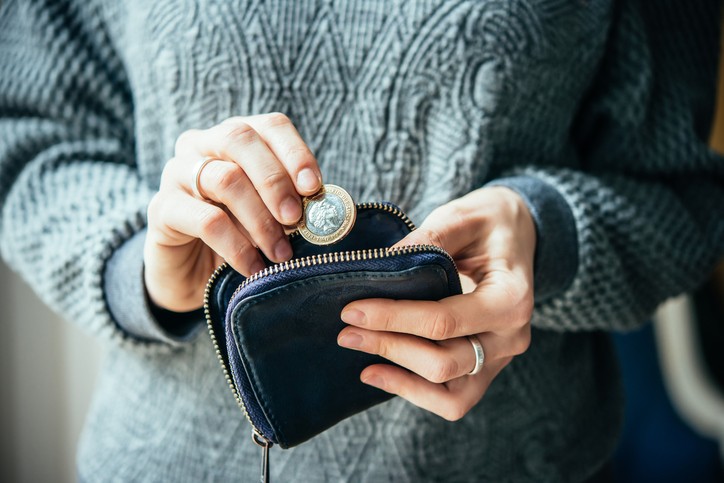 Universal Credit. You've likely heard of it, but may not know what it is or what it means for you as a landlord. To help landlords, letting agents and tenants get to grips with the Government's new welfare system, we have a handy guide on the future of the scheme.
Universal Credit was first introduced in October 2013 by the Government to support people on a low income or those out of work. It replaces six existing benefits and is currently still being rolled out across the UK.
A full guide to what Universal Credit is and how it works can be accessed here: https://www.justlandlords.co.uk/news/landlords-guide-universal-credit/
While some landlords will have already dealt with their tenants moving onto the new system, there are many more who are yet to feel the full effect of Universal Credit.
In fact, a significant number of landlords will have no idea of how they or their tenants will be affected by the change. If you don't, read on!
When a tenant makes their first claim for Universal Credit, there can be a wait of several weeks before they receive their first payment. Being on low wages or even out of work means that these tenants are unlikely to have large amounts of savings, which can cause some to apply for emergency loans for necessities.
To help landlords and tenants avoid this situation, we are releasing a full list of all of the locations due to move onto Universal Credit within the next few months. This way, landlords with properties in these areas can begin reading up on what the new system means for them and their tenants, while renters can prepare for the changes ahead.
Sometimes, rent arrears are unavoidable – tenants can suddenly find themselves in unforeseen circumstances that make it difficult for them to pay the rent on time. However, there are steps that landlords and tenants can take to prevent financial difficulties (for both parties).
Our property experts have some top tips to prevent arrears:
Keep communication open at all times – having a good rapport with your landlord/tenant will make them more understanding when working through difficult situations.
Address the situation instantly – as soon as you notice your tenant hasn't paid the rent, get in touch. It could be that they may need to pay you a little later than usual, but it's best to find out sooner rather than later.
Stay professional – while it's important to be a friendly and approachable landlord, the tenant must understand their responsibilities, so always be clear.
Be clear in the tenancy agreement – always advise your tenants of what will happen if they fall into rent arrears in the tenancy agreement. This way, they may be clearer of their obligations.
Put a contingency fund in place – this is especially important if your tenants are moving onto Universal Credit, as a layover period is expected between the new and old systems. Make sure to protect your own finances.
Take out Rent Guarantee Insurance – if you are worried about the impact of tenant rent default on your finances, the best way to avoid damage is with our peace of mind cover.
We've spoken to Tessa Shepperson, a lawyer specialising in landlord and tenant law and the founder of the Landlord Law Blog, to find out what landlords should do if their tenant can't pay the rent due to Universal Credit.
She explains: "If your tenants are falling into arrears due to delays in Universal Credit, you may feel that you just want to serve a section 21 notice and get them out. However, if they have proved to be a good tenant, then it may be worth taking steps to help them stay. Here are some suggestions:
"Ask them to set up a jam jar account at a local Credit Union. I have a list of those that I know of here. Or check out Tasker Payment Services. Both of these can set up special accounts where the Universal Credit can be paid in and the landlord's rent ring-fenced and paid over to you. This will give you some security."
She continues: "Another good idea is to ask them to provide you with a guarantor, preferably a home-owning guarantor. Make sure the guarantee deed is signed as a deed, which means having the signature witnessed.
"If there is a spare room at the property, you may want to suggest that they take in a lodger to help them pay the rent. There is less risk than many landlords think. Allowing them to have just one lodger will not turn the property into a House in Multiple Occupation (HMO) and, provided you make it clear that the lodger must leave before the end the tenancy, you should be all right.  You will find more information and lodger forms here."
Shepperson has advice for those who are waiting a long time for their first payment: "If the delay is an unreasonable one, you could also help the tenant approach their local councillor and MP to see if something can be done to hurry up the payments.
"However, if the tenant has children and the Universal Credit is clearly not going to be enough to pay the rent, it may be best just to bring a claim for possession using section 21. Your tenants will then be re-housed by the local authority, as they will be deemed to be in priority need."
If you have tenants on benefits in your rental properties in the following areas, please find the dates of the Universal Credit rollout:
October 2017
Abingdon, Acton, Alexandra Park, Barnet, Barton, Beccles, Bedworth, Blandford, Bootle, Braintree, Bury St Edmunds, Cambuslang, Chorlton, Crosby, Cumnock, Didcot, Didsbury, Doncaster, East Kilbride, Eastbourne, Edgware, Finchley, Gateshead, Grantham, Grays, Hamilton, Haverhill, Hendon, Hove, Kilmarnock, Lanark, Longsight, Mexborough, Neath, North Kensington, Nuneaton, Oxford, Peterlee, Plymouth, Poole, Port Talbot, Redditch, Rusholme, Rutherglen, Scunthorpe, Seaham, Southall, Southport, Stamford, Stroud, Sudbury, Thorne, Witham, Wrexham
November 2017  
Arbroath, Banbury, Basildon, Birkenhead, Birmingham Broad St, Birmingham City, Birmingham South West, Bournemouth, Brentwood, Brighton, Bromborough, Chesterfield, Cinderford, Cirencester, Coleford, Devonport, Dewsbury, Dundee, Edmonton, Enfield, Forfar, Gateshead, Hoylake, Huddersfield, Irvine, Kilbirnie, Kirklees, Leytonstone, Lichfield, Manchester Town Hall outreach, Montrose, Newport, Newton Heath, Openshaw, Palmers Green, Peterborough, Saltcoats, Spen Valley, St Albans, Sutton Coldfield, Tamworth, Upton, Wallasey, Waltham Cross, Walthamstow, Washwood Heath, Winton, Witney, Yardley
December 2017
Barking, Bishop Auckland, Brixton, Bude, Cheltenham, Consett, Cowdenbeath, Crook, Cupar, Dagenham, Dunfermline, Ealing, Ellesmere Port, Erdington, Glenrothes, Grimsby, Handsworth, Immingham, Kings Heath, Kirkcaldy, Launceston, Leven, Liskeard, Mitcham, Morriston, Neston, Northwich, Perry Barr, Reading, Retford, Selly Oak, Sittingbourne, Skelmersdale, Sparkhill, St Andrews, Stanley, Stockwell, Swansea, Winsford, Wolverhampton Chapel Court, Wolverhampton Molineaux House, Worksop
February 2018 
Accrington, Annan, Ayr, Basingstoke, Bathgate, Blackburn, Bodmin, Boston, Bracknell, Bridgend, Bridgnorth, Broxburn, Cardiff Alex House, Cardiff Charles Street, Chatham, City of Westminster Marylebone, Clapham Common, Coalville, Colwyn Bay, Darwen, Diss, Dumfries, Folkestone, Girvan, Gloucester, Gravesend, Huyton, Jarrow, Killingworth, Kirkby, Livingston, Llandudno, Maesteg, Maidenhead, Market Drayton, Middleton, Newark, Newquay, North Shields, Oswestry, Porthcawl, Pyle, Redbridge, Rhyl, Rochdale Heywood, Rochdale, Rushden, Scarborough, Selby, Shrewsbury, Slough, South Shields, St Austell, Stowmarket, Stranraer, Streatham, Truro, Wallsend, Westminster, Whitby, Whitchurch, Whitley Bay 
March 2018
Abergavenny, Alfreton, Amlwch, Ammanford, Ashford, Banff, Barnsbury, Bedminster, Belper, Bishopsworth, Bradford Eastbrook Court, Bradford Westfield House, Bristol Central, Caldicott, Carmarthen, Chepstow, Chester le Street, Congleton, Crawley, Darlington, Dereham, Durham, Eyemouth, Falkirk, Finsbury Park, Fraserburgh, Galashiels, Grangemouth, Hanley, Hawick, Haywards Heath, Heanor, Helston, Hereford, Highgate, Holyhead, Hornchurch, Horsham, Keighley, Kingston, Leicester Charles St, Leicester New Walk, Leicester Wellington St, Leominster, Leyland, Lincoln, Llanelli, Llangefni, Longton, Macclesfield, Merthyr, Tydfil, Newton Aycliffe, Penryn, Penzance, Peterhead, Preston, Redruth, Romford, Ross on Wye, Shipley, Skegness, Spennymoor, Stockport, Thetford, Twickenham, Wandsworth, Wilmslow
April 2018
Abertillery, Airdrie, Andover, Ashton in Makerfield, Atherton, Bangor, Barnstaple, Barrow, Bellshill, Beverley, Bideford, Billingham, Blairgowrie, Bognor, Bridlington, Brownhills, Buckie, Caernarfon, Canterbury, Chichester, Chorley, Clay Cross, Colchester, Coventry Cofa Court, Coventry Tile Hill, Cumbernauld, Derby Forester House, Derby Normanton Road, Dinnington, Dolgellau, Ebbw Vale, Elgin, Forest Hill, Forres, Goole, Harrow, Harwich, Herne Bay, Hessle, Honiton, Ipswich "My go Hub", Ipswich, Leigh, Lewisham, Littlehampton, Loughborough, Machynlleth, Maltby, Motherwell, Newton-le-Willows, Perth, Porthmadog, Pwllheli, Rotherham, Spalding, St Helens, Staveley, Stockton, Thornaby, Tiverton, Tredegar, Walsall Bridle Court, Whitstable, Wigan, Willenhall, Winchester, Worthing
May 2018
Aberystwyth, Atherstone, Bargoed, Blackwood, Brixham, Bromley, Bromsgrove, Bury, Buxton, Caerphilly, Campbeltown, Canning Town, Canvey, Cardigan, Carlisle, Cheetham Hill, Clacton, Dartford, Dunoon, East Ham, Easton, Ely, Gainsborough, Glossop, Haverfordwest, Helensburgh, High Wycombe, Horfield, Houghton le Spring, Hythe, Johnstone, Kirkwall, Lerwick, Louth, Malvern, Mansfield, Matlock, Middlesbrough East, Middlesbrough, Milford Haven, Newport (IOW), Newton Abbot, Oban, Paisley, Pembroke Dock, Penrith, Plaistow, Prestwich, Rayleigh, Renfrew, Rothesay, Shirehampton, Southwick, Stornoway, Stratford, Sunderland, Torquay, Totnes, Washington, Wisbech, Wythenshawe 
June 2018 
Aberdeen, Alexandria, Aylesbury, Barrhead, Barry, Belle Vale, Brecon, Bulwell, Cambridge, Chesham, Clydebank, Cosham, Cromer, Dalston, Dumbarton, Eccles, Edinburgh City, Eltham, Exeter, Felixstowe, Garston, Guisley, Hackney, Hertford, High Riggs, Hoxton, Huntingdon, Irlam, Kendal, Kettering, Leamington Spa, Leeds Eastgate, Leeds Park Place, Leeds Southern House, Leiston, Leith, Letchworth, Lewes, Llandrindod Wells, Lymington, Machynlleth, Morley, Newhaven, Newtown, Norwich, Nottingham Central, Nottingham Loxley House, Penarth, Portsmouth, Pudsey, Salford, Seacroft, Stevenage, Wester Hailes, Worcester, Worsley, Ystradgynlais
July 2018 
Aberdare, Aldershot, Alton, Arnold, Ashington, Beeston, Berwick, Bexleyheath, Bolton Blackhorse St, Bolton Great Moor St, Bordon, Chapeltown, Cramlington, Dunstable, Edge Hill, Epsom, Evesham, Farnborough, Farnworth, Guildford, Hayes, Kidderminster, Kings Lynn, Kingswood, Llantrisant, Luton, Madeley, Morpeth, Mountain Ash, Northampton, Oldbury, Pontypridd, Porth, Redhill, Ryde, Sheffield Bailey, Sheffield Cavendish Court, Sleaford, Smethwick, Telford, Tipton, Tonypandy, Tottenham, Toxteth, Treorchy, Uxbridge, Wavertree, Wellington, West Bromwich, Williamson Square, Woking, Wood Green, Yate
August 2018
Ashton-under-Lyne, Biggleswade, Bolsover, Burton, Camberley, Cannock, Castleford, Clitheroe, Colne, Eston, Fareham, Gosport, Guisborough, Harlesden, Havant, Hemsworth, Hyde, Leighton Buzzard, Loftus, Maidstone, Nelson, Petersfield, Pontefract, Rawtenstall, Redcar, Shirebrook, Stafford, Staines, Stalybridge, Sutton-in-Ashfield, Swadlincote, Tonbridge, Wakefield, Weybridge, Willesden
September 2018
Aintree, Alnwick, Anniesland, Bedlington, Blackpool North, Blackpool South, Blyth, Borehamwood, Bridgeton, Castlemilk, Chelmsford, Drumchapel, Easterhouse, Everton, Fakenham, Fleetwood, Govan, Hemel Hempstead, Hexham, Hull Britannia House, Hull Market Place, Kentish Town, Kidsgrove, Kilburn, Langside, Laurieston, Loughton, Maryhill, Mildenhall, Milton Keynes, Newcastle Under Lyme, Newlands, Newmarket, Norris Green, North Walsham, Parkhead, Partick, Sheffield Eastern Ave, Sheffield Hillsborough, Sheffield Woodhouse, Shettleston, Springburn, St Annes, Tunbridge Wells, Wembley, West Derby 
Please be aware that Universal Credit is being rolled out in full digital service areas, which are gradually replacing live service areas. Claimants on Universal Credit in a live service area will be transferred onto the full digital service when their area goes digital.
The Government expects the national rollout of the full digital service to be completed by September 2018. It plans to start transferring people who are still on existing benefits or tax credits onto Universal Credit from July 2019. The process is expected to be complete by March 2022.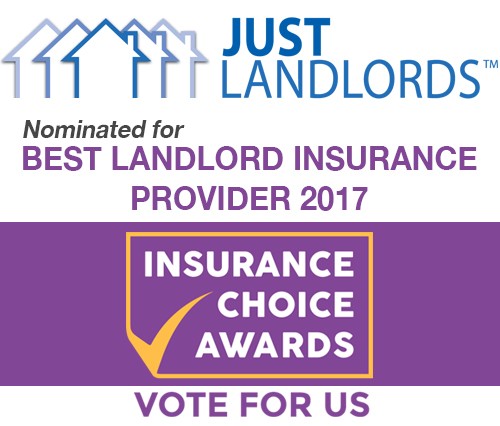 Related Posts