Our ten tips for furnishing a student let
Our ten tips for furnishing a student let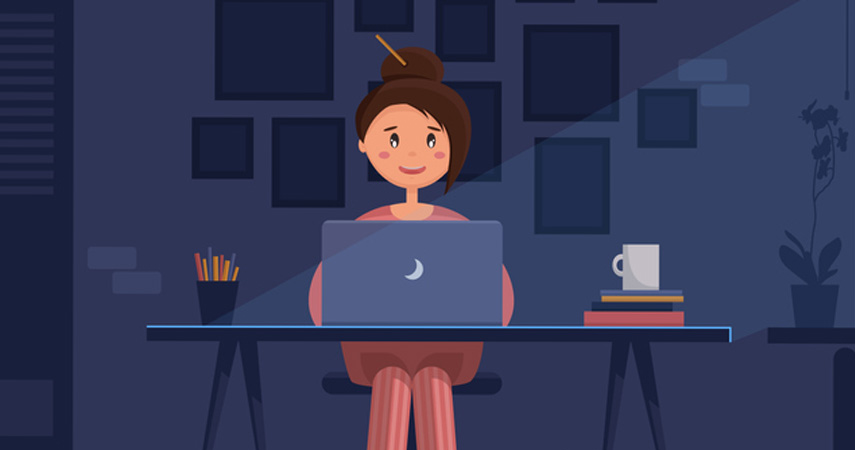 If you have invested in a property within a university area and you intend on preparing it to let, consider tailoring it to suit students.
Furnishing a student let with them in mind can save you money and increase interest from potential tenants. Take a look at our tips for some inspiration:
1. Study area
Students need somewhere to study. Whether their course is heavily exam based, coursework based, or somewhere in between, they need somewhere suitable to sit and work. Each bedroom should have a desk and a supportive chair, preferably in a position that provides natural light.
2. Sofas and chairs
Students tend to be social creatures, by nature, so will appreciate plenty of seating in the living room. You can keep this basic and add a large blanket to the sofa for a cosier look if you wish to keep to a smaller budget. Consider going for faux leather material, as this will be easier to wipe clean, in case of spillages. Dark colours are also easier to maintain.
3. A doorbell
Although student lets are shared houses, in between social gatherings most will want to keep to their room, as it's their own personal space to relax in. This can become an issue if anyone is at the door, so ensure that a working, clear-sounding doorbell is installed.
4. Flooring
You will want to keep cleaning as simple as possible, so linoleum or laminate flooring will be good options. Alternatively, if the floorboards of the property are in good condition, leaving them exposed can add a classy look to the property. Just remember that a lack of carpets can leave a house feeling draughtier – a rug in the centre of the room can counteract this.
5. Kitchen appliances
Again, when furnishing a student let, think about easy cleaning by opting for an electric ceramic hob cooker in the kitchen. They are much easier to wipe down than those with metal hobs.
Your property will really stand out if you include a washer and a dryer. Alternatively, make sure to highlight other options for drying laundry. This could be the provision of an indoor airer, either freestanding or one attached to the ceiling, operated by a pulley system. If there is space in the garden, you could install one outside.
6. Rubbish and recycling
Create a dedicated bin area, providing both general waste and recycling options. Make sure that there are different containers to separate recycling if required by the local council.
In between tenancies, be sure to have them cleaned, to avoid bad smells from building up.
7. Smart lighting
Introducing modern technology to the property will help it stand out from the other student lets. A system of smart bulbs that can be controlled by the tenants' phones is not only a fun feature but will also allow them to turn off any forgotten lights even after they have left the house. Point out to those who view the property how handy this can be to save on electricity bills!
We also see this as a great security measure. If you have been on a night out, you can turn on a porch or hallway light as you arrive at your front door, so that the area is illuminated as you let yourself in. You can also turn lights on and off remotely, which is handy when the property is empty, as it will give the impression that someone is home, deterring burglars.
8. Basic maintenance
To encourage the basic upkeep of the property include a vacuum cleaner and lawnmower on the inventory list. If you want to include a clause in the tenancy agreement instructing tenants to keep the place neat and tidy, then they will have no excuse if the equipment is readily available.
9. Shelving
Being a student means owning plenty of books. Put up shelving or a bookcase in each bedroom for storage that is easily accessed.
Shelves in the living room provide areas for students to put decorations, such as framed pictures and ornaments. This is a good alternative if you don't want them hammering nails into the walls to hang up photos. They can also be used to hang fairy lights from, to create a fun and relaxing ambience.
Having plenty of shelving, along with other storage options, such as drawers and cupboards, will be particularly appealing to students, as they will want to have their own space to keep utensils so that they aren't accidentally used by someone else without permission.
10. Garden furniture
When furnishing a student let, don't forget the outside areas as well. During the warmer months, they will want to make most of the garden. If there is room for a shed, invest in some simple garden furniture that can be stored away between uses. A table and set of chairs made from water-resistant materials would be a lovely touch. Be sure to have them out on show during property viewings on clear days, to really show off the potential of the garden!
During the checking in and checking out process, you should be fully aware of what furniture should be in the property, along with its condition. Construct a thorough list, including photographs, in order to avoid any disputes.
Make sure that your tenants have had a look around the property and signed the inventory list to say that they agree with its contents, before moving into the property. You should also sign this list, and it should be referred to when tenants move out, in order to provide an accurate account of any deductions that might need to be made to the tenancy deposit. It will also be extremely useful as evidence if the tenant contests a claim.
Check out our guide on inventories, to find out exactly what counts as an acceptable reason for a deduction to be made from the deposit.
Grab a bargain
Once you have decided what you want for each room, try to save yourself money by hunting around for a bargain. Good options can be found in furniture-based charity shops, which often include brand-new as well as second-hand when it comes to sofas and beds. You could go down the traditional route of eBay, or take a look on the Facebook Marketplace for items for sale in the local area.
Protect your property
Our final tip is: after furnishing a student let make sure you have the right protection in place for the property! Before taking out a landlord insurance policy, check that it will provide all the cover you require.
Disclaimer: The opinions and views expressed in the above article are those of the author only and are for guidance purposes only. The author disclaims any liability for reliance upon those opinions and would encourage readers to rely upon more than one source before making a decision based on the information.
Related Posts