This Love Parks Week we look at the cost of investing near a National Park
This Love Parks Week we look at the cost of investing near a National Park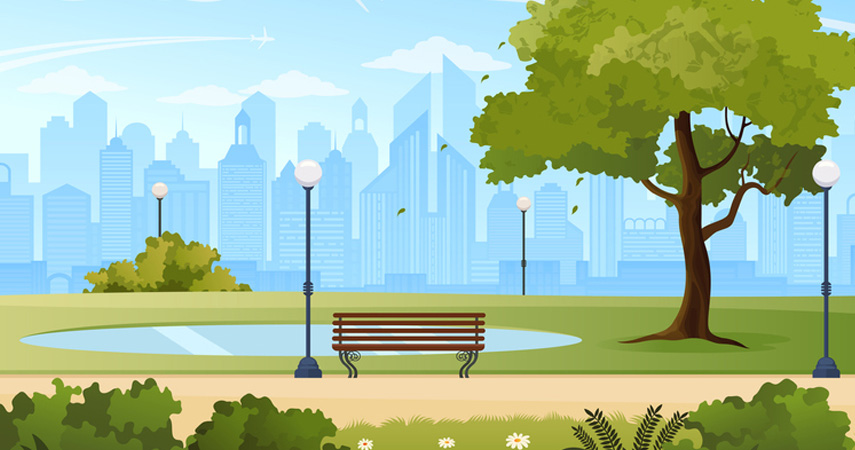 As it's Love Parks Week, we've taken a look at what it costs to invest in a property that will appeal to renters looking to live in a green space area.
Lettings and sales agent Benham and Reeves recently looked at the cost of buying in and around 15 of the UK's National Parks. Perfect timing for Love Parks Week! Their research found that it currently costs an average of £267,817.
The most expensive National Park to buy in is The New Forest, with an average house price of £425,738. The least expensive area is Snowdonia, with an average house price of £188,001.
Marc von Grundherr, Director of Benham and Reeves, has shared his thoughts on investing in a National Park area.
He says: "Staycations look to be on the menu for most this summer, but if you're planning on making the move a permanent one then living in or around one of our beautiful national parks could be a wise move. 
"While these areas understandably come with a price premium, that doesn't mean you have to pay above the odds for the privilege of calling them home.
"Like all areas of the UK market, prices can vary from one pocket to the next and there are some considerable savings on offer even in the same national parks.
"Take the New Forest for example. It may be the most expensive on the whole and the least affordable areas will set you back over £700,000. However, opting for a different part of the park can save you over £500,000 while still enjoying the benefits of a national park." 
The agent has also shared the results of this research. Has been separated into tables for:
National Park ranked by the highest overall house price to the lowest,
Top 10 most expensive National Park postcodes by property price,
Top 10 most affordable National Park postcodes by property price, and
House price gap between the most and least affordable postcode in each national park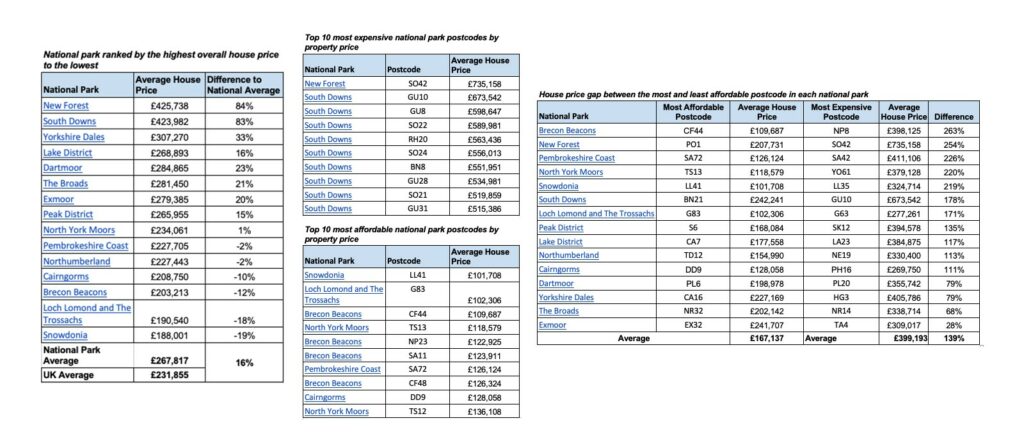 Has Love Parks Week got you thinking about rental affordability?
We've also seen research from online property viewing website Spotahome that looks at green spaces specifically in London. Some renters are adamant that the capital is where they want to live. If this is the case, it's worth seeing how close to a park your budget can get you.
Spotahome looked at the average rental cost in each postcode around London's most popular parks. The average monthly cost came out at £2,050, which is apparently 21% higher than the overall average rent cost in London.
Looking at individual parks, Kensington Gardens is the most expensive, with rent costs 64% higher than London's average.
The most affordable green space to live near is Crystal Palace Park, with an average rent cost 26% lower than London'd average.
Read the full results from this research here: https://docs.google.com/spreadsheets/d/1gCFu5zF4C7hm4w-RnzKZ7ppYflnO9xi-kIIEOgSez00/edit#gid=0
Green spaces are one of the top features on the London rental wishlist
Our final topic to share for Love Parks Week is another piece of research by Spotahome. It finds that green spaces are actually quite high on the list of features renters are after when looking for a home in London.
Rental listings data from Rightmove and Zoopla show that gardens make up 25% of the most in-demand features for tenants. The only result higher was parking/garage.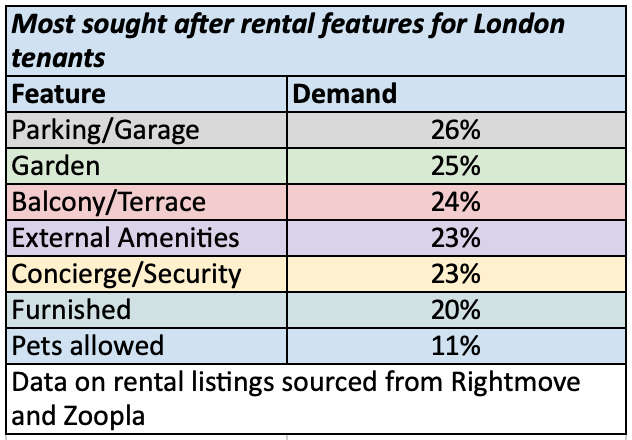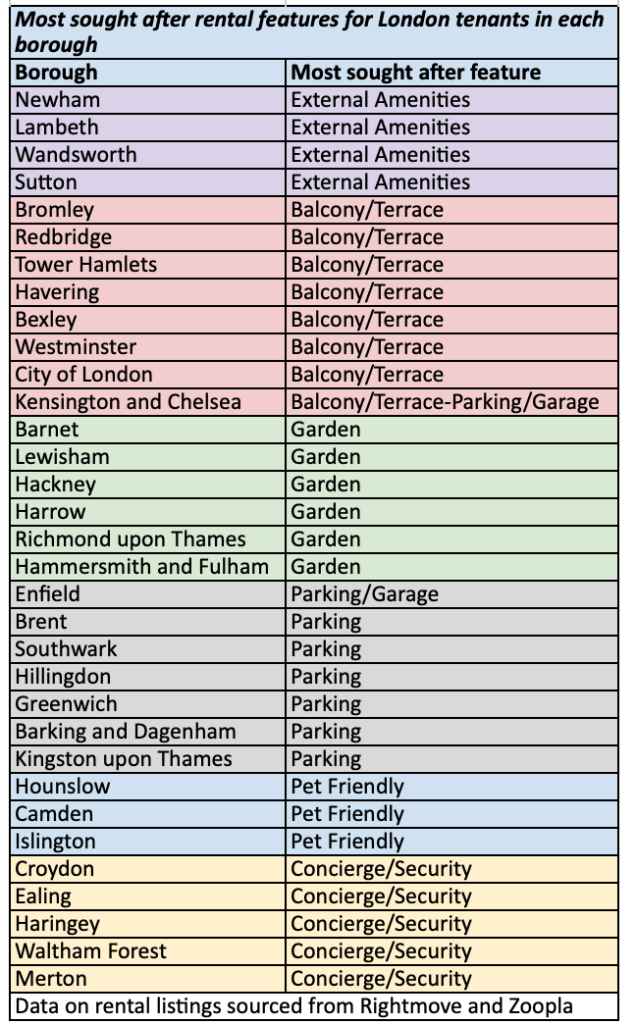 If your let doesn't have a garden, Love Parks Week is the perfect opportunity to highlight nearby public green spaces. Tell prospective tenants about the local parks and this could help convince them to move in.
We are very fortunate in the UK to have an abundance of parks that are highly valued and looked after!
Related Posts