Mental Health in Housing – Our Tips to Reduce Stress
Mental Health in Housing – Our Tips to Reduce Stress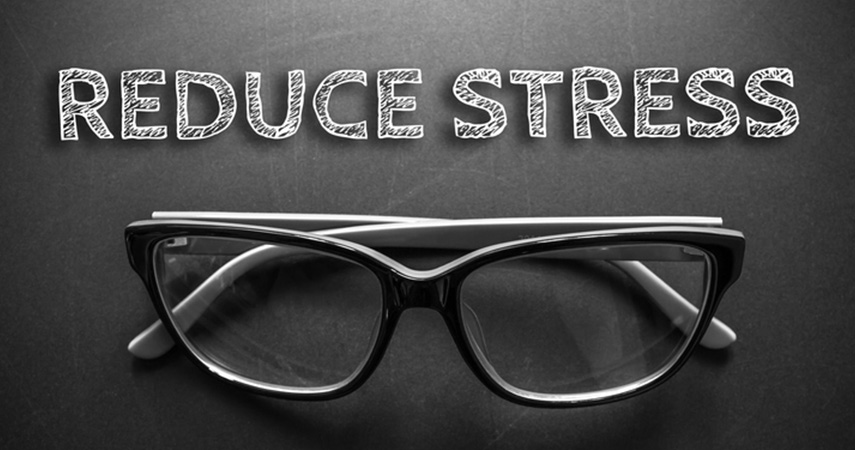 This week is Mental Health Awareness Week, and so we have been looking at what we can do to aid the improvement of mental health in housing. As well as providing specialist insurance to landlords, we are proud to make available free guides and tips regarding the property sector. With this in mind, we wanted to summarise our best tips to help landlords, letting agents and tenants avoid as much stress as possible.
Landlords
Managing a property on your own can be a major task, so consider enlisting the help of a letting agent. This can vastly cut down the amount of work you have to do, from showing tenants around the property to undertaking periodic inspections.
Have contact details for your tenants, so that you can arrange your periodic inspections in advance. Not only will this help you to organise your workload, but you also need permission from the tenant before entering the property.
Another cause of stress for landlords is the rigmarole of end of tenancy checks, ensuring that the property is left in a similar state to how it was when the tenants originally moved in. Inventory lists will make this much easier, as you will have a clear specification of what furniture, fixtures and fittings should be in the property.
In between tenancies be sure to fix up any issues with the property. Having everything ready for the next tenant, even if it's as simple as removing a stain on the carpet, will help get this new relationship off to a good start.
Remember to provide your tenants with all the necessary information at the beginning of the tenancy. Hopefully, this won't happen, but in the case that you need to serve a Section 21 notice to your tenant, you need to have given them a Gas Safety Certificate and Energy Performance Certificate (EPC) for the property, as well as the Government's How to Rent guide.
Letting agents
When working outside of the office, such as when you are meeting a client for a property viewing, be sure to let your colleagues know what time you have left and when you should be back, along with where exactly you are heading to. If you plan on going straight home afterwards, arrange for someone to call you and check that you are safe.
In order to reduce the stress of being swamped with admin tasks, letting agencies can consider automating certain data processing tasks, such as rent payments.
If you are the manager of your team, you can help by acknowledging when workloads get particularly heavy and encourage everyone to support each other. Think proactive, rather than reactive!
Communication between clients is even more convoluted for letting agents, as you are often acting as an intermediary between two parties. Therefore it is vital that you have access to the best method of contact for both, and this goes for all properties that you are managing. As obvious as this will sound, we still want to raise this as an important point – being organised can make a big difference to how stressed you feel.
Tenants
Keep up-to-date contact details for your landlord and letting agent, so that you can get in touch ASAP if there is an issue with the property
Stay on top of the housework. Not only will it mean that you are prepared for property inspections, keeping the relationship between yourself and your landlord/letting agent a positive one, but a tidy living environment can make all the difference to your mental health.
There can be a lot of bills to keep up with, from rent payments to gas, electric and water. Creating a spreadsheet can help you keep on top of dates so that you don't miss these payments. A spreadsheet can also allow you to prepare to switch providers at the end of a contract, in order to get a better deal elsewhere and save some money.
Read the tenancy agreement carefully before signing and moving in. Landlords can use a standard template for these contracts, but they may also add in their own clauses. For example, some may state whether pets are allowed in the let or how much notice they require you to give if you wish to end the tenancy early.
If you are asked to sign an inventory list when you move in, be sure to check that it is accurate. If an item on the list is missing from the property, or there is pre-existing damage, such as a stain on the carpet, that has not been declared, you should make sure it is amended, to avoid any future disputes.
Disclaimer: The opinions and views expressed in the above article are those of the author only and are for guidance purposes only. The author disclaims any liability for reliance upon those opinions and would encourage readers to rely upon more than one source before making a decision based on the information.
Related Posts