Property Investment Tips for New Landlords
Property Investment Tips for New Landlords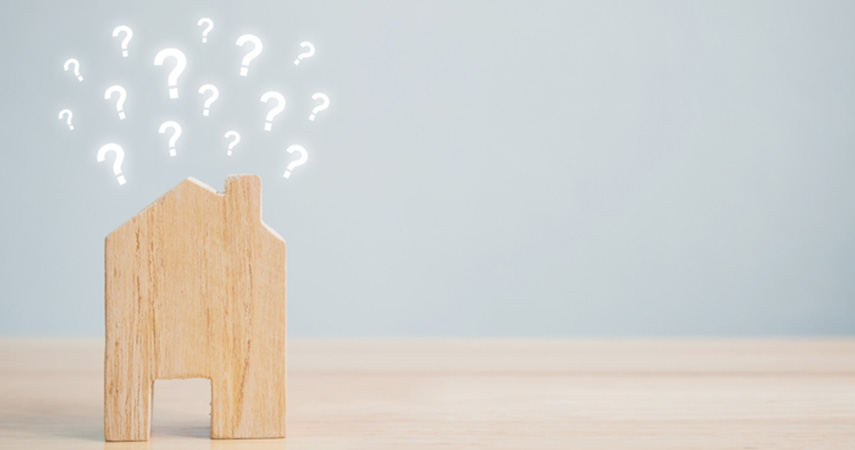 At Just Landlords, we love to provide tips on all aspects of being a property investor. With rented accommodation being an increasingly popular option in the UK, there is a high demand for new landlords. There is a lot to learn when first joining the industry, so we are glad to share with you these tips from ARLA Propertymark. They should hopefully help all to understand legal obligations, in order to have a successful career as a landlord.
Do you need a licence?
You will need to check this with your local authority. You may need to apply for a landlord licence before being able to legally let your property. This practice is in place to ensure that all let properties are maintained to a high standard. Although introduced in 2006, not all local authorities have adopted this enforcement.
Preparing your property
You should get to know the area where your property is. If it is in a student area, near commuter links or suitable for a family, this will help you to determine a target audience. Lets that are near a university, could be furnished, ready for the new intake of students. Those near commuter links might be more likely to attract young professionals or a family who are likely to want to move in with their own furniture.
You should consider the current state of the rooms in the property. Does the kitchen or bathroom need updating? Do the floor coverings, blinds or curtains need replacing? Does the overall décor need an overhaul? You don't have to spend a fortune to make some simple improvements, and they can really make a difference to prospective tenants. Little details can also make big impressions, such as installing USB plug sockets throughout the house, replacing lampshades and ensuring the doorbell works.
Finding suitable tenants
Referencing new tenants is an important task for landlords, in order to check that they will be able to meet monthly rent payments. It is also often a requirement for cover such as Rent Guarantee Insurance, in the case of a claim. An agent protected by a professional body such as ARLA Propertymark can help you with these checks, which include credit eligibility, affordability, employer checks and references from previous landlords. It is also a legal requirement to confirm that prospective tenants have the right to lawfully live in the UK by undertaking a Right to Rent check under the Immigration Acts 2014 and 2016.
Putting a contract in place
Tenancy agreements are not actually a legal obligation, but it is strongly in your best interests to have one in place. ARLA Propertymark advises that tenancy agreements are used and that it is best practice. They point out that a contract protects you, as a landlord, your property and your tenants. If there are disagreements about rent payments, the deposit, length of tenancy, who lives there, whether your tenants are allowed to keep pets or how the property and anything inside it should be treated, all of this can be defined and agreed on as part of the contract. Your agent will be able to help you with this and make sure that you have a legally binding contract for all parties to sign before the keys to the property are handed over.
Tenancy Deposit Protection (TDP)
It is extremely important that you remember to put any deposits taken from your tenants into a protection scheme that has been authorised by the Government. A recent survey from Just Landlords questioned 1,000 Brits on their understanding of their rights regarding tenancy deposits. A staggering 66% did not know that their deposit was supposed to be kept in a protection scheme. If you do not comply with this law, a tenant can claim back three times the amount they gave you, along with the original deposit, in compensation.
You will need to put the deposit into the scheme within 30 days of receiving it. You also need to provide your tenants with the Deposit Protection Certificate and completed Prescribed Information and the Government's How to Rent guide. You won't be able to evict your tenant if you haven't.
It is best practice to complete an Inventory and Schedule of Condition at the beginning and end of the tenancy for comparison. It can also be useful to take photographs, as a further safeguard.
Energy Performance Certificate (EPC)
It is now a legal requirement for a let property to have a minimum EPC rating of E. You must also provide your tenants with this certificate before letting it out. Arranging a tenancy without ensuring that your property meets these standards could result in you receiving a fine of up to £4,000.
Safety checks
New landlords need to know that they are responsible for ensuring the property is safe for their tenants. As such, this means that you are also legally required to have all gas appliances checked by a Gas Safe registered engineer each year. Tenants must be provided with a Gas Safety Certificate within 28 days of when the annual check took place.
Smoke alarms also need to be fitted on every storey of the property from the beginning of the tenancy, and carbon monoxide detectors must be in any room where solid fuel is used. You must test both alarms on the first day your tenants move in. Although not compulsory, it is recommended that carbon monoxide detectors are installed where gas appliances are present.
Maintaining the property
At the start of any agreement, it is a good idea to make sure that you have each other's contact details. Clear communication will help reduce any frustrations later on in regards to property maintenance. If you have an agent managing the property on your behalf, you make sure that contact details have been exchanged. If you plan on managing it yourself, make it clear which way is best to contact you, and how long it may take for a response for both basic repairs and more urgent issues.
Inspections
Although the property belongs to you, it is still classed as trespassing if you enter without permission from the tenants. It is best practice to give them 24 to 48 hours' written notice, which should be specified in the tenancy agreement. If no response is given, you should not enter the property.
Landlord Insurance
The final tip from ARLA Propertymark is to consider taking out specialist landlord insurance. You run the risk of invalidating your buildings insurance if you fail to inform your insurer that the property is being let. Most standard policies don't provide protection against perils that come with being a landlord. A good landlord insurance policy will cover loss of rent, damage, legal expenses and liabilities.
Peter Savage, President of ARLA Propertymark, says: "Whether you've just bought your first buy-to-let, or you own 50, you are governed by the same rules, and with more than 145 pieces of landlord legislation, it's worth getting up to speed with the basics before marketing your property. Failure to do so can result in tens of thousands of pounds in fines and potential prison sentences, but by working with a professional ARLA Propertymark Protected agent, you can rest assured that you're compliant.
"Letting your property is a big deal, and a big decision, both for you and the tenants that will be living there, so it's really important you understand and appreciate what it entails before you start."
Disclaimer: The opinions and views expressed in the above article are those of the author only and are for guidance purposes only. The author disclaims any liability for reliance upon those opinions and would encourage readers to rely upon more than one source before making a decision based on the information.
Related Posts