The Top 10 Ways to Prepare Your Property for Student Tenants
The Top 10 Ways to Prepare Your Property for Student Tenants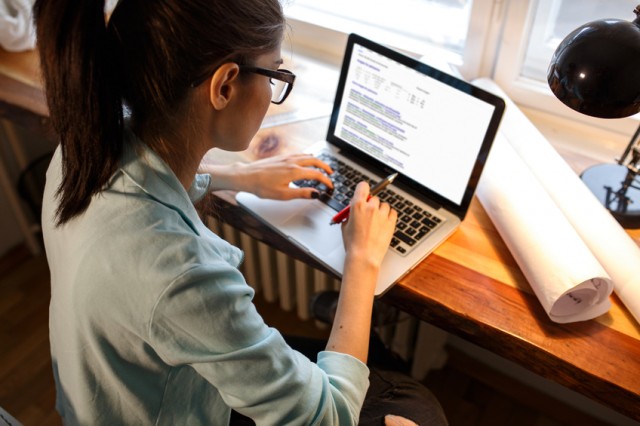 September is almost upon us, which means only one thing for landlords – new student tenants.
While students can be great tenants to let to, it may be worth taking some time now to prepare your property for some new, young renters.
Whether you've let to student tenants for years and your property needs an update, or you're planning to rent your property to students for the first time, here are the top ten ways to prepare your investment for the student market:
Stick to dark colours
We all know that rental properties should be decorated with neutral colours to appeal to the widest range of tenants possible, but it's a wise idea to choose darker tones for students. Student tenants will usually only stay in your property for a year, so you may have more changeovers than normal. Greys and dark browns will avoid wear and tear showing through and keep your property looking smart.
Offer pan stands
While you can expect students to bring their own pots and pans, they may not have pan stands. These simple kitchen accessories can save you a lot of damage – Remember that many students will be living away from home for the first time, and you don't want your property to suffer when they accidentally put a hot pan on the kitchen worktop! Putting one or two pan stands in the kitchen could save you a heavy bill.
Consider buying a bike shed 
If you've bought your property in a good area, students won't have far to travel to university. However, many will want a cheap and easy way to get around their new hometown, so consider buying a bike shed for the garden. Although this is an extra expense, it will appeal to many tenants and will create high demand for your property.
Provide free wifi
A big draw for tenants is fast and cheap broadband – even better, free internet! Including free wifi in with the rent price will appeal to a huge range of tenants, who may have previously overlooked your property. By thinking about the things that are important to this generation, they're more likely to look after your property.
No wooden floors
Wooden floors can be a great way to attract young professionals and families, but they're not very practical for student tenants. Choose cheap, easy-to-maintain flooring like linoleum to cut your initial spending and avoid huge payouts if the floor becomes damaged. Putting lino in the kitchen and bathroom will help tenants keep the property clean and aren't too expensive to replace if they suffer wear and tear.
Protect your property 
The best way to ensure your student property is protected is with Landlord Insurance. If you are letting your property to student tenants, you will need the widest cover available – look no further! The Just Landlords policy includes 33 essential covers as standard and has been rated 5-star by Defaqto. Get the best landlord insurance on offer now: https://www.justlandlords.co.uk/landlordinsurance
Go electric
As much as students learn at university, living away from home can be as much as a learning curve. For this reason, it's important to protect your property by going electric rather than gas. Avoid kitchen disasters by installing an electric hob – you don't want late-night calls telling you your property has burnt down!
Remember to provide a desk 
If your property is being advertised as a student house, it must have a desk and suitable chair in each bedroom. If you do not follow your responsibilities as a landlord, you may face penalties. You can keep up to date with all of the latest laws and regulations for landlords at Landlord News.
Help keep the garden maintained 
It wouldn't be a wise investment to buy a student property with a large, time-consuming garden. Find a house with a small, easy-to-maintain garden that your tenants can pretty much forget about, but still enjoy when the sun comes out. To avoid finding yourself with an overgrown mess when your tenants move out, think about providing them with a lawn mower – not many students will own one of their own.
Provide a vacuum cleaner
While many students will take new crockery, bedding and ornaments to their new homes, only a few will have large, expensive items such as a vacuum cleaner. To avoid wear and tear, provide your student tenants with a vacuum so that they can keep the property clean and tidy. This will also help them avoid a large cleaning bill at the end of the tenancy.
Follow these tips to ensure you offer a great student house to tenants and protect your property throughout the semester!
Related Posts