How to Reduce Void Periods in Your Rental Property
How to Reduce Void Periods in Your Rental Property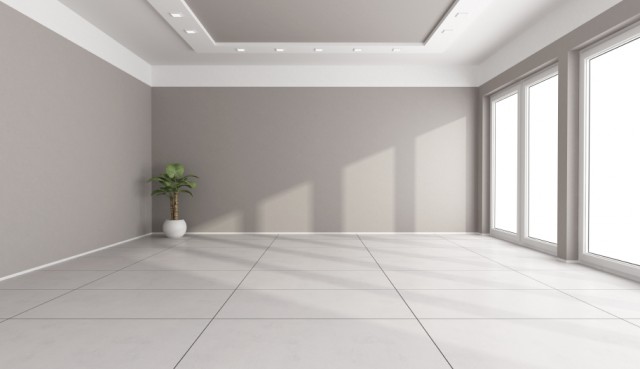 Making sure that your rental property is tenanted at all times is the best way to ensure a lucrative buy-to-let investment. So what can you do to reduce void periods?
Any time that your property is empty is bad news – you aren't receiving rental income, but are still required to pay certain costs, such as mortgage payments and landlord insurance.
It is therefore vital that you reduce any void periods you do experience. While all tenancies eventually come to an end, there are ways that you can keep good tenants for longer and minimise the time that your property is unoccupied.
Keep long-term tenants
If you already have good tenants in your property, the best thing to do is try to keep them for as long as possible. This will mean you have fewer changeovers, and therefore fewer void periods. Although tenants want to feel at home in your property, it is a good idea to do everything you can to make sure they are happy and keen to stay for the long-term.
Follow these tips to help ensure your tenants are satisfied:
Respond to any issues quickly – always arrange repairs as soon as possible so that your tenants trust you and live comfortably.
Be flexible to specific requests – if you have tenants that respect your property, it may be wise to accommodate any reasonable requests they have, such as decorating or getting a pet.
Keep up with maintenance – if your tenant stays in your property for several years, remember to keep up with general maintenance. The property may need redecorating or updating in certain areas. This will also help you let the property out more quickly once the tenant leaves.

Set a fair rent price – with long tenancies, it can be vital to your lettings business that you increase rents in line with market rates. If you do decide to put a tenant's rent up, always suggest a fair price that will encourage them to stay in your property.

Offer long-term fixed tenancies – by requiring tenants to sign up for a minimum rental period of a year, you will avoid a series of shorter lets that inevitably lead to longer void periods. Longer tenancy agreements will offer not only peace of mind for you, but also for your tenants.
Reduce void periods 
The first void period that you experience, unless you purchase your rental property with tenants in situ, will be when you acquire your investment. After renting out your property to your first tenant, you will face further void periods in the future.
These tips will make the renting process quicker and more efficient to help you cut any void periods:
Advertise as soon as possible – as soon as your tenant informs you that they're leaving, you should start advertising for new tenants. Even if you are having work completed on your property, you can start advertising to get tenants lined up for when renovations are finished.
Set the right rent price – always research market rates for the area your property is located to ensure that you set a fair, competitive rent price. Although you are looking to make a good rental yield, the rent must still attract tenants.
Add value to your property – there are certain small and easy improvements you can make to your property that will add to its value and attract potential tenants. Spending some money initially will help limit the number of void periods you have in the future, securing your rental income.
Choose the right tenants – every time that you let your property, ensure that you are renting to reliable, trustworthy tenants that will not only look after your property, but also pay the rent on time. This way, you will avoid having to take eviction action on your tenants. If you are worried about rent arrears, you can secure your income with Rent Guarantee Insurance.
Be organised – as soon as you have a new tenant interested in your property, you must ensure that there are no hold-ups delaying the start of the tenancy. Make sure that you have an efficient system for organising all documents, keys, information and references in place.
To maximise your profits, you must reduce void periods as much as possible. Being organised and planning ahead will ensure a quick turnaround of tenants at the end of each tenancy and keep good tenants for as long as possible.
If you do suffer any void periods, Unoccupied Property Insurance will continue to protect your investment before it is let again. Whether you are between tenants, renovating your property or are planning to move into the home yourself, you should always ensure that you cover your asset from any damage.
Related Posts