Setting the Perfect Rent Price for Your Property
Setting the Perfect Rent Price for Your Property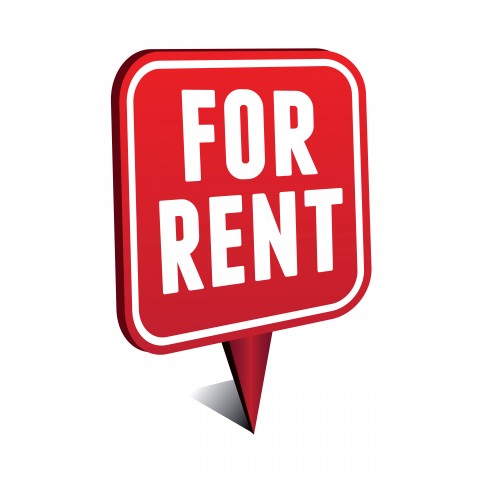 All private landlords hope to get the most out of their rental property. But beware of the risks involved in setting your rent price too high – you must not scare off potential tenants.
So how do you set the perfect rent price for your investment?
It is all about balance. Naturally, you don't want to miss out on rental income, but it is very easy to become greedy and therefore push good tenants away. In competitive markets, renters have many options, so will generally not overpay.
If you want to fill your unoccupied property, the rent must seem reasonable to possible tenants. For you, the rent price should be high enough that your mortgage and other expenses are covered and you make a profit.
When setting your rent price, ask yourself the following questions:
Is the property exceptional?  
Some landlords with many assets in one area will set all of their rent prices the same for each property type, for example, the same rent for one-bedroom flats or two-bedroom terraced houses. While this may seem comprehensive, it is important to understand that using this method will not get you the perfect rent price for each property.
Some properties are simply better than others, and tenants will be the first to spot a feature that makes one home better than another. Therefore, setting rents identically can in fact drive tenants away.
For instance, if you are renting out two one-bed flats in the same building, but one has a balcony, the tenant is likely to want the apartment with the balcony. When this is taken, other prospective tenants will often find the other, worse apartment overpriced and will look elsewhere.
Consider the following features when setting your rent:
View – Is the view out of the window desirable?
Interior – Tenants are often attracted to neutrally decorated properties with new appliances and fittings.
Size – Tenants will always want the most for their money.
Layout – Tenants will look for somewhere where their lifestyle will be comfortable and natural.
Floor – If you are renting a flat or room, always consider what floor it is on and whether there's a lift if it's up high.
Bonuses – Additional windows, balconies or built-in wardrobes will justify a higher price.
What's happening in the local market?
Wherever you buy an investment property, you must understand the local market and the type of tenant you will be targeting. If you do not have any properties there already, it is wise to do a bit of window-shopping. Use the common property portals to find similar homes in the area and find out a bit more about what they have on offer.
If you know any other landlords in the area, or feel confident enough to get in touch with some, you can always ask why rent prices are set the way they are.
How do I get viewings? 
If your property is not receiving any interest from possible tenants, the rent price is the first thing to revise.
Whether your rent is too high or even too low, if it sits anywhere outside the reasonable spectrum, tenants are likely to skip right past it.
When tenants are searching for a new rental property, they will have a price range in mind. If your rent is considerably high, the property will need to be in the right location, with good amenities and desirable features for the price to be justified.
If the price is too low for a certain area, tenants may believe that something must be wrong with the property. The key? Keep it reasonable!
What is the level of demand for the area? 
Setting your rent price should not remain static. In between tenants, you should research the local market again to determine the level of demand for the area. If demand is high and supply is low (as is the case in many parts of the UK right now), a higher price will be more achievable.
When the economy drops, demand for flats rises, as people have to move out of larger properties they cannot afford.
Additionally, the spring-summer period is also a time for high demand, as people are most likely to move ahead of children starting school or moving to university.
How much are you making?
Of course, everyone wants their investments to be as profitable as possible. But typically, it is more realistic that your rental income will cover your outgoings each month (including your buy-to-let mortgage, landlord insurance and maintenance) alongside any loss you may be making from rent arrears or a void period.
If you are suffering with rent arrears, Rent Guarantee Insurance is the best way to provide some peace of mind and ensure you still get paid if your tenant defaults on the rent.
The average monthly rental yield is between 0%-6%. Note that many investors with large buy-to-let mortgages will not see actual profit until they sell their property or have owned the asset for a long period of time.
Also be aware that landlord taxes are set to change very soon, starting with the 3% Stamp Duty surcharge on buy-to-let properties and second homes from 1st April. However, one finance expert insists that buy-to-let is not dead, and explains how the changes will affect landlord finances.
Related Posts