Tips for dealing with small damages in rental properties
Tips for dealing with small damages in rental properties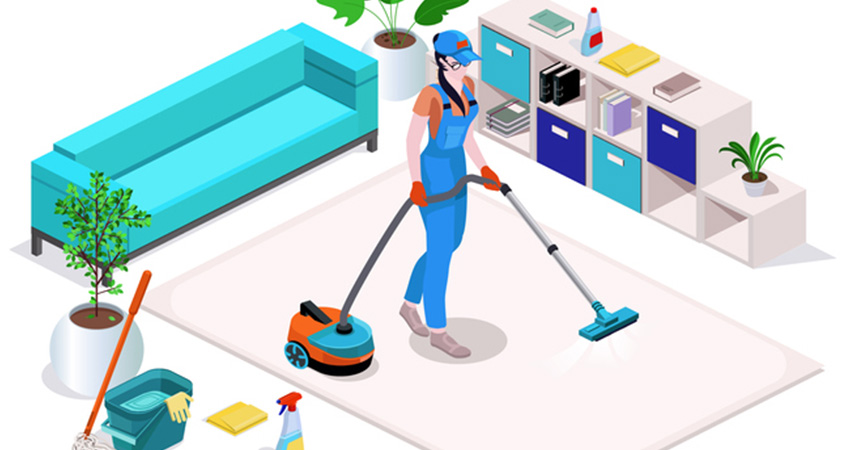 All landlords have to deal with damage at some stage, even if it's just standard wear and tear. But however small the damage, it can still take some effort to fix.
Even small damages can be costly if you hire a professional or pay for replacements. However, there are ways to fix small damages in rental properties. Sometimes you can simply use items you already own or can buy cheaply.
Here are our seven tips to help you restore up your rental property to its former glory:
Spills and stains
Stains can range from a small blemish on the carpet to a massive mark on a piece of furniture. Sometimes it can be easier than you think to undo the damage.
Salt is great for soaking up fresh stains and is completely odour free, so pass this tip onto your tenants!
Diluted white vinegar is also popular among those that don't want to use products that contain strong chemicals. However, make sure you clean it up properly afterwards or it could leave a smell in your house!
Burn marks
Fires are a big concern for any homeowner, and even small ones that are quickly extinguished can leave a mark. Landlords should also be concerned about burns from domestic equipment such as irons, hair straighteners and hot pans.
All can quickly scorch both carpets and furniture in your properties by being placed down on an unsuitable surface. If your tenant realised their mistake quick enough and moved the item before it has caused more than just surface damage, it can be quite easy to fix.
A coarse brush can be used on carpets with small burns in order to fluff up the fibres again.
Scalded wooden furniture can be given a new lease of life with a bit of sanding. You may also need to add a fresh layer of varnish.
Pet hair
Generally, landlords that choose to allow pets in their properties add a clause in their tenancy agreements that states the tenants will have to pay for extra cleaning at the end of their tenancies.
Responsible pet owners will tidy up after them and make sure that their homes stay clean. But in the case that your carpets have been left with a coating of shed hair, some effort will be required on your part.
Invest in a good vacuum cleaner to save you from having to pay for a professional cleaner after each tenancy. Some are designed specifically for homes with pets and come with special attachments that pick up hair easily.
Scuffed walls
Scuffed walls can be inevitable. From people moving in, moving out, and generally just moving about! We've all experience squeezing through a doorway with arms full of shopping bags, and a lot of recently built homes in the UK have quite narrow hallways. A scuff may also be caused by something as big as a bicycle or even just the zip on a coat.
Getting scuffs off of walls is actually quite easy. However, if you don't use the right products you could end up doing more damage than good.
Warm soapy water is a simple method which may do the job for light scuffs, but if you scrub too hard you could strip away some of the paint.
Your local hardware store will have 'decorator's wipes' or 'sugar wipes', which are specifically designed to remove dirt and grease from walls without damaging the paintwork. However, it's still best to do a test on a small discreet patch first to see how they react with the paint.
These handy tricks can make it cheaper and easier to sort out end-of-tenancy issues. Also, remember that your landlord insurance and the tenancy deposit can help towards fixing both big and small damages in rental properties.
Disclaimer: The opinions and views expressed in the above article are those of the author only and are for guidance purposes only. The author disclaims any liability for reliance upon those opinions and would encourage readers to rely upon more than one source before making a decision based on the information.
Related Posts