The Spare Room Uses that Could Attract more Tenants to your Property
The Spare Room Uses that Could Attract more Tenants to your Property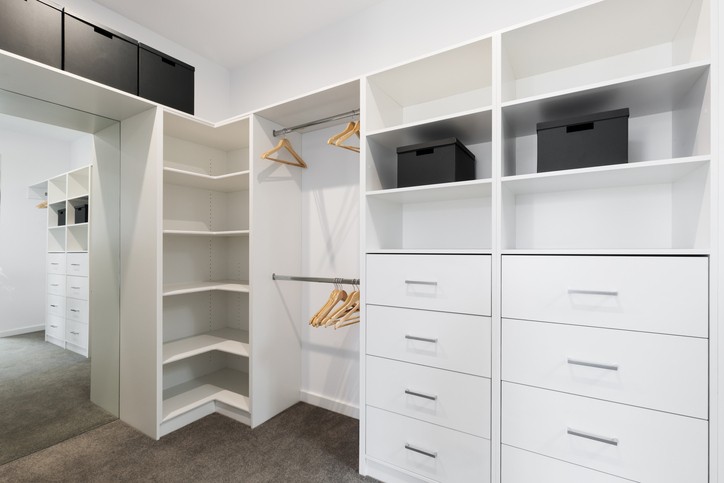 In such a competitive lettings market, landlords need to be doing all they can to ensure that their properties stand out from the crowd. With these contemporary spare room uses, you may find yourself attracting more tenants, who are willing to pay higher rent prices…
Sometimes, you may decide that letting a family-size home isn't working for you. Perhaps you want to let to couples instead of parents with children, or maybe you're looking to avoid new House in Multiple Occupation (HMO) licensing requirements. You may want to let to a group of three students, instead of four.
Whatever your reason for reducing the amount of tenants renting your property, you may find that this leaves you with a spare room in the home. Rather than this being a pitfall, it could work to your advantage.
If the type of tenant you're looking to let to won't require this extra bedroom in their rental home, then you have the freedom to create the perfect spare room that they'd desire.
We've taken a look at some top tips on putting a spare room to good use, to give you fresh inspiration when remarketing your property to prospective tenants.
Read on and innovate:
Level up with a games room 
Whether you're letting to students or professionals, many young tenants will dream of having a games room in their rental property, and they'll likely be willing to pay more for the luxury.
This space provides your tenants with an area to unwind after a hard day's work (or studying). It should be filled with comfortable furniture, a TV area for video games and plenty of room to partake in a variety of activities.
Drift away in a library
Keen readers – young and old – will be truly amazed to find a library in a potential rental home. This quiet space can be used to educate, inspire and relax your tenants.
Not only can you showcase a personal library as practical storage for your tenants' book collections, it can also be highlighted as an ideal spot to get away from the hustle and bustle of every day life.
Dazzle with a home cinema
A home cinema is a common feature in our dream properties – who doesn't want a large screen, blackout curtains and a squishy sofa to replicate the thrill of going to the movies?
Fulfilling this fantasy for your tenants (young professionals will be particularly receptive!) would make fine use of a spare room in your property.
Twirl into a dressing room 
This is certainly more likely to appeal to lovebirds or young parents with a couple of children, but transforming a spare bedroom into a dressing room is a sure-fire way to spark the interests of prospective tenants.
By keeping the décor minimal, with plenty of storage space and large mirrors encasing the room, your property will satisfy a clothes-lover's dreams – it is also a major convenience!
One of the most effective ways of attracting more tenants to your property in a competitive market is to offer something that other landlords don't. Spare rooms can be reshaped into practical and indulgent spaces that take your tenants' modern lifestyles into account.
Use the options above to inspire you into creating a covetable spot that has prospective tenants streaming into your property for a viewing!
Related Posts