Make tenants fall in love with your let with these unique features
Make tenants fall in love with your let with these unique features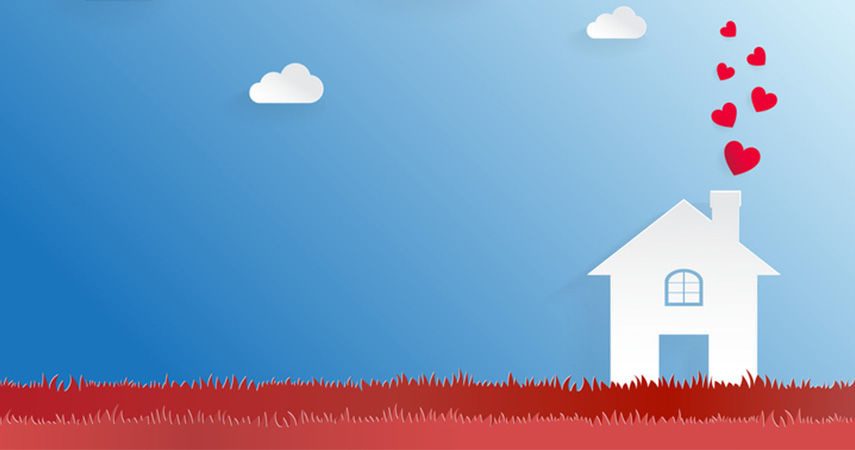 Love may be in the air today, but we've got a different type of matchmaking in mind! This Valentine's Day, we would like to provide you with some tips on how these unique features can make your let stand out and convince tenants that you can provide them with their dream home…
The individual needs of a tenant
There is a need for disabled-friendly homes to rent in the UK. It's considered standard for a house to have multiple storeys, in order to make the best use of the land available, but this does not help those who need wheelchair access.
If your let is a bungalow, you may have the mind-set that the right tenants for your property are the elderly, but bear in mind those with a disability as well. Any condition that prevents an individual from climbing stairs will mean that certain living conditions are required.
If the entrance to the house is at street level and there is ramp access to the door, this will certainly be appealing to those who struggle with steps. On the off-chance that you've invested in a let with a stair lift, this is another key feature to highlight. Also, a spacious shower or a walk in bath will make a massive difference to some tenants. Another desirable option would be if the entire bathroom was a wet room.
Everyone wants plumbing perfection
This is definitely a factor that you might not consider, unless you have encountered issues personally – water pressure! There's nothing more frustrating than going for a shower, and finding it only lets out a pattering dribble. If the showers in your let are capable of letting out a stream of water forceful enough to be considered a light massage, then you certainly have something special that many tenants would be eager to have!
The same goes for taps, as well as how swiftly the water temperature changes from cold to hot. Also pay attention to the length of time it takes for the toilet tank to fill and radiators to heat up.
Spacious rooms will capture their hearts
It's pretty standard for a property with multiple bedrooms to disappoint tenants with a 'box room' that barely fits a single bed. If your rooms are bigger than usual, then this would appeal to families, looking to settle down and make your house their home.
If you are furnishing the rooms, keep it minimal, in order to show off the full potential of the space available.
Security is always important
If you have modern locks on your property, this would also make a great selling point. A working and regularly serviced burglar alarm will provide your tenants with peace of mind.
Having a door chain is another useful security feature. Sometimes mistakes are made, and doors aren't locked when occupants go to bed, so being in the habit of keeping the chain on can provide that extra protection.
Will your property save them money on bills?
What Energy Performance Certificate rating does your let have? By law, it must meet a minimum standard of E, but the higher the rating, the better! The more energy efficient a house is, the cheaper those energy bills will be, which any tenant would be happy about. An updated boiler, double-glazing and sufficient insulation will all help with this. Plenty of guides on achieving a better EPC rating are available on our website, so feel free to take a look!
We hope these tips come in handy, this Valentine's Day, and result in you finding the perfect tenant and developing a long-lasting relationship with them. At the end of the day, we're sure all landlords have a goal in mind to find a reliable and trustworthy tenant. By sending out a positive message about yourself and your let, we hope for you to achieve just that!
Disclaimer: The opinions and views expressed in the above article are those of the author only and are for guidance purposes only. The author disclaims any liability for reliance upon those opinions and would encourage readers to rely upon more than one source before making a decision based on the information.
Related Posts