Tips for finding a suitable letting agent
Tips for finding a suitable letting agent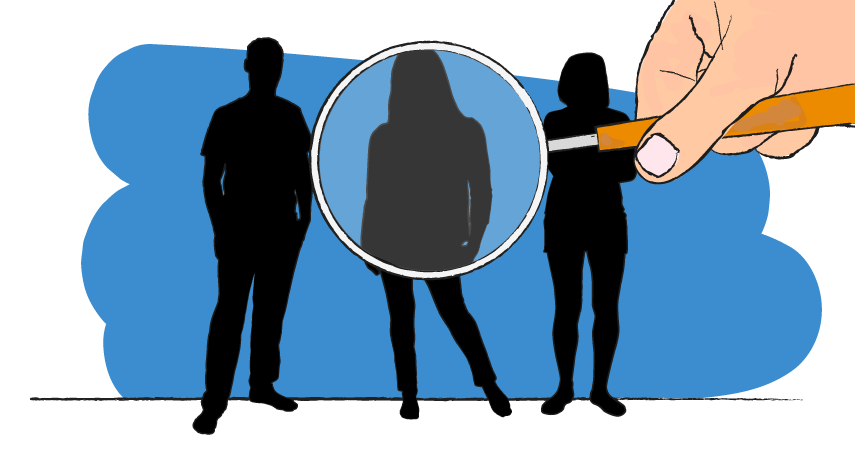 If you've just entered the buy-to-let world or perhaps if you've recently expanded your portfolio, one question you may be asking is whether or not to work with a letting agent. If you decide to do so, you then have the task of choosing a letting agent.
With so many options out there, it can be difficult to know who to go with, but some research can help to put you on the right track. It is worth taking the time to pick someone who will provide you with exactly what you're after.
We've got some tips and important considerations to help you find a suitable letting agent.
How to find letting agents
The first step is finding potential letting agents to consider. Having someone local to your property is often a priority for landlords, so you can start by looking at who operates in your area. You may already have a good idea of this if you're familiar with the area. If not, you can simply go for a walk or drive and see whose names are on all the 'To Let' signs, and who has physical offices in the area.
You can also search online to find potential letting agents. Try searching for "lettings agents" followed by the town, city, or county you're operating in. The first page of results alone can give you a good shortlist to start with. But bear in mind that the top results may not necessarily be the best ones; they may just have a bigger marketing budget, particularly when it comes to the sponsored results at the top of the page.
Another option is to go to websites like Rightmove or Zoopla and search for properties to rent in your area. Each of the results will show you who is letting the property. These websites also let you narrow down your search to a more specific area or properties of certain types, sizes, and prices. This could help you find letting agents that cater to the types of properties that you're letting.
What to consider when choosing a letting agent
Now that you've got a shortlist of letting agents to consider, it's time to do some research to compare them against each other and against your requirements. Here are some questions to ask when comparing letting agents.
The private letting agents sector is still largely unregulated in England, which is why it's even more important to do your research to ensure you find a trustworthy agency. You can check whether the agency is a member of a lettings and management agent licensing scheme. Since October 2014, it has been a legal requirement for all letting agents to be a member of a government-approved redress scheme. This is to ensure that they operate to a certain set of standards.
Letting agents must register with one of the following schemes:
There are other non-mandatory schemes that are also worth considering, such as safeagent, previously known as the National Approved Lettings Scheme. Letting agents should prominently display which schemes they are a part of, but it may also be worth verifying their membership to ensure that they really are members.
What areas do they cover?
Check online or contact each letting agent to find out where their offices are located and what area(s) they cover. Having offices close to your properties could be more convenient for your tenants. Do they solely operate from a brick-and-mortar office or do they also have an online presence?
If you already have a portfolio of properties, make sure they cover everywhere you need them to. If you're just starting out, this will likely be less of an issue, but you might want to bear in mind any expansion plans you have for the future.
Do they offer the services you require?
Think about how hands-on you want to be with your rental properties and tenants, and make sure you know what duties you want the letting agent to perform. The general levels of services that letting agents offer are:
Tenant-find only – The agency will advertise to potential tenants, arrange viewings, and handle moving tenants into your property, including the paperwork involved in this
Tenant-find plus rent collection – As well as the above services, the agency will handle the ongoing collection of rent from your tenants
Full management – The letting agents will handle all the day-to-day management of your property from the beginning to the end of each tenancy
The best option for you will come down to how much time you can dedicate to your properties and tenants. Is being a landlord your main focus or are you doing it on the side of a full-time job? Full management could also be the better option for landlords who live out of the country.
How much do letting agents charge?
Letting agents' fees can either be paid as flat fees or a percentage of your rental income, and they will vary based on the services provided and the area. You don't necessarily want to go for the cheapest letting agents just because they're cheap. But if you find yourself comparing a few potential agents, taking a closer look at the fees they charge could help you narrow down your choices.
How do letting agents find tenants?
You likely want letting agents who will be proactive and efficient in finding new tenants whenever your property is empty. Check how they advertise to find tenants. Do they post ads in local newspapers? Do they use websites like Rightmove and Zoopla? A good letting agent may also have a database of prospective tenants to contact when a suitable property comes onto their books.
You can ask prospective letting agents to give you a rough timeframe of how long it will take them to find you a tenant. This will help you determine how long the property will be empty. If you are worried about your rental property becoming empty for a long period, Unoccupied Property Insurance can help to protect your investment.
Once you have found the right letting agent for you and your property, make it clear what type of tenants you have in mind. This will allow them to be more efficient with viewings and checks to avoid wasting your time.
How do letting agents vet tenants?
It's not just about finding tenants but, ideally, finding reliable tenants who you can trust to pay rent on time and treat your property well. A good agent will fully reference and credit check your tenants, as well as complying with the Right to Rent scheme. Before instructing an agent, find out what checks they offer and when they will be conducted.
Thorough referencing can allow you to check that your tenant should be able to pay their rent on time, helping to ensure they do not fall into rent arrears. However, you may still want to protect your rental income with Rent Guarantee Insurance.
Do they have a good reputation?
Find out what other landlords say about each letting agent before deciding. If you know other landlords, get in touch with them and ask about their experiences with certain agents. Or you can go online to property forums or use social media to ask questions and read opinions, and check if they have reviews on sites like Trustpilot.
Don't forget the tenants' opinions. If you choose a letting agent with a bad reputation among tenants, then this could make it more difficult for you to get and keep tenants. Check Google reviews for a letting agent and for their specific branches to read what people have to say. Again, social media, forums, and review sites are some other good places to check.
Remember that your letting agent can be considered an extension of you as a landlord when it comes to looking after the needs of the tenants living in your property, so you will want to make sure that they are representing you positively.
Will you and your tenant be covered?
Make sure the letting agents are fully aware that the deposit paid by a tenant must go into a deposit protection scheme. Failure to do so could result in a hefty pay-out to the affected tenant. They would be entitled to claim three times the amount of the deposit, plus the original deposit amount.
Also check whether they have client money protection (CMP) insurance. CMP insurance is there to protect the rental money paid by a tenant to a letting agent. It has been a legal requirement for letting agents in England to have CMP since 1st April 2019. Under this scheme, letting agents must hold client money in an account with an FCA-authorised bank and have suitable professional indemnity insurance.
Taking the extra time to research different letting agents before diving into your new buy-to-let business, or when switching letting agents, can improve your chances of a smooth and successful relationship with them.
Find suitable protection for your property
There are various risks associated with letting a residential home. Keep your investment safe, whether it's a single property or a portfolio. Our comprehensive Landlord Insurance can help protect you from financial risks, including accidental and malicious damage by tenants and loss of rent if the property becomes uninhabitable due to an insured event.
The sole purpose of this article is to provide guidance on the issues covered. This article is not intended to give legal advice, and, accordingly, it should not be relied upon. It should not be regarded as a comprehensive statement of the law and/or market practice in this area. We make no claims as to the completeness or accuracy of the information contained herein or in the links which were live at the date of publication. You should not act upon (or should refrain from acting upon) information in this publication without first seeking specific legal and/or specialist advice. Arthur J. Gallagher Insurance Brokers Limited trading as Just Landlords accepts no liability for any inaccuracy, omission or mistake in this publication, nor will we be responsible for any loss which may be suffered as a result of any person relying on the information contained herein.
FP1233-2023
Related Posts