Four property tips to help landlords prepare for potential flooding
Four property tips to help landlords prepare for potential flooding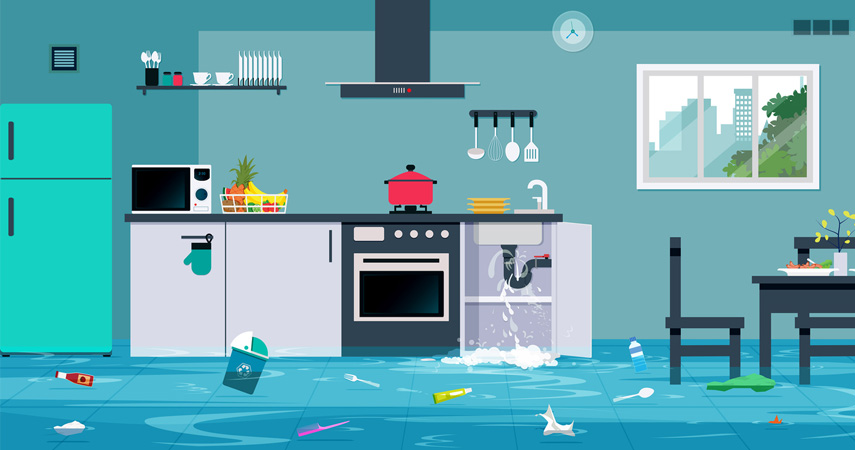 We all know that the UK can experience heavy rain. Certain areas can particularly suffer from such extreme weather. If you can prepare for potential flooding, you may be in a position to act more efficiently.
Too much rain isn't appreciated by anyone, property owners included. It can be particularly difficult for property investors who aren't living in the homes they own. Some landlords might not even live in the same area. As such, we've put together these tips to help you prepare for potential flooding:
1. Check if your home is in a flood risk area
You can't predict the future, as the weather channels prove to us time and time again. However, knowing if your property is in a flood risk area might at least allow you to prepare.
Some parts of the country can be more susceptible to flooding. Properties near the coast or a river might encounter more problems than others.
If you are unsure whether your property is in a flood risk area, the Government provides information on areas that are prone to flooding and those that currently have flood warnings.
2. Find suitable landlord insurance
Being in an area more at risk of flooding can make it difficult to find suitable insurance for a property. To help those looking to take out our Landlord Insurance policy, we have created a Flood Area Checker tool.
Our tool does not provide a guarantee that your property is not and will not become susceptible to flooding, but it will state whether or not our flood cover is available.
3. Prepare in advance for flooding
If you have reason to believe your property might be susceptible to flooding, you can take precautions. Some homeowners may invest in sandbags to use as a barrier during extreme weather. Flood-proof doors and windows are also an option.
It's worth doing some research to find out what your options are, in case of new and improved prevention measures being released
Looking at the outside of the property, you could apply waterproofing sealant to exterior walls. Also consider landscaping your garden and driveway in order to divert water away from your property.
There is no guarantee that these methods will prevent damage, but making suitable choices for your property may help.
If your property is susceptible to flooding, make this clear to your tenants when they move in. You could provide them with a flood plan to help them stay safe if flooding does occur.
4. What to do if your property becomes flooded
If it is safe to do so, turn off the water, gas and electricity when flooding occurs. and move to higher ground.
If your tenants have children, it is especially important that they stay safe and away from the water. You could advise them to keep a set of supplies ready in case of an emergency. This might include blankets, a torch, first aid kit, food supplies, and medication.
Once it is safe to do so, you will be able to enter the property and assess the damage. Our policyholders are welcome to get in touch if you need assistance with making a claim.
Making sure to prepare for potential flooding is important for the safety of your tenants and your property.
Disclaimer: The opinions and views expressed in the above article are those of the author only and are for guidance purposes only. The author disclaims any liability for reliance upon those opinions and would encourage readers to rely upon more than one source before making a decision based on the information.
Related Posts