Top-tips for finding the best tenants
Top-tips for finding the best tenants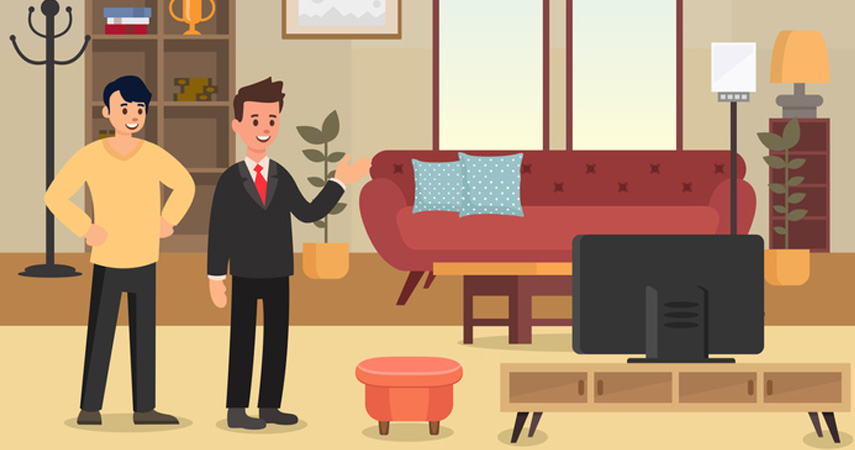 So you have found your ideal investment property. You have completed all necessary legal obligations. You have taken out landlord insurance. Now you are missing just one vitally important component of a successful buy-to-let business-good tenants!
Having the correct tenant for your property is vitally important. Of course, you do not want to let your property to someone who is unreliable or likely to cause damage.
Looking for the perfect tenant can seem like a daunting task. However, there are some simple steps you can follow to ensure you let your investment to the correct person/people:
Research is key-Before passing your keys to potential tenants, it is imperative that you ascertain their previous rental history. Get in contact with previous landlords that your would-be renter has used and ask them relevant questions. These should include if they were reliable with rental payments, if they left the property clean and in a good state of repair or if any complaints were made. In addition, you should ask your tenant to prove their income by providing bank statements. This will prove their ability to stay up to date with their rental costs. Naturally, tenants' circumstances can change unexpectedly, therefore it is a good idea to take out rent guarantee insurance.
Have a tenant in mind-When choosing a buy-to-let investment property and ultimately renting out to a paying tenant, you should have a clear idea of the type of person you are trying to attract. Should you invest in a larger property, you could look to take on a family. You should look at the local amenities in the area, such as transport links, bars and sporting facilities. These features will go a long way to deciding what kind of tenant you should look to attract. Young professionals for example will be drawn to properties close to good transport links.
Honesty is the best policy-It is also important to be upfront with people viewing your property. Be honest with your expectations, including discussion how often you plan to carry out an inspection and if you have sub-contractors to fix any issues that may arise. What's more, you should address topics such as rental payments and all-inclusive bills on the first meeting. This will make sure there are no grey areas to your arrangement.
Disclaimer: The opinions and views expressed in the above article are those of the author only and are for guidance purposes only. The author disclaims any liability for reliance upon those opinions and would encourage readers to rely upon more than one source before making a decision based on the information.
Related Posts