Who is responsible for blocked drains – the tenant or landlord?
Who is responsible for blocked drains – the tenant or landlord?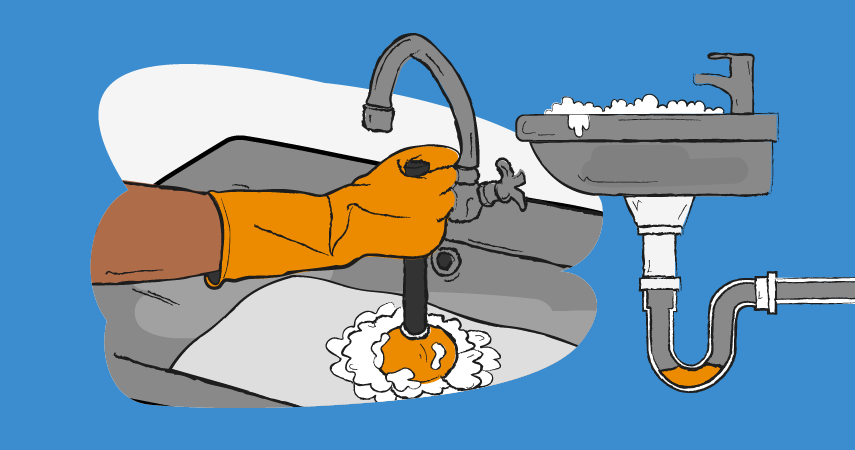 The

Landlord and Tenant Act 1985

states that a landlord must keep the structure and exterior of their property in good repair, including installations for the supply of gas, water, electricity, sanitation, heating and hot water.
However, if the tenant has failed to take proper care, they might be liable for repair work. Clearing blockages can be costly, especially if it's an emergency call out. So, it's worth being clear on when a tenant is responsible for a blocked drain.
As a landlord, you might also want to consider if the problem is your responsibility or the water company's. Generally, if there's a blockage in the sewers, the water company arranges and pays for the work. If the blockage is in the pipework of your property, you (or your tenant) will be responsible for clearing and repairing it.
What is the difference between drains and sewers?
A drain is a pipe that drains water and waste from a building and other buildings that belong with it, such as garages and outhouses.
A lateral drain carries wastewater away from your property to a sewer. It's usually located outside your property boundary, often under a public pavement or road. A lateral drain might run under your property if you share a sewer with your neighbour.
A sewer collects water and waste from the drains of a number of buildings. Some properties have private sewers, but the vast majority are maintained by the water companies.
As a property owner, you are responsible for maintaining or repairing the drains inside the boundaries of your property. You don't have to maintain or repair lateral drains that you share with your neighbour – your water company is responsible for these.
What causes blocked drains?
Collapse: There are many causes of a collapsed drain, including tree roots, wear and tear, and ground movement. The older the building, the older the pipes are likely to be, and when wear and tear gets too much, a drain can collapse.
Repairing a collapsed drain will be the landlord's responsibility.
Clogging: Blockages can be causes by anything from hair building up over weeks and months, grease poured down a sink, and un-flushable sanitary products like wet wipes. In such cases, the fault will likely lie with the tenant, who can be asked to arrange for unblocking or charged for the work if the landlord arranges it.
However, landlords may be required to know the drainage system was clear at the start of the tenancy. As previously mentioned, problems can build up over time, and one tenant's carelessness might not result in a blockage until after they've moved on.
When the material blocking the drain enters from outdoors – garden soil and leaves, for instance – the situation may not be straightforward. Who is responsible for the gardens in the tenancy agreement? Does the agreement specifically require tenants to keep the drains free from debris? It can be a good idea to check that you have such requirements in place and log them on the inventory. Alternatively, if you take responsibility as the landlord, be sure to check them during periodic inspections.
Can I unblock a drain myself?
If you have ready access to a drain cover, it's worth having a look to see if the blockage is visible and there's a chance of digging it out yourself. It's not a pleasant job, but it might solve the problem quickly, especially if it's just a build-up of fallen foliage. If you can't see it, then a flexible drainage rod might dislodge the build-up. However, if the blockage is stubborn, then it might be time to call in a professional.
Find suitable protection for your property
There are various risks associated with letting a residential home. Keep your investment safe, whether it's a single property or a portfolio. Our comprehensive Landlord Insurance can help protect you from financial risks, including accidental and malicious damage by tenants and loss of rent if the property becomes uninhabitable due to an insured event.
The sole purpose of this article is to provide guidance on the issues covered. This article is not intended to give legal advice, and, accordingly, it should not be relied upon. It should not be regarded as a comprehensive statement of the law and/or market practice in this area. We make no claims as to the completeness or accuracy of the information contained herein or in the links which were live at the date of publication. You should not act upon (or should refrain from acting upon) information in this publication without first seeking specific legal and/or specialist advice. Arthur J. Gallagher Insurance Brokers Limited trading as Just Landlords accepts no liability for any inaccuracy, omission or mistake in this publication, nor will we be responsible for any loss which may be suffered as a result of any person relying on the information contained herein.
FP1092-2023
Related Posts