The 12 insurance claims of Christmas
The 12 insurance claims of Christmas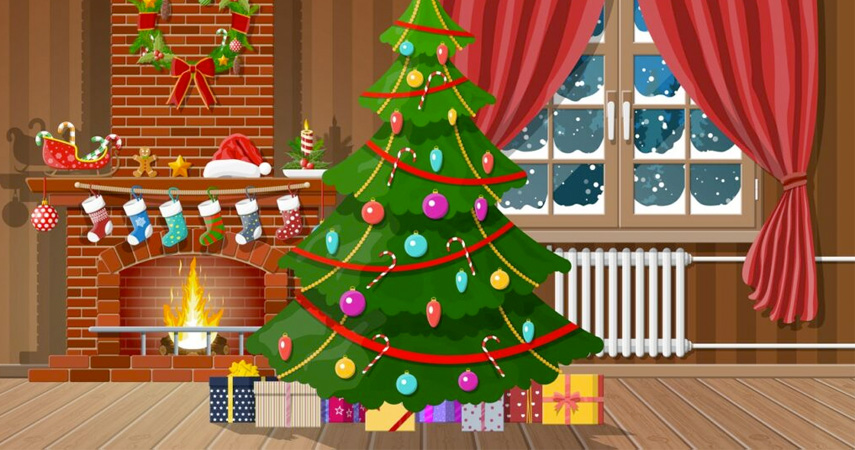 Tis the season to be jolly, to spread peace and goodwill and to enjoy time with family and friends.
However, for property owners and landlords alike, the festive period brings with it extra worry, as December is the busiest month for insurance claims.
An accident while an unruly family member rocks around the Christmas tree or a break in are just two reasons why festive cheer could be in short supply.
Coming together
Of course, we spend more times in our properties at Christmas than at any other time of the year. Whether hosting parties or having family round, there are usually more people bringing with them more hustle and bustle.
In turn, this brings an increased chance of having to claim on landlord or home contents insurance.
Forget the 12 days of Christmas-here are the 12 most common insurance claims of Christmas!
12-Coming through the ceiling  
The festive season sees many of us traipsing up into the loft to fetch trees and decorations. A number of insurance claims are made in December as a result of people accidentally stepping through joists, damaging the ceiling below. Ensure to be careful up there and take a torch if needed!
11-Candles burning out 
A nice scented candle can create a nice Winter ambiance, but they are still a naked flame! Many people end up claiming on their insurance having failed to blow them out after a few too many. Be safe and remember that fire kills.
10-Parents falling over gifts 
Don't laugh-many claims are made from embarrassed parents having fallen over their children's gifts and causing serious damage!
9-Faulty freezers
Sadly, there is little you can do to stop your freezer rejecting the turkey and potentially ruining Christmas dinner! Perhaps consider buying yourself a gift of a new one to save any last-minute hassle!
8-Losing footing from ladders
Again a common occurrence when taking out Christmas decorations from the loft. Many cases occur when someone is trying to be too clever and tip-toeing on the final step. Make sure you are supervised and that the ladder is stable to save any accidents!
7-Drunken forgetfulness
No, not forgotten presents for loved ones. We all enjoy a glass of something special at this time of year, but don't put the dinner on while drunk! It is easy to forget about food after a few glasses of sherry and what's more, it is very dangerous!
6-Faulty lights
Broken or faulty fairy lights, especially on the tree or around presents, could soon turn into a fire. Make sure you unplug your lights when you go out or when you go to bed. You should also be careful not to overload plug sockets.
5-Pipes bursting
Freezing temperatures are one of the biggest reasons for claims on insurance. Cracked or burst water pipes are one of the most common problems and can amount to thousands of pounds worth of expense. Be sure to lag yours and if you are leaving the property at Christmas, leave the heating on a low temperature.
4-Someone else riding off on your bike
A lovely shiny new bike is a lovely gift-but unattended bikes attract mindless fools. Secure your gift with a lock and do not leave it outside if it is not in a garage or well-covered.
3-Wine spillages
Another common issue is someone or something spilling red wine on nice cream carpets or sofas! Again, the end result could be costly, so be sure to put bottles out of reach of children…and pets!
2-Break dancing
Literally. Too much over indulgence can see Mum, Dad or Auntie Sheila break expensive items or even windows!
1-Thieves taking gifts 
It is a sad fact that there are mindless people out there that will not think twice about taking yours and your family's gifts. Of course, there are likely to be lots of new gadgets around in homes this year, so be warned and wary of intruders. Leave lights on, securely lock up and never leave presents on view!
Disclaimer: The opinions and views expressed in the above article are those of the author only and are for guidance purposes only. The author disclaims any liability for reliance upon those opinions and would encourage readers to rely upon more than one source before making a decision based on the information.
Related Posts