The 14 Most Romantic Areas to Purchase Property This Year
The 14 Most Romantic Areas to Purchase Property This Year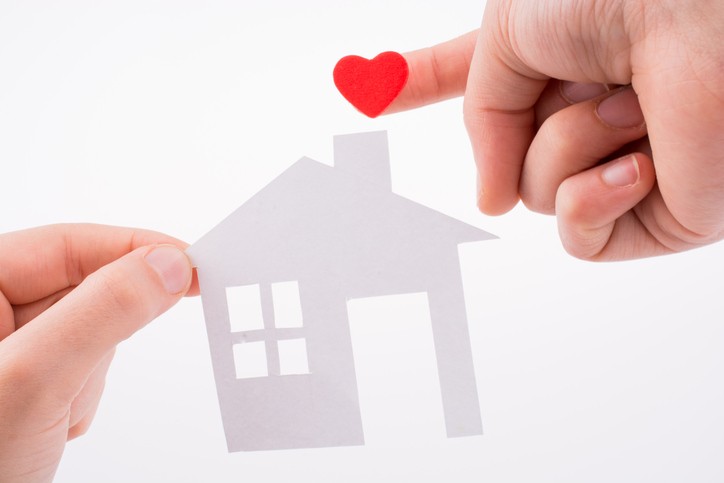 As the day of love fast approaches, the latest research from online estate agent eMoov.co.uk reveals the most affordable hotspots with areas of natural beauty to find the 14 most romantic locations to purchase property this year.
The agent has created a list of the 14 best natural beauty spots across the nation for lovers to buy property this year. The top seven on the list are scattered across the UK and all have average house prices lower than the national average, making them ideal locations to invest.
Mumbles, West Glamorgan: £134,566 
It seems that romance and good values do mix! Topping the list as the most affordable romantic destination is Mumbles in Wales. While there are views of the Swansea Bay, Mumbles itself is charming, with its pastel houses and marine life sightings. Keep an eye out for dolphins, seals and seabirds on your property search!
Carnforth, Lancashire: £147,813 
This is the location of the 1945 film Brief Encounter, where a couple meets on a steam train. But that is only the start of the romance on offer in Carnforth. It is also the starting point for lovers to catch a sunset or a walk along Morecambe Bay – all this for an average house price of £147,813.
Granton-on-Spey, Scottish Highlands: £155,369 
Looking further north to the lush Scottish Highlands, Granton-on-Spey boasts an average property value of just £155,369.
Rhosneigr, Anglesey: £157,922
It is closely followed by Rhosneigr on the island of Anglesey in Wales, which has an average house price of £157,922 and constant views of the seaside – don't forget to pack a picnic!
Paignton, Devon: £184,995
Follow Cupid's arrow all the way down to the coast of the Tor Bay in Paignton, Devon, where properties average £184,995. The picturesque harbours and sandy beaches make it ideal for long, romantic walks.
Bowness-on-Windermere, Lake District and Polperro, Cornwall: £216,000
Next up for romantics seeking quieter and rural property with stunning views is Bowness-on-Windermere in the Lake District, with an average house price of £216,384. Similarly, but further south, is Polperro in Cornwall, a dreamy destination close to turquoise waters and charming cottages, at £216,720.
The City of Edinburgh and Horning, Norfolk: £231,000
In a more urban setting, Edinburgh has an average property value of £231,255 – excluding the castle. A quieter alternative for the same price is the ancient village of Horning in Norfolk, at £231,466. It runs along the water and is in close proximity to Norfolk Broads National Park.
York, North Yorkshire: £236,407
The home of York Minster in the walled city of York has an average house price of £236,407. It is famous for its grandiose medieval cathedral, stained glass and romance.
Stratford-upon-Avon, Warwickshire: £308,810 
For lovers of Shakespearean drama, Stratford-upon-Avon is an alluring choice for homes, romance and theatre, with an average cost of £308,810.
Ringwood, Hampshire: £317,629
The market town of Ringwood in Hampshire, dating back to 961AD, offers access to both the stunning New Forest and a small village atmosphere, providing daily romance.
The Cotswolds: £357,424 
The stunning scenery and villages scattered across the Cotswolds make it a perfect choice for romance lovers. However, fellow romantics have already caught on, pushing the average property value to a hefty £357,424.
The City of London: £790,439
It goes without saying that prime central London's £790,438 average price tag is a real turn off. Although the capital is filled with romance, the house prices are the exact opposite. But a ride on the London Eye is enough to create a spark!
The Founder and CEO of eMoov, Russell Quirk, comments: "With prime central London's property values well above the rest in this list, you can forgive young couples, lovers, or anyone looking to buy an affordable property for giving the capital the cold shoulder this Valentine's Day.
"There are a number of beautiful areas, both urban and rural, across the UK that trump the capital for affordability when shopping for property. Homeowners want to buy something that they love and that they can share with their loved ones without having to pay a fortune – most of these locations are not only affordable, but prices are on the up, so now would be a great time to get on the property ladder and secure that love nest before prices get too out of reach."
Are you looking for your next property love? Maybe one of these romantic hotspots could be the location of your next purchase!
Related Posts