Landlord periodic inspections: A checklist for your property
Landlord periodic inspections: A checklist for your property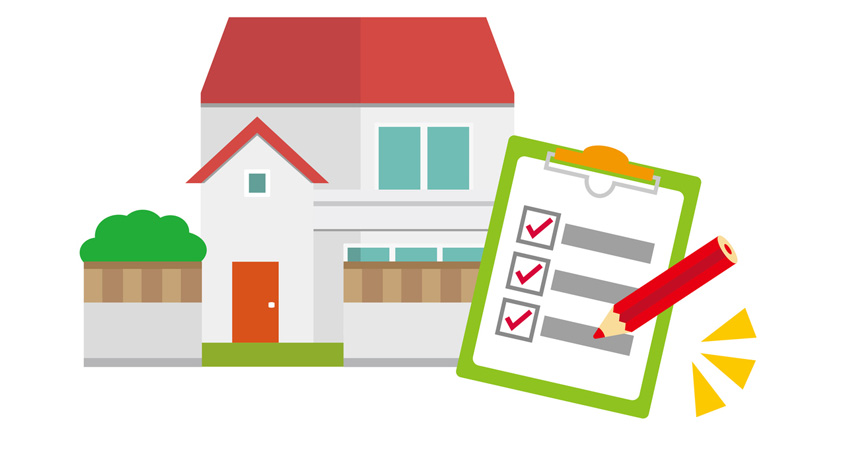 Performing periodic inspections throughout the year can help to ensure that your let is being looked after.
Your priority as a landlord might be to undertake reference checks, have the tenancy agreement signed and the new tenants settled into their new home. However, it's also important to keep up maintenance on the property, which is why periodic inspections are vital.
When to perform periodic inspections
The Landlord and Tenant Act 1985 allows landlords to enter the premises to view its 'condition and state of repair'. However, you must provide the tenant with at least 24 hours' written notice. Also, you can only perform an inspection at 'reasonable times of the day'.
Regular checks throughout the year are vital to ensure maintenance issues are caught as soon as possible. Avoiding unnecessary costs and complaints from the tenants is key. However, you won't want to undertake checks too often, as it could be seen as harassment.
It's at least worth performing periodic inspections seasonally, as the change in weather conditions can cause or unveil issues.
What to look out for
Periodic inspections are handy for three reasons:
Highlighting any repairs that are needed
Checking up on general wear and tear
Ensuring that the tenants are also looking after the property
We've suggested the following tips to help with your inspection:
How clean is your house?
How tenants use the space they're paying for is up to them, so there's no need to point out clutter. However, any food waste left out could attract unwanted pests, which can be an expensive problem to sort out.
Similarly, if they aren't cleaning the property properly, this could result in stubborn and hard to remove stains forming.
Look for leaks
Have a look at the ceilings for any brown or damp-looking patches. If you see signs of water damage, there may be a leak. Also, check taps and any accessible pipes for leakages. Outside of the property, take a look at drains for signs of blockages.
Such issues can be costly to fix and have negative effects on the health of those living in the property, as they could lead to mould growing in damp areas.
Service the appliances
Any appliances included as part of the tenancy should be inspected, to make sure they are still in good working order.
Landlords are legally required to have all gas equipment maintained by a Gas Safe registered engineer. A gas safety check must be done annually. The latest record must be given to the tenant within 28 days of the check.
All electrical systems, such as sockets and light fittings, should also be safe.
Fire safety
A smoke alarm is legally required on each floor and a carbon monoxide alarm in any room with a solid fuel-burning appliance. Test them to ensure they are all still working.
Your local fire and rescue services might be able to offer a Safe and Well visit. This is a free check to identify potential fire risks and provide occupants with a fire escape plan. They can also test your smoke alarms for you.
Illegal activity
Look out for any suspicious behaviour, in case of illegal activity. There's no need to assume the worst, but if anything doesn't seem right it might become a bigger problem if you ignore it.
For example, tenants who are reluctant to allow you to inspect the property could be using it for illegal activity such as cannabis farming.
Remember attics/lofts and basements
If the property has an attic and/or a basement, remember to also check for signs of leaks or pests. You may feel it's an extra hassle, but you may regret not being thorough with your periodic inspections if any problems are left unnoticed.
Check the condition of any windows and interior beams in these areas.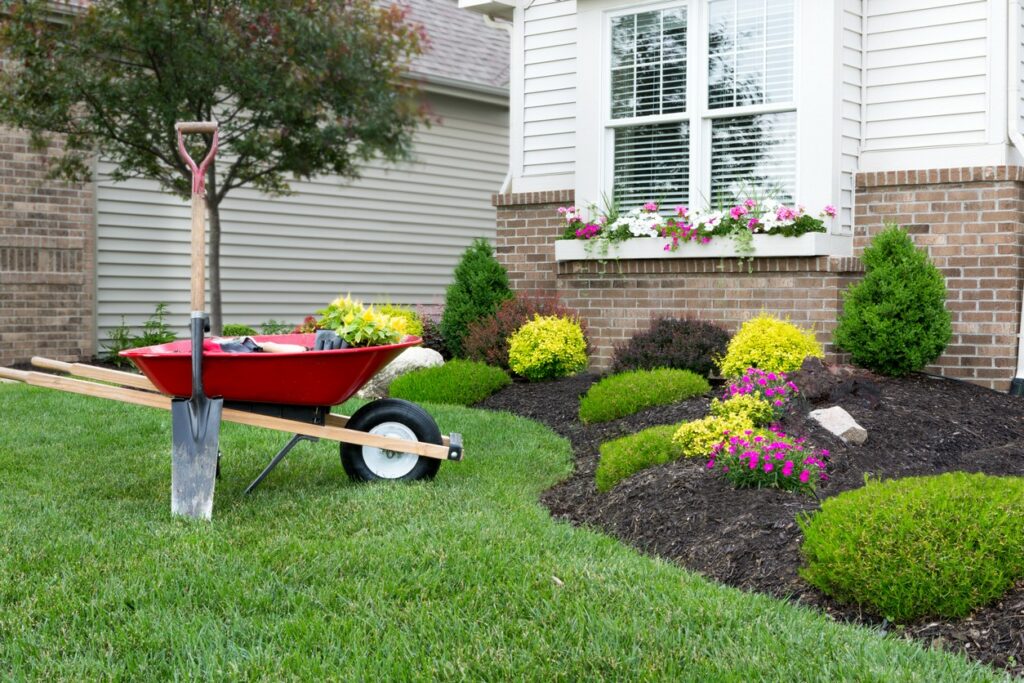 Inspect outside
You may include a clause in your tenancy agreements stating that tenants must also look after the garden. If you do, then you will want to make sure that they are doing as expected.
The outside area should be kept clear of debris and rubbish, as this could lead to pest problems and unwanted wildlife. Check that the lawn and flowerbeds are neat and not overgrown.
The guttering can also benefit from a check to make sure there are no blockages or broken pipes and brackets.
Record the results
It can beneficial to write up a result of all findings. If there is anything wrong with the property, be sure to take photographs to add to the report. Consider doing this on a room by room basis, in order to make sure that nowhere is missed.
If you are using a letting agent, their report will confirm whether a thorough inspection has been undertaken.
Other landlord tips to consider
Relationships need maintenance too!
Get off to a good start by swapping contact details and making sure your tenants know the best method of contact for yourself or any letting agent involved.
Maintaining this relationship throughout the tenancy will make it easier when you need to get in touch to arrange periodic inspections. Most tenants will be understanding and willing to let you look around, but it's always best to be polite and respectful with your request and during the visit.
It is also worth reminding them during check-in that you will be in touch at certain points in the year to arrange future periodic inspections.
What to do if you are refused entry
There are two reasons why a tenant may refuse to allow you into the property. One is simply if they don't know you very well they may feel reluctant to let a stranger into their home (all the more reason to get the relationship off to a positive start). Others might refuse entry because they are trying to hide something they don't want you to see.
If you feel you have done all you can to arrange a reasonable date and time to visit, and they still won't give you permission, you might have to apply for a court order. To enter otherwise could be considered trespassing or harassment.
A Section 21 or Section 8 notice may be used if you need to evict them from the property. However, it's worth bearing in mind that the Government is currently considering scrapping Section 21 from The Housing Act 1988.
Disclaimer: The opinions and views expressed in the above article are those of the author only and are for guidance purposes only. The author disclaims any liability for reliance upon those opinions and would encourage readers to rely upon more than one source before making a decision based on the information.
Related Posts