What will 2019 bring for the Struggling Housing Market?
What will 2019 bring for the Struggling Housing Market?
This article is an external press release originally published on the Landlord News website, which has now been migrated to the Just Landlords blog.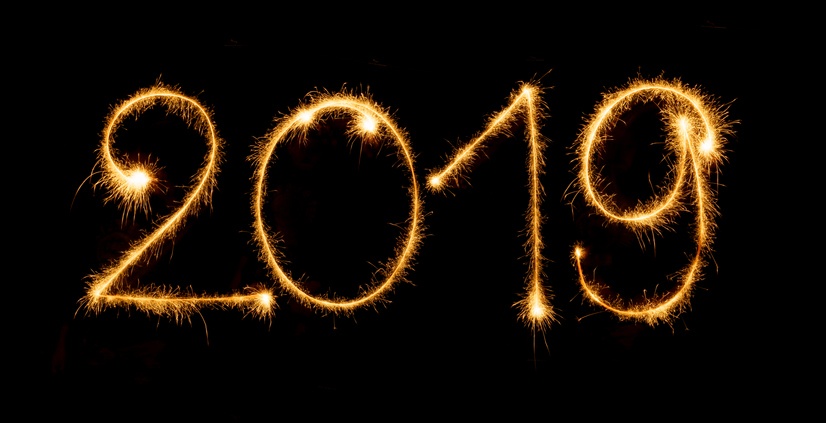 The property industry is looking ahead to what 2019 will bring for the UK's struggling housing market.
We all know that 2018 has been a turbulent year for the housing market, with huge changes across the private rental sector, continued pressures on social housing, and no let up in the difficulties that people face in getting onto the property ladder.
Alexandra Morris, the Managing Director of proptech firm MakeUrMove, discusses the greatest issues that will affect the housing market in 2019:
"It's hard to make any predictions for the housing market without talking about Brexit and its potential implications on all sectors of business.
"Of course, we still don't know whether or not Theresa May's Government will be able to secure a deal that will be beneficial to lenders, tenants, landlords and homebuyers alike, or if we will crash out of the EU with no deal at all.
"The biggest impact of a no-deal Brexit in relation to housing is a potential fall in house prices – the Bank of England has warned that it could lead to a fall of up to 30% in house prices, although this is very much a worst-case scenario. As a result of a fall, even a smaller one, many homeowners could find themselves in negative equity.
"The industry is hopeful that this would be a short-term blow, but I expect that the housing market will slow down dramatically in 2019, as home movers slam the brakes on plans to buy or sell, adopting a wait-and-see policy.
"A fall in house prices because of a no-deal Brexit may provide some opportunities for property to be bought by first time buyers next year. However, because it will be a time of uncertainty, it's likely that people will be more cautious about making commitments such as buying property. Buying conditions may also become more difficult. Instead, it's likely larger landlords will grow in 2019 as they acquire these properties, because they will be able to spread the risk.
"With uncertainty about the rights of EU workers if the UK leaves without a deal, areas of the country where landlords provide accommodation to large EU migrant communities could also be affected next year. If EU workers return to the continent, there will be a host of empty houses and flats. Landlords will be hit financially if they can't find new tenants to let the properties.
"This will have a knock-on effect on rental prices. In areas where there is then an oversupply of rental properties, landlords will be forced to reduce rents or sell.
"On the other hand, leaving with a good deal could drive the market upwards in the latter part of 2019, as strengthened consumer confidence leads to stability, which is what we need in the industry right now, after such a prolonged period of uncertainty.
"If Theresa May can secure Parliament's approval on her deal with the EU, we will have until December 2020 before anything fundamental changes, and, during this transition period (which could yet be extended), we will still be subject to existing EU regulations, giving the industry a much-needed adjustment period."
The tenant fees ban
"The private rental sector has undergone significant changes in 2018, and there's no sign this will change in 2019. Tenant fees legislation continues to progress through Parliament, and could be the biggest change the sector has seen for decades.
"We're confident tenant fees will be banned in 2019, but, although this has been hotly anticipated for spring, I predict that it will be autumn by the time anything comes into practice.
"Whilst we always welcome regulation to support tenants, it needs to be carefully thought through. The bill has a much wider impact than simply removing tenant fees, and it's likely to have many unintended consequences. In 2018, we carried out research and discussed this matter with our landlords and tenants to gauge their response, and, whilst landlords are understandably nervous, it's clear many tenants don't appreciate the additional long-term costs they are likely to face, with 85% of tenants saying they don't understand the ban and a quarter unaware it could lead to a rent rise.
"Our fear is that, while the Government's intention was to make the private rental sector more affordable and fairer for tenants, they will likely end up worse off. Unless letting agents can transform their business models, many landlords, particularly the smaller landlords – who make up the biggest proportion of the private rental sector and often operate on very tight margins – will be forced to raise rents to cover the increased costs they will incur as a result of the bill.
"We are working hard to develop a new technology solution, which will ensure that our landlords don't face additional costs, and, as a result, tenants who rent their properties through our portal won't have to shoulder any rent increases."
Section 24
"The introduction of Section 24 has had huge implications for UK landlords, and will continue to in 2019.
"The act, which started in April 2017, is being phased in gradually over four years. It means that mortgage, loan and overdraft interest costs will not be considered when calculating taxable rental income, and will ultimately see many landlords paying more tax on their property income.
"As per the tenant fees ban, this could mean that smaller and accidental landlords, who operate on small budgets, could end up passing these costs to tenants by increasing rents. Considering that these landlords are currently propping up the UK housing market, the act spells disaster for the housing market as it rolls out throughout 2019."
Electrical safety
"Next year, we hope to finally see new legislation introduced which places more focus on electrical safety within the private rental sector.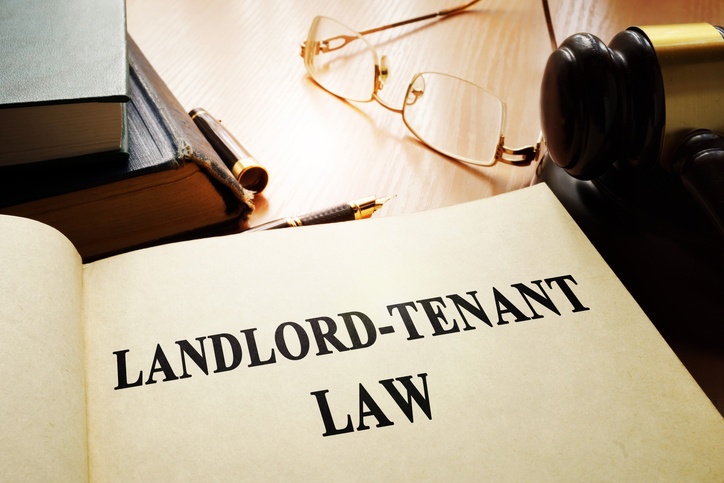 "2018 saw an initial consultation by the Government on making the five-year Electrical Installation Condition Report (EICR) mandatory for all landlords.
"However, with research by the Government showing that tenants are more likely to face electrical shocks and fires caused by electrical faults in their private rental property than those in social housing, it needs to be clear to landlords exactly what their responsibilities are when it comes to electrical safety. The current legislation is confusing and can cause misunderstanding. For example, landlords are not required to have an electrician carry out an annual inspection for their portable appliances, but they do have an obligation to check their safety throughout the tenancy and not just at the start.
"We welcome any changes by the Government which make electrical safety a mandatory aspect for landlords, as it will ensure both the landlord and tenant are protected, should any electrical faults arise.
Continued uncertainty
"The housing market is currently suffering from market failure. This is one of the biggest problems our economy faces next year.
"A major worry for 2019 is that, with Brexit and other issues dominating the agenda, the Government will be distracted, taking their attention away from solving the problems we already have in the housing market.
"We saw this in the 2018 Budget, where, despite the complete failure of the housing market, only small concessions were made on housing.
"What's more, the Chancellor announced that the Government is going to consult on lettings relief, with a view to reducing the amount of Capital Gains Tax relief that landlords get.
"The move will particularly affect the UK's accidental landlords in the coming year, many of whom purchased at the height of the market and are renting out their properties after being unable to sell them. This is a phenomenon that picks up when market activity slows, exacerbated by a reluctance among buyers to commit to a big property purchase, which is largely being driven by Brexit uncertainty, and the fear of a no-deal Brexit related crash.
"If, after the consultation in 2019, as the Chancellor outlined, the relief only applies where the owner is sharing occupancy of the home with the tenant – and the final period of exemption from Capital Gains Tax is reduced from 20 months to nine months – the Government will be actively discouraging stock into the private rental sector.
"This suggests the Government will continue to move in the direction of professionalising the market in 2019; they appear to want to reduce the numbers of private landlords and replace them with larger portfolio landlords, who run their properties as a business.
"If this is true, smaller landlords, who make up over 90% of the market, will be continually penalised. The Government needs to realise the true value of these landlords fast, and bring in legislation to support them, or they risk a mass exodus of smaller landlords from the rental market."
What do you think of Morris' predictions for the 2019 housing market?
Related Posts