What if there was an Airbnb for Longer-Term Rental?
What if there was an Airbnb for Longer-Term Rental?
This article is an external press release originally published on the Landlord News website, which has now been migrated to the Just Landlords blog.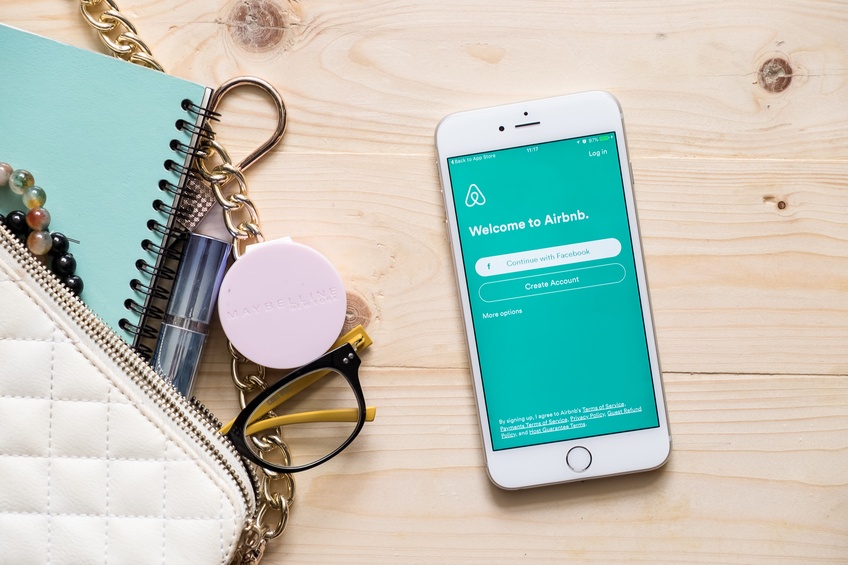 We are living in the age of Airbnb, the age of simple and hassle free letting. It's had its criticisms and its issues since launching in 2008, and experienced slow growth in the beginning, but now it's here and used and loved by many. However, now, we're seeing it opening up grey areas in private rental, grey areas that can be cleared up with the introduction of a certain new platform, Letproof.com.
It's fairly common for individuals to buy up housing in certain areas with the sole intention of renting them out on Airbnb. Of course, this was not the initial purpose of Airbnb and this is not to the liking of many of the residents in those areas. So, in Greater London, there has been, as of 2017, a 90-day limit introduced to stop households being let out on Airbnb as their sole purpose, all year round. Scotland is now calling for this to be introduced there too.
Airbnb has blurred the lines between entrepreneurial homeowners and landlords. The key thing that has been highlighted by the rise of the Airbnb-er is that there is a defined need out there for direct letting between landlords or hosts and their tenants.
Some landlords have taken to using Airbnb to let out their properties for short-term holiday lets. A report by the Residential Landlords Association (RLA) showed that, for 34% of landlords asked, the changes to section 24 mortgage interest relief were the reason for them making this decision, the need and desire to reduce their costs. However savvy this choice may seem, it's important that landlords are aware of their mortgage restrictions and that they are not in any way violating their terms. A landlord may have a buy-to-let mortgage, but this usually states that the property has Assured Shorthold Tenancy (AST) arrangements, which is usually six months-plus at any one time – longer than your average holiday let.
Equally, those renting out their homes via Airbnb, when on holiday themselves etc, may too be violating the terms of their mortgage. A residential mortgage may not allow for the property to be used for short-term letting at all.
The Airbnb model means less cost for landlords, no paying letting agents for compliance checks, no tenancy renewal fees to be paid, just a do-it-yourself, simple to use platform where landlords can find holidayers, or short-term tenants themselves.
This really highlights the need for this kind of platform, this simple to use, landlords and tenants only, Airbnb style platform, but not only for holiday lets, for longer-term tenancies too; for landlords not wishing to violate their AST agreement mortgage. True, they may not then be avoiding section 24 tax relief changes, but they will be avoiding the letting agent fees, and they will be benefiting from the satisfaction and freedom of arranging the tenancy themselves, as they would through Airbnb. This flexibility can be found, and the place to do it? Leptroof.com!
Letproof.com is offering exactly that, the functionality and the flexibility; a cost effective platform for landlords and tenants wanting more than just a holiday rental, but a short, or long-term rental without any agents or middle men.
Try it, test it and spread the word.
If you'd like to get your property on to the site over the next month and avoid the sign up free, you can contact them here at info@letproof.com!
Related Posts