Amount of Detached Houses Being Built Increases
Amount of Detached Houses Being Built Increases
This article is an external press release originally published on the Landlord News website, which has now been migrated to the Just Landlords blog.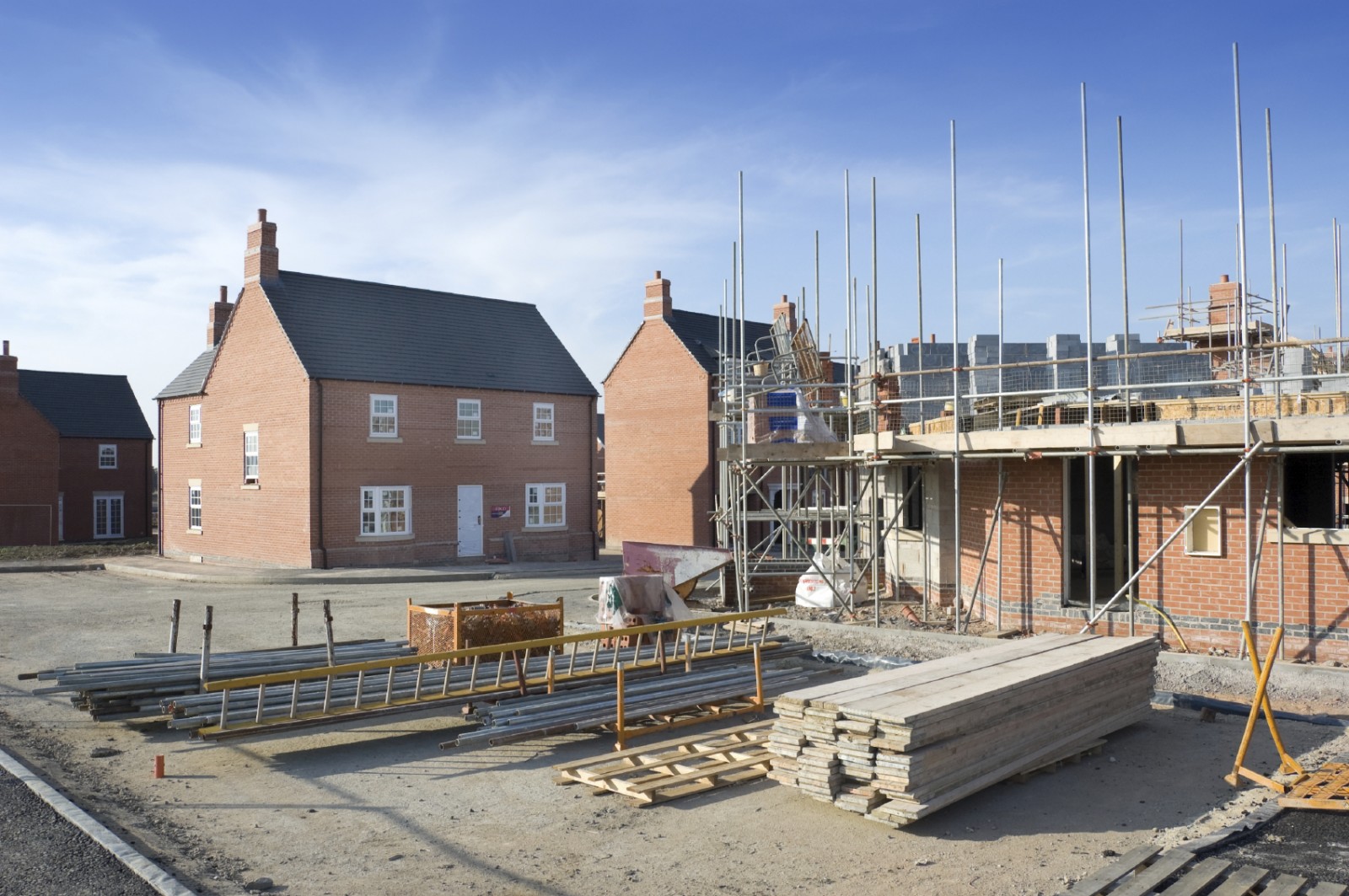 The number of detached houses being built now is higher than it was in the property boom of 2007, it has been revealed.
According to the National House Building Council (NHBC), detached properties have made a "comeback", as 38,113 new build detached homes have been registered in 2014. This is the highest figure for houses of this type since 2004.1
Including all property types, 145,174 new build homes were registered around the UK last year, representing a 9% rise on 2013 figures and the highest annual rate since 2007.1 This data arrives as the economy continues to improve.
Many parts of the UK have been surpassing London in terms of the annual percentage growth of registered new builds. Yorkshire and Humberside, Wales, Northern Ireland, the West Midlands, and the South East have all outperformed the capital.
The strongest percentage increase was seen in Wales, where the amount of registrations rose by one third (33%) on 2013 figures.
The NHBC noted that London experienced "exceptional"1 growth in new build numbers in 2013, and that 2014 figures corresponded more to those seen elsewhere in the country.
However, the amount of new builds registered in London was still up by 10% on 2013 recordings, as 28,733 were listed in 2014.
Property types registered in 2014
| | |
| --- | --- |
| Home Type | Percentage1 |
| Bungalows | 1% |
| Detached houses | 26% |
| Flats and maisonettes | 33% |
| Semi-detached houses | 22% |
| Terraced houses | 18% |
The only region to see an annual drop in new build registrations in 2014 was the East of England, which experienced a 6% decrease.
The NHBC's research is taken from builders who construct about 80% of all homes in the UK. They are required to register each house with the NHBC before building, which means that the figures relate to houses that will be built in the coming months.
There has been a 24% rise in 2014 on the number of detached homes being registered, compared to 2013 data.
Detached properties now account for over one quarter (26%) of all new build homes. Flats and maisonettes still make up the largest section of houses being built, at one third (33%).
In 2008, around half (49%) of all new builds were flats, and only 15% were detached.1
Homes registered in 2014 compared to 2013
| | | |
| --- | --- | --- |
| Region | New Homes Registered | Change on 20131 |
| Wales | 4,740 | 33% |
| Yorkshire and Humberside | 8,625 | 24% |
| Northern Ireland | 2,474 | 17% |
| West Midlands | 12,241 | 16% |
| South East | 21,172 | 11% |
| London | 28,733 | 10% |
| Scotland | 11,003 | 9% |
| East Midlands | 11,637 | 8% |
| South West | 14,281 | 5% |
| North West | 11,522 | 3% |
| North East | 5,296 | 2% |
| East of England | 13,500 | -6% |
Chief Executive at the NHBC, Mike Quinton, says: "It looks like the detached home is making a comeback… Following an oversupply of flats outside London over the last decade, the growth in detached homes is restoring balance to the country's housing stock."
48,685 flats were registered last year, signalling a 5% rise on 2013, but only just over half of the 90,221 flats recorded in 2007.1
The amount of semi-detached homes being registered also rose by 12% on 2013 figures, to 31,650.1
However, the figures for bungalows and terraced houses dropped annually. 26,600 terrace properties were registered in 2014, a 2% yearly decrease. 2,058 bungalows were recorded, a 16% decline.1
Despite a rise in new builds, the NHBC says that 2014's numbers are still below the 153,000 per year averages seen in the last four decades.1
Quinton adds: "We are still building below the levels seen before the economic downturn and below what this country needs. With the general election just three months away, it is therefore very encouraging that housing remains a top priority for all the main parties."1
Brandon Lewis, housing minister, says: "Today's figures clearly show how our efforts have got the country building again… We have turned around a broken housing market, including introducing schemes like Help to Buy to help homeowners get on the housing ladder and investing billions in affordable house building."1
1 http://www.dailymail.co.uk/news/article-2932571/Detached-housing-makes-comeback-Number-built-higher-height-2007-property-boom-developers-away-flats.html
Related Posts