Annual house price growth slowed in September, Nationwide reports
Home » Uncategorised » Annual house price growth slowed in September, Nationwide reports
Annual house price growth slowed in September, Nationwide reports
This article is an external press release originally published on the Landlord News website, which has now been migrated to the Just Landlords blog.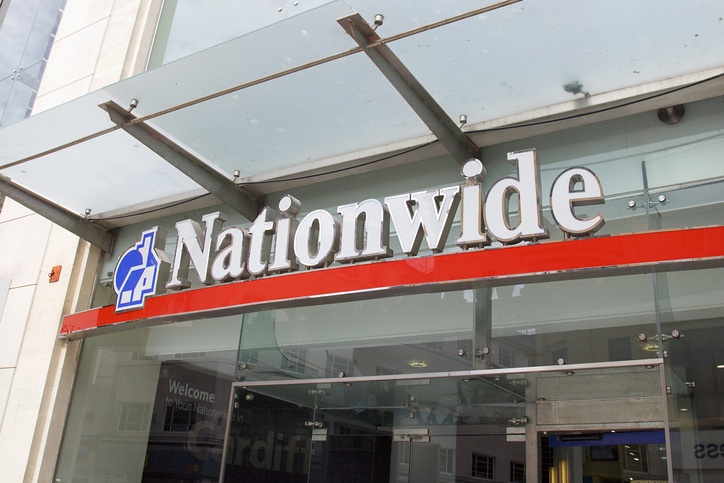 The first Autumn House Price Index from Nationwide in 2021 shows annual growth slowed in September but remains in double digits.
The highlights of Nationwide's latest report include:
Annual house price growth slowed to 10.0%, from 11.0% in August
Prices only changed slightly month-on-month, after taking account of seasonal factors
Wales and Northern Ireland were the strongest performing regions in Q3, and London was the weakest
Iain McKenzie, CEO of The Guild of Property Professionals, comments: "Autumn is traditionally a time that estate agents see a rush to buy as buyers try to get settled in a new home ahead of the festive season.
"It offers hope to buyers that we are seeing a slower pace in house price growth compared to last month, but the annual rise is still staggering compared to last year, when there were more financial incentives available.
"London still remains the area with the slowest growth, perhaps owing to the city already priced out of reach for many first-time-buyers, as well as a smaller demand to buy. That could change though in the coming months, as we reach the tail end of the pandemic and workers and foreign investment return to the capital.
"Much of the growth we see around the country though is largely driven by a shortage of stock, as many estate agents are still trying to entice homeowners to sell.
"If you are looking to sell, now is still a good time to put your home on the market, with some of our members seeing instances of houses being both listed and sold on the same day."
Lucy Pendleton, property expert at independent estate agents James Pendleton, says: "The market is turning a corner and the froth has come off. It is certain that the rally will dip below the 10% annual growth threshold as we head further into winter.
"London continues to look relatively unenergetic compared to the rest of the country, even slowing significantly on a quarterly basis, but those high valuations in the capital continue to make wider comparisons unhelpful.
"A reality check was probably needed nationwide, and it's London that is probably more ready to take its medicine. Vendors in the capital have been forced to compose themselves over the past month and more sensible asking prices will ultimately help to underpin demand and transaction levels as we move into 2022.
"The air was sucked out of the room in September for those sellers who'd come to market thinking they call the shots. Only around one in ten properties is now achieving agreed sale prices that could be described as sitting at the optimistic end of the range, despite that being a common occurrence only a couple of months ago.
"Property is still in short supply but that factor no longer appears capable of producing a bubbly market. Chancing your arm with a 10% premium at listing is no longer a sensible strategy. Stories we heard of people queuing up outside estate agents during the mini-boom so they could be first in the door are now a distant memory.
"Any vendor chasing a golden ticket is quickly realising they need to be realistic if they actually want to transact. It's in environments like this, as the market puts its serious face back on, that more agents start turning away instructions in greater numbers. Greedy owners of homes that don't sell are a serious waste of agents' time and resources.
"While this game that over-excited vendors play with asking prices is fading, average agreed sales prices are still not falling. Buyers wanting to flip their lifestyles with a move to a new and different home are still coming through because not everyone felt they needed to act immediately.
"There are still plenty of people registering to buy and they still have the same motivation to move that they did six months ago."
Karthik Srivats, co-founder of mortgage lender Ahauz, says: "The house price rally has clung onto double-digit growth but it is slowing. First-time buyers will be paying particular attention to the much softer monthly performance, which shows house price growth at a virtual standstill in September despite a sturdy 2% advance in August.
"This will come as a relief for first-time buyers who have been caught totally by surprise over the past year as the market has taken off. They've seen their budgets hammered in real terms and, while they've been helped by low rates and government support over the past year, gains in property values across the country have more than outweighed that leg up.
"With the ratio between take-home pay and house prices stretching at the seams in most UK regions, it's unlikely that first-time buyers will see their buying power restored any time soon.
"There is still just so much demand, and so little stock, that any potential decrease in house prices might never come to pass with inflation pressures stealing more headlines by the day. All they can hope for is to have more disposable income, but with the gas bills that we are likely to face this winter, even that might be a wish too far."
Nicky Stevenson, Managing Director at national estate agent group Fine & Country, comments: "The market has been running white hot for most of the year, and that remains the case as we enter the autumn.
"The slowdown in annual growth is so modest it barely registers and, looking ahead we expect the impact of the stamp duty holiday ending to be muted.
"While exuberant spending may soften if the economic outlook becomes more uncertain, the housing market, with its dual function of necessity and investment for most households, shows no signs of vulnerability. Underlying factors suggest annual house price growth will remain solid into next year.
"A desire for more space with greater amenities has become a necessity for many families and first-time buyers are more anxious than ever to get a foot on the ladder.
"Record low interest rates, an imbalance in supply and demand, and government incentives should ensure the market remains buoyant."
Related Posts