Annual House Price Growth Steady in September and Q3
Annual House Price Growth Steady in September and Q3
This article is an external press release originally published on the Landlord News website, which has now been migrated to the Just Landlords blog.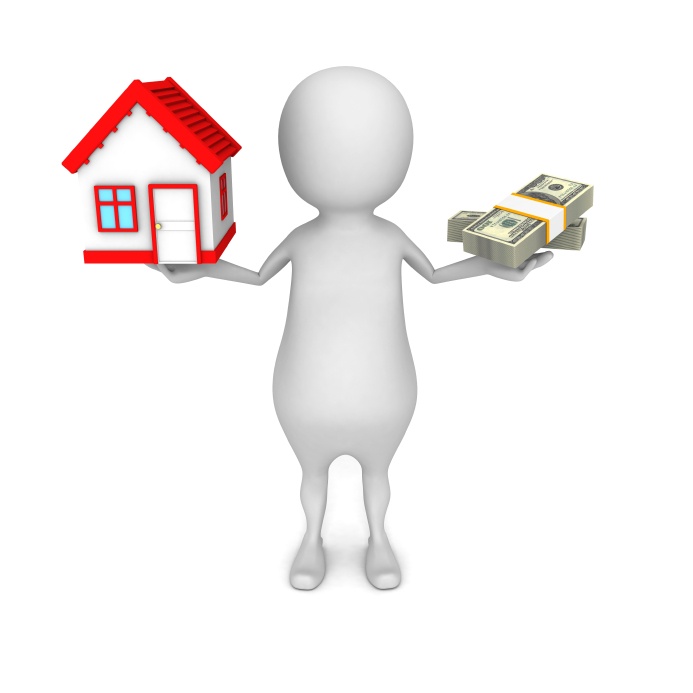 Annual house price growth was steady in both the month of September and third quarter (Q3) of the year, according to the latest House Price Index from Nationwide.
The latest report covers the monthly data for September, as well as quarter-on-quarter figures for Q3, which cover the three months to September.
Monthly data 
The average house price increased by 0.3% in September, which is up from the decline of 0.5% recorded in the previous month. However, annual house price growth between August and September remained steady, at an average of 2.0% for both months.
The average house price across the UK now stands at £214,922.
Robert Gardner, the Chief Economist at Nationwide, comments: "Annual house price growth was stable in September, at 2%. Indeed, annual house price growth has been confined to a fairly narrow range of 2-3% over the past 12 months, suggesting little change in the balance between demand and supply in the market.
"Looking further ahead, much will depend on how broader economic conditions evolve, especially in the labour market, but also with respect to interest rates. Subdued economic activity and ongoing pressure on household budgets is likely to continue to exert a modest drag on housing market activity and house price growth this year, though borrowing costs are likely to remain low."
He adds: "Overall, we continue to expect house prices to rise by around 1% over the course of 2018."
Quarter-on-quarter figures
On a quarterly basis, the average house price increased by 2.1% in the year to Q3, which is down only slightly from the 2.2% rate of growth recorded in Q2.
Regional house price growth was slightly more varied in Q3, however, though Southern England continued to see more subdued rates of growth.
Yorkshire and Humberside was the top performing region of the quarter for the first time since 2005, with the annual rate of growth picking up to 5.8%.
Northern Ireland also saw annual price growth strengthen, to an average of 4.3%. Wales experienced a slight softening in growth, with prices up by 3.3% year-on-year. Price growth also slowed in Scotland, from a rate of 3.1% in Q2 to 2.1% in Q3.
The Outer Metropolitan, London and North all recorded small annual price declines, with the North being the weakest performing region, after prices fell by an average of 1.7%.
England witnessed a 0.6% quarter-on-quarter rise in Q3, with prices up by 1.4% compared to the same quarter last year.
For the sixth consecutive quarter, price growth in Northern England exceeded that in Southern England. While the North saw prices drop, other regions, such as Yorkshire and Humberside and the North West, experienced accelerated price growth, meaning that overall prices in Northern England were up by an average of 4.1% annually.
Meanwhile, in Southern England, both London and the Outer Metropolitan regions saw prices decline year-on-year, leading to overall price growth in the South slowing to just 0.3%. However, looking at price levels, there is still a significant gap, with the average price in Southern England standing around twice that in Northern England.
Gardner gives his thoughts on the quarterly statistics: "Overall, UK house price growth remained broadly stable, but regional house price developments were more varied.
"For the fifth quarter in a row, London prices fell in annual terms, though the decline remained modest, at just 0.7%. Indeed, prices in the capital are only 3% below the all-time high recorded in Q1 2017 and are still more than 50% above their 2007 levels."
He continues: "The Outer Metropolitan region also saw a slight year-on-year fall, with prices down 0.3% in Q3. The weakest performing region was the North, where prices were down 1.7% year-on-year.
"Yorkshire and Humberside was the strongest performing region in England, and also the UK, with prices up 5.8% year-on-year. The East Midlands continued to see relatively strong growth, with prices up 4.8% year-on-year."
Gardner explains further: "Northern Ireland saw a pick-up in annual price growth to 4.3% and was the best performing amongst the home nations. Wales saw a slight softening in growth, with prices up 3.3% year-on-year. Price growth also slowed in Scotland, from 3.1% in Q2 to 2.1%.
"England was again the weakest performing nation, with prices up 1.4% year-on-year."
Comments 
James Newbery, the Investment Manager at property investment platform British Pearl, responds to the index: "What's striking is that we are still a nation divided. Growth since the financial crisis has been incredibly uneven, with many regions still struggling to get back to where they began, whereas London has powered ahead. That means there are still opportunities out there, but they must be chosen carefully.
"What's significant is that, even in the market that has cooled the most — London — prices are still very close to all-time highs. It has been a gentle softening over what is now a relatively long period, and you can partly credit Help to Buy and a weaker pound with warding off a convulsion in prices. A market that balloons then falls back hard is something all buyers fear, but the capital may well have dodged this eventuality against the odds.
"People's confidence in the Government to deliver the Brexit result they want might be waning, but economic factors and buyer incentives still mean deals in the capital add up on paper."
The Founder Director of independent estate agent James Pendleton, Lucy Pendleton, also comments: "London looks like the sick man of the UK on paper over five quarters, but the capital is in more a holding pattern than stuck in a rut. Prices in the capital have corrected, but sheer weight of numbers means price tags don't have to sink far to pick up renewed interest.
"The market is playing pinball nationally between annual growth of 2% and 3%. It has the distinct look of a herd waiting to see what's going to happen next before it decides which way to go. People are waiting to see whether the Brexit gods deliver us a very bad Brexit or just a tumultuous one.
"Politics has come to the kitchen table whether people like it or not and estate agents are already talking about Christmas coming early, but it's next year they're talking about.
"The festive season always delivers a slowdown and Brexit promises to deliver a second in March, with no mulled wine in sight. All eyes will be on how this affects buyer sentiment as we hit the usually busy post-Christmas period. We are expecting to be coasting into December, with annual growth still coming in at double the Nationwide's prediction for the year, but wait-and-see could still be the order of the day come January, and that could severely dampen confidence."
Steve Seal, the Director of Sales and Marketing at Bluestone Mortgages, gives his thoughts on the figures: "It is sadly the case that continued house price growth is limiting aspiring homeowners' ability to take the first step onto the property ladder. This continued – albeit at a slower rate than previous quarters – is testing the affordability of many aspiring homeowners, who find themselves barred from affordable mortgage rates with high-street lenders because of circumstances beyond their control, such as a divorce or an illness.
"As an industry, we need to ensure that aspiring homeowners are made aware of the options available to them and that they have access to appropriate resources."
Related Posts