Property industry responds to August 2020 Government UK House Price Index news
Home » Uncategorised » Property industry responds to August 2020 Government UK House Price Index news
Property industry responds to August 2020 Government UK House Price Index news
This article is an external press release originally published on the Landlord News website, which has now been migrated to the Just Landlords blog.
The latest UK House Price Index from the Government has been published, revealing an increase in the price properties are being sold for.
The average UK house price is at £239,196, which is up 2.5% in the year to August 2020.
Director of Benham and Reeves, Marc von Grundherr, commented: "Explosive levels of buyer activity at the front of the sales process is continuing to yield a consistent increase where sold prices are concerned, albeit at a less headline-worthy rate of growth.
"Never the less, the UK property market is continuing to defy wider economic turmoil and build on the momentum seen since the market reopened.
"London certainly seems to be picking up the pace despite a reduction in demand due to orders to work from home where possible. However, as the months have gone on, we've seen the green shoots of international demand start to return and it seems as though this is now aiding a house price revival in the capital."
Managing Director of Barrows and Forrester, James Forrester, commented: "More positive signs where house price growth is concerned but we're also seeing the market start to buckle under the weight of stamp duty fuelled activity and this could have repercussions over the next few months.
"If you're not yet in the midst of your property purchase, the chances are you won't complete in time to secure a stamp duty discount. As more homebuyers realise this is now the case, we should see the mad scramble of recent months start to reduce and market activity at the front end of the transaction process start to return to some level of normality.
"Of course, with so many purchases already stuck in the hopper, the UK property market has plenty of fuel to see it through the quieter winter months and so while activity might start to fall, it's likely the rate of house price growth will remain strong over the remainder of the year."
Matthew Cooper, Founder & Managing Director of Yes Homebuyers, commented: "While the market remains buoyant at present, we're starting to see the repercussions of another ill-thought-out attempt by the Government to stoke the fires of house price growth. The current stamp duty holiday has led to a huge uplift in demand which has helped boost market sentiment, there's no doubt about that.
"However, we're now seeing huge delays at the legal stage of the selling process as those operating within this segment of the market have become overwhelmed and are ill-equipped to service such demand levels.
"As a result, thousands of homebuyers who thought they were due to save thousands in stamp duty, will now be left wondering if this will be the case. For many of them, it won't and we could see a sharp decline in market health as many pull out of a sale, while others refrain altogether."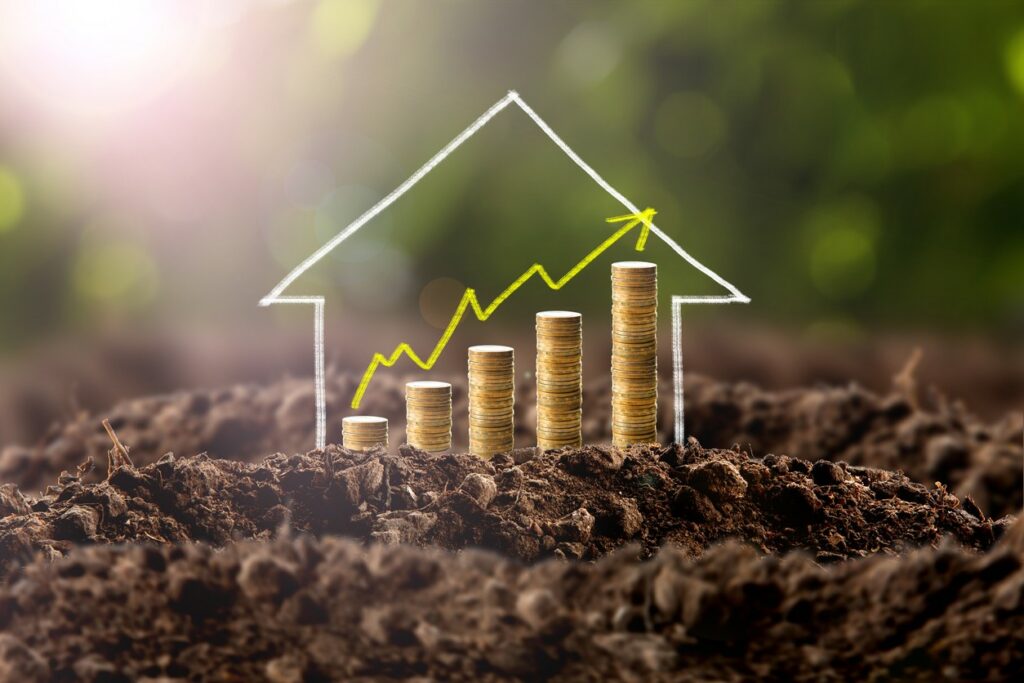 Nicky Stevenson, Managing Director at national estate agent group Fine & Country, says: "Here is official confirmation that the market did indeed get up to a canter over the summer months. The annual rate of growth soared as buyers frustrated by lockdown and lack of space crammed into the market in search of larger properties. That alone explains this year's sudden rally, as the stamp duty holiday was only introduced in July. A lag will mean any extra demand it created will not be seen in the Land Registry figures before the end of the year.
"The question is how long this surge can last, with speculation already swirling that the market is set for a fall. Such predictions are probably premature.
"Though strong growth like this will be temporary and we will soon be entering the traditionally quieter winter period, there are reasons to suspect that this is no ordinary autumn.
"Consumer confidence among large swathes of the population is still very high. We already know that during lockdown a record 29% of disposable income was tucked away and saved as people were unable to get out and enjoy themselves. Rightmove also reported a 70% annual jump in the number of sales agreed during September and it says that, for the first time on record, agents have more properties marked as sold than available for sale.
"This is incredible. These aren't metrics usually associated with a stalling market, though the rate of growth will inevitably slow before picking up again in the New Year."
Lucy Pendleton, property expert at independent estate agents James Pendleton, says: "This was the moment the market began to catch fire over the summer having emerged from the pandemic in better shape than many predicted. Now, as we enter autumn, the heat still isn't coming out of this market.
"There's been some talk lately of what effect the removal of many high LTV mortgages is having on the first-time buyer market which is as much a leading indicator as the all important London market. In the capital, where these two worlds collide, it's having very little effect. Demand for cheaper properties hasn't weakened and that's because the bank of mum and dad is still widely open for business, interest rates remain low and high rents mean it's still well worth getting on the property ladder.
"As long as mortgage repayments remain cheaper than the cost of rent, demand to buy a first home will continue to show strength, and first-time buyers everywhere are still able to turn to the Help to Buy scheme if they need to.
"We are about to hit a period when the market traditionally slows down. When the clocks change, people switch into hibernation mode and new enquiries begin to soften until the New Year. How much the stamp duty holiday will affect that this year remains to be seen, but this incentive plays a relatively muted role in the capital where prices are highest."
Craig McKinlay, New Business Director at Kensington Mortgages, commented: "Compared to house prices crashing by over 15% in early 2009, it is still pretty remarkable how well the market is faring thanks to pent up demand and a stamp duty break. The market is more robust now than what can be said for the wider economy, and this is only likely to continue for the rest of the year for those who can make their next move on the property ladder.
"However, although home movers are doing well, the same may not be said for first-time buyers. Due to service demand, lenders keep dipping in and out of the high LTV market – making it difficult for this group of borrowers to find a mortgage tailored to their needs. The government's Generation Buy scheme should reassure some lenders to enter more permanently again, but we need a set date of when this will be introduced sooner rather than later.
"For those that are struggling to secure a mortgage with a high street lender, it may be worthwhile getting in contact with a mortgage broker."
Related Posts