Average House Price Drops Between July and August
Average House Price Drops Between July and August
This article is an external press release originally published on the Landlord News website, which has now been migrated to the Just Landlords blog.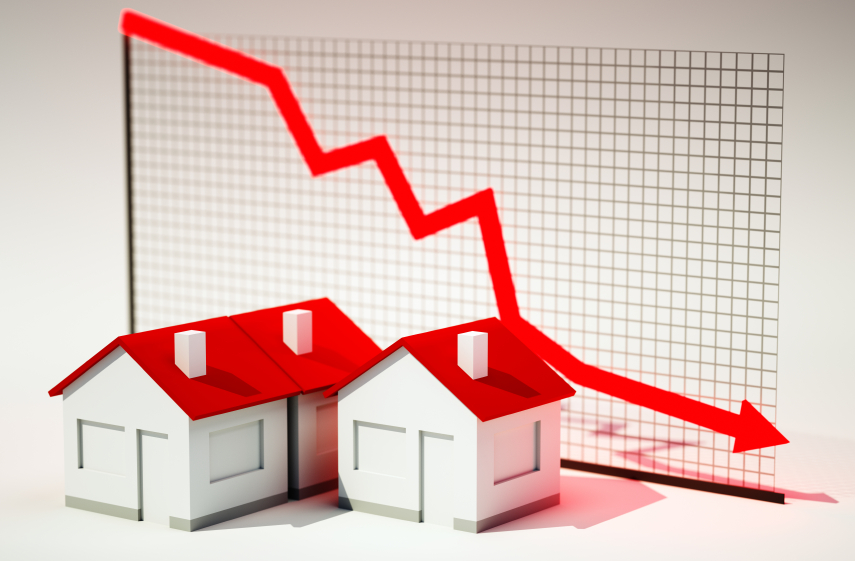 The average house price in the UK dropped between July and August this year, according to Nationwide's latest House Price Index.
The report shows that, due to an average decline of 0.5% on a monthly basis, the typical house price in the UK fell from £217,010 in July to £214,745 in August.
The annual rate of house price growth has also softened, to an average of 2.0%.
August's month-on-month decline was the largest monthly drop since July 2012.
Robert Gardner, the Chief Economist at Nationwide, comments on the data: "August saw a slight softening in annual house price growth to 2.0%, from 2.5% in July. Nonetheless, annual house price growth remains within the fairly narrow range of 2-3%, which has prevailed over the past 12 months, suggesting little change in the balance between demand and supply in the market.
"Looking further ahead, much will depend on how broader economic conditions evolve, especially in the labour market, but also with respect to interest rates.
"Subdued economic activity and ongoing pressure on household budgets is likely to continue to exert a modest drag on house price growth and market activity this year, though borrowing costs are likely to remain low.
"Overall, we continue to expect house prices to rise by around 1% over the course of 2018."
Help to Buy 
The latest Nationwide report also assesses how much the Help to Buy scheme is affecting housing market activity in England.
Gardner explains: "There were around 48,000 Help to Buy equity loan completions in England in the 12 months to March 2018, up 21% on the same period last year. The scheme accounted for 8% of total house purchase mortgages in England in the period, though it continues to account for a higher share of activity in the north (10%) and the East Midlands (9%).
"The vast majority (80%) of Help to Buy loans were to first time buyers and, while its share of first time buyer activity has continued to trend upwards, it remains relatively modest, at 13% of transactions.
"It is unclear how much Help to Buy activity represents additional demand and how much has simply replaced activity that would already have taken place. The scheme has, however, been a key source of demand for newly-built homes in recent years. Indeed, Help to Buy has accounted for more than a third (37% in the last 12 months) of new build completions in England. This is even higher in some regions, such as the North West, where Help to Buy accounted for nearly half of new build purchases.
"It is unclear whether or not the scheme will be extended (or amended) beyond April 2021, when it is due to expire. However, given the long lead time on many housing developments and the political consensus on the need to increase housing supply, it suggests that the scheme will not come to an abrupt end."
Comment 
Lucy Pendleton, the Founder Director of independent estate agent James Pendleton, responds to the report: "With just four months left of 2018, the biggest monthly fall since the London Olympics brings prices dramatically in line with the lender's forecast for the year. Nationwide's prediction of a 1% increase in 2018 would mean prices finish on just over £213,000, a level not seen since April and only around £1,500 lower than current prices.
"That would undo most of the year's gains, so, if that happens, expect the slowdown to feed into the Brexit mood music as the UK careers toward an uncertain future and possible hard Brexit in early 2019.
"The stuttering performance of house prices around this level sees them repeatedly do battle with the inflation figure. Having pipped inflation to the post in July, it's now almost certain house prices have been washed over by CPI once again in August.
"House price support is still coming from record low unemployment and wage growth that is doing a better job of keeping pace with the rising cost of living. However, it is the Help to Buy scheme's impact on the market that is highlighted here. For the number of Help to Buy loans to increase 21% in a year points to the huge additional demand that it has created, propping prices up at a higher level than would have been achieved in its absence."
Related Posts