Research reveals average house prices on roads with romantic names
Home » Uncategorised » Research reveals average house prices on roads with romantic names
Research reveals average house prices on roads with romantic names
This article is an external press release originally published on the Landlord News website, which has now been migrated to the Just Landlords blog.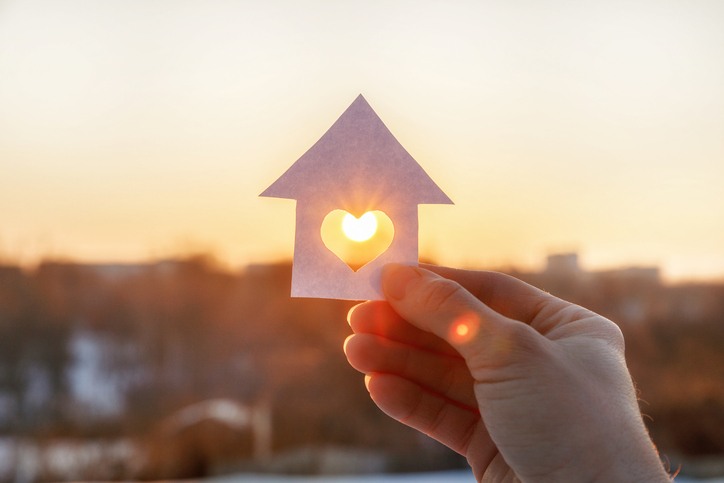 Research from property platform Boomin has looked at average house prices on roads with romantic names, just in time for Valentine's Day.
Boomin analysed sold prices across property sales completed in 2021 that contained one of eight romance-themed terms within the road name. This included Love, Valentine, Heart, Arrow, Sweet, Rose, Flower and Kiss or Kissing.
In total, 2,494 Valentine's homes sold across the nation. Homes on roads with Rose in the name were by far the most popular, with 1,887 transactions.
Boomin also reports that homes sold across these roads with romantic names averaged £293,813 over the last year. This is 4% higher than the current national average across England and Wales. What's more, they've increased in value by a 20% compared to the previous year, the property platform says.
Roads with 'Love' in the name were sold for the highest amount of all included in the research. In the last year, they averaged £349,000, 29% more than the current national average.
'Love' is also the second most popular result, with 306 transactions taking place across the likes of Love Lane in Spalding, Love Road in Lowestoft and Love Row in Milton Keynes.
Streets with 'Flower' in their name, such as Flower Hill in Reading or Flower Avenue in Nottingham,also placed highly. A total of 57 transactions saw an average sold price of £332,500, up 33% in the last year.
'Valentine' named roads saw properties sell for an average of £325,000. Homeowners also secured more than £300,000 on average across roads with 'Sweet' in the name (£311,000).
Homeowners on 'Heart' related road names have enjoyed the biggest boost in values, with the average sold price climbing by 55% compared to 2020.
'Arrow' (£268,000) and 'Rose' (£265,000) also enjoyed strong sold price performances, as well as year-on-year increases in property values.
However, houses on roads with 'Kiss' or 'Kissing' in the name, such as Kissing Gate in Hull, did not do so well. Not only did they see a below average sold price of £215,000 in 2021, but this value also fell by -23% on the previous year.
Michael Bruce, CEO and Founder of Boomin, comments: "It's fair to say that as a nation we're infatuated with our homes and this love has grown even stronger during the pandemic, as we spent plenty of time buying, modernising, expanding and enjoying them during lockdown.
"While it's always hard to let go of a loved one, those that are planning to sell up in 2022 could be head over heels when they come to value their home in current market conditions, as house prices have boomed during the pandemic."
Boomin used sold price data sourced from the Land Registry Price Paid data records for residential property sales in England and Wales between January and December 2021, excluding secondary purchases or properties listed by type as 'other'.
Related Posts