Average UK house price hits quarter of million pounds in Nationwide report
Home » Uncategorised » Average UK house price hits quarter of million pounds in Nationwide report
Average UK house price hits quarter of million pounds in Nationwide report
This article is an external press release originally published on the Landlord News website, which has now been migrated to the Just Landlords blog.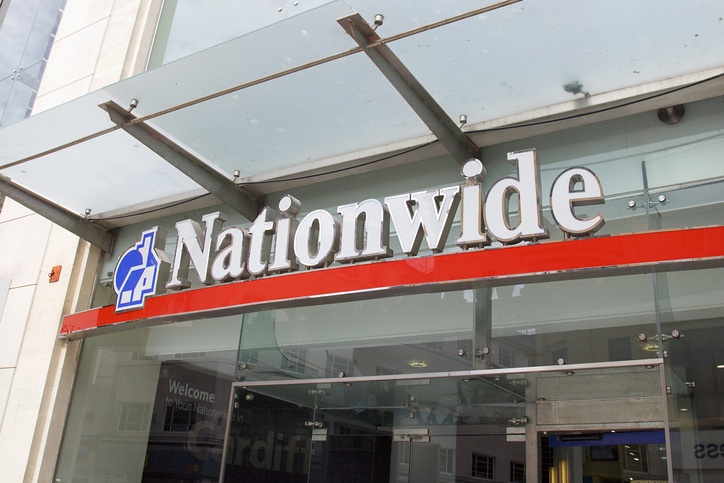 The average house price in the UK was recorded as £250,311 for October 2021 in Nationwide's latest House Price Index.
The report states that annual house price growth remained elevated at 9.9%, prices were up 0.7% month-on-month, and the average property price was up by more than £30k since the pandemic struck.
Nicholas Christofi, Managing Director of Sirius Property Finance, comments: "As is often the case in the mortgage space, what comes down must eventually go up again and we may well start to see mortgage rates creep up over the remainder of the year.
"This may be a scary thought for a generation of homeowners and buyers who have only even experienced record low rates and mortgage affordability for over a decade now and we could see the current rate of house price growth slow as many take a more conservative approach to borrowing.
"But this is no cause for panic, mortgage rates ebb and flow and while there may be an increase, this is not a return to the 1990s. Mortgage rates will remain near to historic lows and regulations have dictated for some time that new borrowers are 'stretch tested' before being granted a loan to avoid any financial turmoil."
Marc von Grundherr, Director of Benham and Reeves, comments: "The first look at a post Stamp Duty holiday market suggests that the tapered deadline has helped to negate any market collapse. That and the continued high demand for housing, of course.
"Any signs of a winter freeze look unlikely and with homebuyers continuing to enter the market at mass, market activity will remain high right through until next year.
"We're now starting to see the London market build a serious head of steam and as the capital starts to find its previous form, this will only impact topline market performance positively."
James Forrester, Managing Director of Barrows and Forrester, comments: "Any market uncertainty that may currently remain is merely a drop in the ocean compared to the last 18 months and so the chances of a house price decline this side of Christmas are slim, to say the least.
"We're still seeing an incredibly high level of market activity despite the end of the Stamp Duty holiday and while there are murmurs of an increase in interest rates, this is unlikely to deter the average homebuyer who will continue to benefit from a very favourable cost of borrowing."
Lucy Pendleton, property expert at independent estate agents James Pendleton, says: "The market remains solid because there are still plenty of reasons to buy now rather than wait.
"We may be a month on from the end of the Stamp Duty tax break but a near-certain string of interest rate rises over the next 18 months is proving to be a far more powerful motivation to transact than the Stamp Duty holiday ever was.
"Concerns over rising inflation have eclipsed the handout as a key driver of demand and you don't have to be a genius to figure out that locking in an attractive 10-year mortgage rate now may be the best financial decision you ever make. First-time buyers are particularly eager to do so. Having only ever known rock-bottom interest rates, there's a little fear of the unknown incentivising them to act quickly now.
"Buyers are also always reluctant to hold out for a softening in prices that may never appear and that's shining through in behaviour on the doorstep at the moment. The old investment adage still holds true. It's time in the market, not timing the market that matters over the long run.
"Waiting for prices to dip 5% means you may be waiting for a day that never arrives. That applies nationally, let alone in London where price growth has been more subdued since the start of the pandemic. Buyers would be foolish to try it in the capital against a backdrop of an overhyped exodus that now looks more like an extended holiday for many than a migration."
Iain McKenzie, CEO of The Guild of Property Professionals, says: "It was business as usual for the property market in October, with the ending of the Stamp Duty holiday having little obvious effect.
"It's telling that mortgage applications in September were higher than the same time two years ago, indicating that buyers are still keen to move.
"The growth in prices is driven by the demand for housing, coupled with a shortage of stock on the market. That is unlikely to change soon, although there may be some slowdown in activity as we go deeper into winter.
"Months of continued house price growth mean the average family home now costs a quarter of a million pounds. In November 2011, the average house cost £167,757, meaning that prices have risen by half in ten years.
"While the labour market remains strong, most families will feel secure enough to take on a mortgage, although any future interest rate rise could deter people.
"We're expecting a busy time in the lead up to Christmas, which is traditionally a hectic period for estate agents, as prospective buyers hope to move into their new home in time for the festivities."
Nicky Stevenson, Managing Director at national estate agent group Fine & Country, comments: "Finally, we are getting our first glimpse of what the housing market might look like now the Stamp Duty holiday has ended.
"Momentum remains almost unchanged despite many predicting more subdued growth and an end to the giant spikes witnessed earlier in the year.
"What is clear is that the appetite among buyers remains as strong as ever and so far the expiry of the Stamp Duty holiday has had no visible impact on demand.
"Tomorrow the Bank of England's Monetary Policy Committee takes centre stage as the country braces itself for its first interest rate hike since 2007.
"The boom was powered in part by record low borrowing costs as well as the Chancellor's tax incentives but already we are seeing high street lenders bump up their rates in anticipation of a Bank of England hike, something which may cause house price growth to dampen.
"Most expect interest rate rises to be incremental so as not to choke off economic recovery, and it may well present opportunities for buyers looking to negotiate on price.
"The dynamics of the housing market may be about to shift slowly once again, but make no mistake, the boom still isn't over."
Jonathan Hopper, CEO of Garrington Property Finders, comments: "A boom that many predicted would burn itself out is still in full flow despite the end of the Stamp Duty holiday.
"While on the front line we're seeing some asking prices being reduced as the market begins to normalise, monthly price growth in October actually accelerated, doing the exact opposite of what might have been expected after the end of the Chancellor's tax incentives.
"The white heat of price inflation seen for much of this year is still creating sleepless nights in Threadneedle St.
"Money markets are increasingly bringing forward their predictions of rate rises but even if a string of small adjustments do happen, loss of price momentum is likely to still be gradual. In most areas it will be a case of things 'calming down' rather than 'going down'.
"There are still thousands of would-be buyers and the market remains broadly in good health but an increasing number of house hunters are starting to find they have the will, if not quite the way, to buy.
"The chronic shortage of homes for sale is the most obvious problem. But with average house prices hitting ten times average earnings in hotspots like Oxford, Cambridge and Bristol, first-time buyers are seeing their affordability stretched to breaking point. And with mortgage rates starting to creep up, some buyers are pausing for thought – and this is forcing sellers to recalibrate."
Related Posts